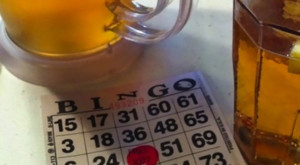 Bingo is a hugely popular pastime in Charlotte, and the city is arguably the best place in North Carolina to get a game. With the lucky ball draw creeping back into the mainstream thanks to the rise of online versions, it could be set to get even bigger around here. It wouldn't be surprising to see an upsurge in bingo halls and bingo-themed events in and around Charlotte in the coming years.
Online Bingo Options Attracting More Players to the Game
Bingo has blown up over the last five years thanks to its increasing availability online. It's also more inclusive than ever, with newfangled options designed to attract a diversified range of players. Judging by the list of games at https://bingo.paddypower.com/p/slingo-games, Slingo is becoming one of the most popular entry-level genres for people to get into bingo. It combines elements of slots and bingo, and comes in a variety of themes with titles like Slingo Rainbow Riches and Slingo Sweet Bonanza.
There are also themed bingo rooms that offer much more than the bingo halls of the past were able to. These are designed to help players find other like-minded individuals with similar interests. From the shifting demographics in the industry, it's clear that all these modern methods are achieving the goal of bringing more people to the game.
Charlotte Already Has Some Iconic Bingo Venues
There's a good chance that Charlotte will soon see even more bingo halls being added to its list of iconic venues. There are already more than ten locations to choose from in the region, with players never struggling to find a game. Some of the top halls include Eastway Beach Bingo, Rhonda's Beach Bingo, Freedom Bingo, and Gay Bingo Charlotte.
It's clear that the game is engrained in our culture here, with different themed places designed to allure diverse groups. But there's always room for more options for players. It wouldn't be surprising to see new places opening that reflect the modernization of the game online.
Another possibility could be to pair it alongside other gaming activities that are growing in popularity here, such as eSports. It has already been noted in this article https://archive.esportsobserver.com/charlotte-esports-hub-planned/ that there will be an eSports hub in the city. Therefore, it could be the perfect time to combine this with 21st century bingo.
Event Planners Could Seek to Incorporate Bingo
The other likelihood is that Charlotte residents will see bingo combined with nightlife events on a more frequent basis. According to https://www.eventbrite.com/e/music-bingo-at-pour-64-tickets, there are already musical bingo nights for revelers to enjoy. Event organizers could investigate other ways to involve bingo games, as these can give attendees another way to enjoy themselves on top of the usual options.
The bingo scene is thriving in Charlotte, but thanks to the overwhelming success of online options it could be about to grow even larger. Modern bingo attracts more players than ever, and many of the people who love playing online are likely to seek out physical locations and events to experience it in person as well.
Comments
comments