When deployed effectively, Artificial Intelligence (AI) systems may be trained to deliver threat warnings, detect new types of malware, and protect crucial data for enterprises. It can also help us in our personal life, such as keeping our data safe when using online banking or playing casino games. Every day, a midsized organization receives alerts for around 200,000 cyber occurrences. An average company's security team would be overwhelmed by this level of activity. Some of these threats will go unreported because of this and inflict significant network damage.
AI and machine learning are rapidly being used to assist in preserving and improving security in a variety of ways around the world. As a result, AI is becoming an indispensable tool for keeping us all secure, from keeping up with the rapid evolution of cybersecurity threats to assisting law enforcement and security services in preventing criminal acts.
AI is well-suited to addressing some of the world's most difficult problems, and cybersecurity is unquestionably one of them. Machine learning and AI may be used to keep up with today's ever-evolving cyber-attacks and proliferation of devices, automating threat detection and responding more efficiently than traditional software-driven ways.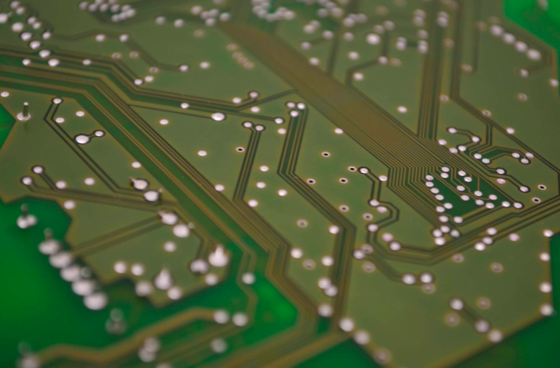 https://images.pexels.com/photos/326461/pexels-photo-326461.jpeg?cs=srgb&dl=pexels-pixabay-326461.jpg&fm=jpg
Many of these issues should be solved by a self-learning, AI-based cybersecurity posture management system. There are technologies available to correctly train a self-learning system to acquire data from across your company information systems continually and autonomously. Following that, the data is evaluated and used to perform pattern correlation across millions to billions of signals relevant to the enterprise attack surface.
Some of the advantages of using AI to deal with cyber security are as follows.
Threat Detection – Artificial intelligence (AI) can detect cyber dangers and potentially dangerous behaviors. Traditional software systems can't keep up with the massive volume of new malware developed every week. As a result, artificial intelligence can assist in this area. AI systems are trained to detect malware, execute pattern recognition, and detect even the tiniest characteristics of malware or ransomware attacks before they enter the system using sophisticated algorithms.
Endpoint Protection – The number of devices utilized for remote work is rapidly expanding, and AI will play a critical role in safeguarding all of those endpoints. Antivirus software and virtual private networks (VPNs) can assist in protecting against remote malware and ransomware attacks, but they often rely on signatures. This means that keeping up with signature definitions is vital to stay safe against the current threats.
Strategy Development – Bots make up a significant portion of today's internet traffic, which can be dangerous. Bots can be a genuine threat, from account takeovers using stolen passwords to fraudulent account creation and data fraud. You can't defeat automated threats by relying on manual answers alone; AI and machine learning aid in developing a comprehensive understanding of website traffic and the differentiation of good bots, evil bots, and people. AI allows us to examine large amounts of data and enables cybersecurity teams to adapt their strategy to a changing environment.
https://images.pexels.com/photos/5240547/pexels-photo-5240547.jpeg?cs=srgb&dl=pexels-anete-lusina-5240547.jpg&fm=jpg
Instead of constantly monitoring harmful activity, cybersecurity professionals may utilize AI to promote cybersecurity best practices and reduce the attack surface. On the other hand, cybercriminals can use the same AI systems for malevolent reasons. For example, machine learning models with adversarial AI misread inputs into the system and respond to benefit the attacker.
However, AI has emerged as a necessary tool for enhancing the work of human information security teams in recent years. Because humans can no longer effectively protect the dynamic corporate attack surface, AI provides much-needed analysis and threat detection that cybersecurity professionals can use to reduce breach risk and improve security posture. For example, AI can identify and prioritize risk, detect malware on a network fast, lead incident response, and detect intrusions before they happen in the field of security. Furthermore, AI enables cybersecurity teams to form powerful human-machine partnerships that increase our knowledge, enrich our lives, and drive cybersecurity in ways that appear to be greater than the sum of their parts.
Comments
comments