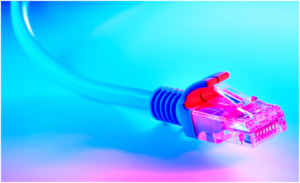 2020 turned out to be very controversial and difficult for the entire planet. But in spite of everything it also clearly showed how important it is for a modern person not to lose touch with loved ones, to communicate and not be closed off from the outside world. We're very lucky that in this time of mass self-isolation, the Internet was able to offer a lot of opportunities for communication and online entertainment.
In just a few months we've seen millions of people go online to study, work, and play. New online services began to appear, the functionality of familiar sites and online platforms expanded, and completely new formats were created, which just a few years ago would not have aroused the interest of any audience. Let's look at those online services that have become a real salvation for people in 2020 and remain trendy right now. It's sure to be interesting!
Twitter Spaces — the ideological successor to Clubhouse
First, let's say a few words about Clubhouse. This is a social network in which you can communicate only by voice. At one point, Clubhouse attracted a lot of public attention and became a truly hype platform. An important role in this was played by Elon Musk and Mark Zuckerberg, who became one of the first major media personalities in the Clubhouse. And although the wave of popularity of this platform passed very quickly, the audio communication format itself was well received by the Internet community. Therefore, other platforms hastily began to implement something similar. Twitter Spaces an exact ideological successor to Clubhouse.
Twitter Spaces allows you to create audio rooms that any Twitter user can join as a listener. You can also invite other people via alink. There can be up to 11 speakers in a room at the same time (including the presenter). The rest are listeners. The presenter can, at their discretion, provide access to the microphone to some of their listeners.
Overall, Twitter Spaces isn't too different from Clubhouse. But its audience is much larger due to the age and established popularity of the microblogging platform itself. On top of that, Clubhouse was initially available only for iOS and exclusively by invitation. Twitter Spaces did not have such restrictions, which played a decisive role.
Omegle and the sudden rise in popularity of its alternatives
Omegle video chat is in a slightly different situation. This platform has been operating since 2009 and during its existence has repeatedly experienced ups and downs in popularity. But it was in 2020 that we saw a particularly strong jump. Before the COVID-19 coronavirus pandemic there were usually up to 15,000 people online in video chat, but now this number often exceeds 35,000 users. That's an increase of more than three times.
Along with Omegle, its alternatives have grown in popularity. Let's consider some of the most interesting of them.
Camsurf
Despite its comparative simplicity, the anonymous video chat service Camsurf is a very interesting alternative to Omegle. First, there's a gender filter, and you can choose not only "Man" or "Woman", but also "Couple" or "Transgender". Secondly, Camsurf has user-friendly official iOS and Android apps. And thirdly, the service is constantly being improved and modernized. Recently it launched premium features including hiding your location, a verification badge, adding links to social networks, an introductory welcome message, and so on. There is also a field for entering interests, a safe search function, a choice of communication language, and more.
Bazoocam
Bazoocam is by no means a new clone of Omegle. Initially, this video chat site was just popular in France, but in recent years, users from other countries have also seen value in it. Although the site looks rather outdated, it offers several unique features.
In Bazoocam, you can play mini-games with other users, search for chat partners by location and, most importantly, conduct video broadcasts or watch broadcasts from other users of the platform. Be aware that most of these broadcasts are quite explicit and are intended only for an adult audience.
Chatrandom
A very popular Omegle alternative with an extensive feature set. There is a convenient gender filter, search by interest, themed chat rooms and a separate gay chat area. Also in Chatrandom there's a chat with girls feature, but access to it is paid.
Chatrandom, unlike Omegle, has a modern design, branded mobile apps and better moderation. But the general principle of operation of these sites is similar.
CooMeet
CooMeet stands out among the other listed video chats. It's a unique anonymous video chat service designed primarily for a male audience. Each girl must confirm her identity when registering, so coomeet.com/omegle connects men only with verified girls.
CooMeet is the perfect place for those who want to chat with the opposite sex, flirt or even find a mate for a serious relationship. There are no fakes or bots, excellent moderation, a user-friendly website and branded applications for iOS and Android. You can try all the features of video chat for free, and only then decide whether you are ready to pay for full access to the service.
Caffeine streaming platform and its unique features
The Caffeine streaming platform is called the "Twitch killer" by many. And this has a grain of truth to it. It's not just that Twitch has become too restrictive, and added strange rules for the safety of users and use of the service. Caffeine has also attracted attention because 21st Century Fox has invested in its development, and in 2019, the NAVI esports team announced a partnership with them.
Even despite all this, Caffeine still has a lot of disadvantages. The proprietary Caster program is not reliable, and you can only broadcast games from an approved list if you don't use a video capture card. But Caffeine has a simple setup, transparent tools for making money on streams and a loyal user community.
So far, Caffeine falls short of Twitch in terms of the number of users and audience activity. And the number of viewers even for the top streamers here is lower than their audience on Twitch. Nevertheless, the service has great prospects. If Twitch continues to implement restrictions and increasingly control streamers, it will only be a matter of time before they move to other sites.
What will be the next internet breakthrough?
Nobody knows this. After all, who could have predicted at one time that a kind of "Twitter with photos" alternative called Instagram would soon change the Internet forever and become one of the most popular online platforms? Could anyone have thought that in 2020 a social network would explode in which you can communicate only by voice? Indeed, everyone is already tired of voice messages… 
The Internet is changing faster than we can adapt to these changes. Unusual new projects appear, and once popular ones disappear into oblivion. We just have to keep our finger on the pulse, try new things and discover original formats for online communication. And every year brings more and more of them.
Comments
comments