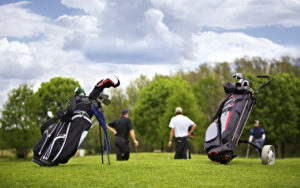 Insulated bags will keep your food at the right temperature, whether cold or hot. They are becoming more popular and offer a solution to how people are carrying food items. The bags are ideal for someone who spends a lot of time on outdoor trips. They need somewhere to store food and keep it at the right temperatures. Also, the bags may be useful for day-to-day activities like grocery shopping. You can use an insulated bag in the place of thin grocery bags, and they will keep you grocery cooler as you head back home. The bag will give you ample time if you buy perishable groceries because you will not have to worry about where to store them. You can enjoy your trip back home and even look for some other things because you know that your groceries are safe.  
Maintaining temperatures is not the only advantage of the insulated bags. They have many other benefits, which include the following:
They are Environmental Friendly
The environment is precious, and everyone is trying to take care of it. That is why most people prefer using products that are not harmful to the ecosystem. Ecofriendly products are therefore becoming more popular. The insulated bags are eco-friendly and do not pollute the environment like plastic bags, and you can reuse them over time. They also last longer. 
They Provide better Insulation than Cooling Boxes
When someone buys a cooling box, they expect it to serve them satisfactorily. However, cooling boxes do not guarantee you the ability to keep your food items at the right temperatures. You will need to fill the boxes with ice but still, doubt whether they will keep your food items cool. It means that buying a plastic cooling box is more or less like a waste of money. 
On the other hand, an insulated bag will provide you with a 100% guarantee to keep your food at the right temperature. The bag is not made of plastic, providing it with no chances of not serving you as intended. The bag offers more insulation and is ideal for every event where you will carry packed food. 
They Occupy Less Space
One big area of concern with carrying your food items is the space they will occupy. If you choose to carry them in a plastic cooler box, they will occupy too much space. The issue gets even more problematic if you have no room to put the plastic cooler boxes and end up carrying them in your hands. An insulated bag offers you the best solution. The bag does not take too much space, giving you the benefit of ease of transport. If you do not have somewhere to place them, you can carry the bag on your back. The good thing with insulated bags is that when they are empty, you can easily fold them and put them in the car's dashboard. This means that anytime you go shopping, you have storage bags on the ready.
The Bags are Lightweight
A lightweight bag will not get you tired and will be easy to carry around. It makes your hiking or picnic experience enjoyable. That is precisely what an insulated bag does. The lightweight bag gives you a chance to carry it around like a backpack and given its esthetic appeal, it is a great way to carry your items when going hiking or on a picnic. 
The Bags Prevent Spillage
It will be an awful experience if your food items spill while you are carrying them. The case can be even worse for someone who is delivering food because the other person expects to receive the food intact. The insulated bag provides you with enough space to pack the food for safety when carrying them. Additionally, in case of any spillage, the bag has enough protection to keep the other foods dry. You can easily clean the bag get it ready for next time. 
Bottom-line
Buying yourself an insulated bag offers you a solution to the problem of carrying food items. Many food companies use the insulated bags for food deliveries. They ensure that the food remains at the ideal temperature, whether cool or hot. The bags function based on an older idea – ice coolers. The insulation in the bags acts as a layer of protection against the outside temperatures and that the temperature remains at the needed levels. You can use the insulated bags for grocery shopping or when packing food for a picnic. Also, for someone with kids, you can keep the kids' food in the insulated bags. The good thing is that they come in different sizes and styles, and you can choose your preferred one.
Comments
comments