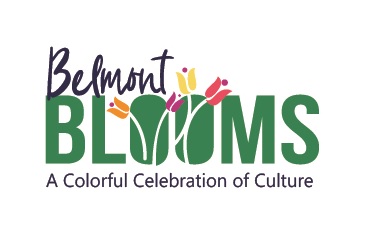 Readying now for springtime, the City of Belmont in partnership with Daniel Stowe Botanical Garden (DSBG) and the Belmont Tourism Development Authority (BTDA) announce a month-long citywide celebration of blossoming bulbs, art, community and culture – Belmont Blooms. 
The inaugural multi-week Belmont Blooms begins on March 27 with an electric evening parade. The new seasonal celebration unfolds through April 26 across Belmont, N.C. – a quaint and charming city just west of Charlotte, along the Catawba River. Belmont Blooms includes blossoming tulips and other spring plants across town as well as family friendly events, live entertainment, art exhibitions, photo opportunities and more. 
Said City of Belmont Mayor Charlie Martin, "We've collaborated to bring a new, energetic annual celebration to our city. Belmont Blooms will recognize our flourishing area and the emergence of spring in the most colorful, lively display possible." 
Belmont Blooms will include robust activities across the area, such as a Pups and Perennials weekend at DSBG, a juried art exhibit, a symphonic band concert, an Arbor Day Celebration and a Friday Night Live concert on Main Street. Easter festivities are also included as well as the annual Garibaldi Festival. 
Bulbs have been planted from historic downtown Belmont to DSBG, bringing rich views and festivities to every edge of Belmont. Additionally, partnerships with area businesses and organizations are sowing seeds of collaboration that will allow events to blossom beautifully this spring alongside vibrant views. 
"Vast preparations are underway for this large-scale celebration," said Patrick Larkin, the Garden's executive director. "We're quite excited for the debut and welcoming individuals from across the Charlotte metro and beyond to our area. We're excited for all of the partnerships that have come to fruition to make this celebration a reality, and are now waiting with anticipation for a bright and bold blossom during Belmont Blooms." 
Comments
comments