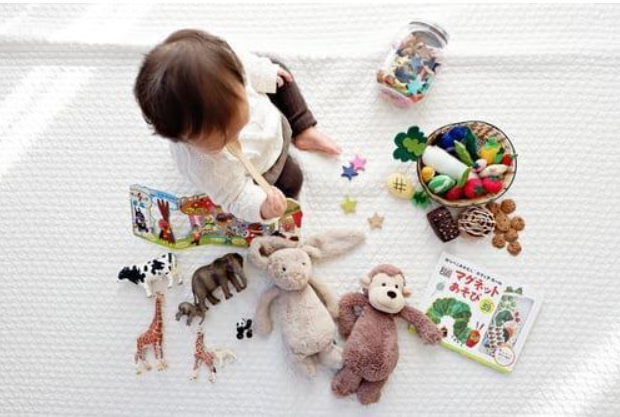 Whether you choose a pretty and relaxing, minimalist, or attractive traditional design for your baby's nursery room, planning how to shape it can be a lot of fun.
You probably know that a nursery is a room formed especially for a baby. The baby will develop her early years there, sleeping, playing, and learning. Like other parents, you want the nursery for your baby to be attractive and beneficial. Additionally, there are numerous ways to decorate the nursery. The choice is yours between a traditional or modern theme. Besides that, you can combine different looks to give your family a unique excitement.
With so many options, it may be overwhelming to know where to start. So, the post comes with savvy tips for the best nursery wall decals to make your baby's room a fun and safe haven. Let's get started…
The best time to think about it
Even though the months leading up to the arrival of your new baby may be quite busy, with a little foresight and a well-organized schedule, it's easy to accomplish all the small jobs that need to be performed, including decorating your new nursery.
Experts typically recommend setting up your nursery at about 20 weeks of pregnancy. This could provide you with a lot of time to order any furniture or nursery accents you may require and arrange for everything to be installed.
The colors work best for a baby's room
No matter what color palette you decide to implement to decorate your nursery room, whether you choose a time-honored pink or blue motif or something neutral, choosing soft, relaxing hues is the most excellent option for producing a soothing atmosphere.
If you decide on a single overarching theme to unify the room, decorating a nursery will be much easier and faster. Some great nursery themes here often attract the parents such as animals, trees, stars, clouds and geometric shapes that can be reflected into the room through fabrics, furniture, and nursery wall decals.
Using wall stickers for a timeless idea
Nursery wall decals often come to give instant magnificence to your baby's room with minimal effort and less fuss – quick, effortless, and most importantly, fun.
For implementing shapes, patterns, portraits and color pallets in your baby's room, these decals are ideal. They are easy and quick to install, and best of all, they can be removed without causing damage to your walls once your kid outgrows them.
Particularly printed nursery wall decals that are imaged on a material that reflects fabric, will stick to your walls wonderfully and give just a touch of added flair to your nursery decor.
The best place to apply wall decals
Think about how it will look as you enter the room, so you can get an idea about locating the best place for your wall decal. Nursery wall decals are often easily adjustable to decorate any wall in your nursery; all they need is a smooth surface for sticking, and a polished, soothing wall works best. Consider using a repeating pattern to decorate the wall surrounding the baby's crib or the entire perimeter of the nursery. And as your loved one will be looking up at the nursery ceiling usually from their cot and changing table, make the effort to ornament it with a lovely pattern.
In addition, door decals may be placed on walls, so it would be a good idea to include your baby name on it. Using a cursive font with a soothing gradient hue is often well-welcomed in wall decals.
Ideas for a nice wall decal
When you just think about baby room decoration, the first thing you must seek out is an idea. Regarding ideas, wall stickers can instantly make a nursery more ornamental and cheerful for your baby, and there are various design options still available for you.
Most commonly, a gallery of framed artworks, tapestries, wallpaper, stickers, pretty garlands, and hanging plants are the best things to display on nursery walls. You can also go along with a mirror, stickers, floral wreaths, and the baby's name.
Don't limit yourself to using soft pinks, mild greens, pale yellows, and blues while designing the nursery for your baby girl. Both baby boys' and baby girls' rooms look great in pastel colors. Be open to multiple color themes!
Regarding particular designs, you can choose from classics along with fairytale themes, or you can put a wall sticker with your child's name above the crib. You can also apply wall decals reflecting lions and tigers that show a starry night sky. Alternatively, you might use quotes from some of your personal favorite nursery rhymes.
On the bottom line, nursery wall decals make it easy and fun to decorate your baby's growing room. Each of them is quite interesting for nurseries, children's rooms, or any other area that may use a touch of enchantment. And wall decals are typically easy to install and take off without causing any damage to your walls. So, if you're looking for a way to give your baby's room some personality and joy, think about creating lovely nursery wall decals.
Comments
comments