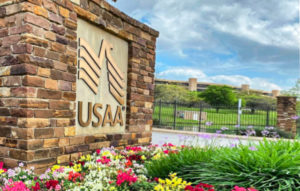 So, you are moving abroad from the United States. As exciting as it is to relocate to a new country, it can be scary at the same time.
No matter how far away your chosen country is, choosing to uproot yourself and your family to a new place is a huge decision. Your life will change in every way and you'll need to find your feet in an unfamiliar area.
As a US expat, you will need to consider a few different things, even after you've moved. From finding a new home to purchasing affordable insurance for US expats to arranging international couriers, it's important not to miss any of the key steps.
Because there are so many different things to sort out, you will need to embrace your inner organization skills! To ensure you get everything completed in time for your move, you will need to prioritize your tasks.
To help you with your relocation, we have put together a simple guide of the most important things that you need to do when you become a US expat. Make sure you don't miss any of these things, otherwise your move might not go as smoothly as planned.
Get Ready for a Culture Shock
There are few countries that have the same culture like the US. Whether you're moving from the United States to New Zealand, Europe, Asia, or Australia, you should expect a shock when you move.
Culture shock is a real thing and you shouldn't be surprised if you feel unsettled when you first move. After a few weeks or months, you will get used to the culture and it won't feel so strange.
Try to embrace the culture as much as possible. Take it as an opportunity to learn about others and discover a world that is unlike anything you've ever known.
The more you try to interact with the locals and get involved in local events, the easier the move will be. It might be scary and anxiety-provoking but it's worth it. You could make life-long friends! 
You'll Need to Keep Your US Bank Account Open
As long as you maintain US citizenship, you will still be paying your US taxes. For this, you need a US bank account.
Hence, when you move out of the States to live in another country, you will still need to keep your US bank account open. This applies no matter how far away you're moving.
It's beneficial to contact a financial advisor or an accountant if you're unsure how to organize your finances when you move. They will know exactly what you need to do to stay on the right side of the law when it comes to paying your taxes.
You may not always need to pay anything for your US tax returns. However, it's essential that you keep your IRS registration open if you want to retain your status as a US citizen. Each year, you will need to file your taxes, regardless of how much you end up paying.
You Will Need to Apply for a Visa
Just as expats who move into the US, you will need to apply for a visa in your new country. Depending on what you plan to do in the new country, whether it is working, studying, or retirement, you will need a specific type of visa.
The rules around visas defer from country to country so this is something that you will need to do further research into before you move. The official government website of your new country will have more information about the visa application process.
Because visas take several weeks to get approved, this is something that you should sort out as soon as possible. It's essential that you get the right type of visa and that your visa is approved before you're moving day. Otherwise, you are at risk of being turned away at the borders.
Visas usually last between 12 and 24 months. After your visa expires, you will need to reapply. If your circumstances have changed, you might need a new type of visa. 
For example, if you've finished studying and plan to get a job, your study visa will no longer be valid. You will need to apply for a working visa.
When you get a job, your employer might be able to help you with your visa approval. Most countries allow you to apply for permanent residency once you have lived there for at least five years.
As a US expat, you might need to return to the States to confirm your expat status and verify your visa each year. You won't need to do this once you have successfully gained permanent residency.
Comments
comments