Hurricane Maria is now the second Category 5 Storm to devastate the Carribean so far this year, and there's now a chance that it could affect the eastern seaboard of the United States early next week.
The powerful storm made its first landfall last night on the island nation of Dominica with sustained winds of 155 mph.
The National Hurricane Center reported that its record-topping winds reached 160 miles per hour when it hit the island nation at about 9:15 p.m. ET. It was so powerful that it tore the roof off the Prime Minister's residence.
"We're just waiting for daybreak to do an assessment of the damage," Dominica Prime Minister Roosevelt Skerrit told CNN. "Our first order of business will be search and rescue to ensure we can account for every single citizen and residents who were on the island during this really devastating hurricane."
After hitting the island, the storm was downgraded to a Category 4 and is now on course to land a direct blow to the US territory of Puerto Rico – the first hurricane of its strength to hit the territory in over 85 years.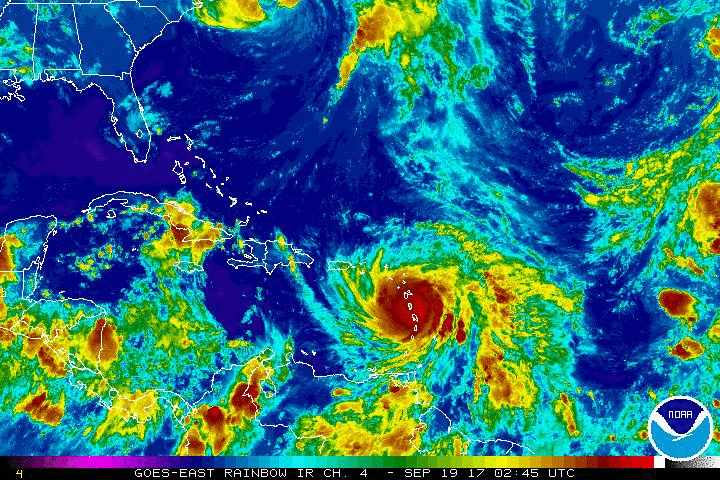 According to the National Hurricane Center, the storm is expected to turn slightly north after hitting Puerto Rits, but its exact track is still uncertain.
The forecasting website VenturiSky.com puts the storm just off the coast of North Carolina by Monday morning;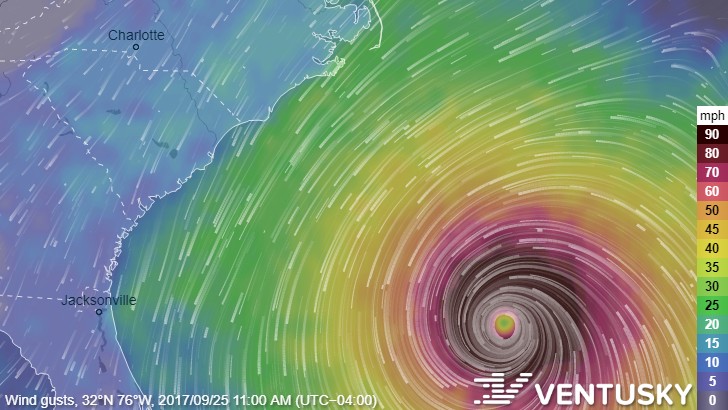 At this point, it's unlikely that the storm will make landfall in the continental US, but storm surges from the hurricane will likely cause flooding along the North and South Carolina coastal regions.
We will continue to update this article as Hurricane Maria draws closer to the East Coast. 
Comments
comments