UPDATE 9/28/2022 9:40am: 
Hurricane Ian is now a Category 4 storm, with wind speeds just a few MPH under Category 5 levels. It's about to make landfall between Port Charlotte and Cape Coral, FL within the next 2 hours.
Ian will dramatically weaken directly after landfall and will plow through the center of Florida, likely traveling through Orlando and Daytona Beach before heading back out to the Atlantic Ocean. The storm is then expected to curve back toward the South Carolina coast as a tropical storm, then head directly toward Charlotte after making its second landfall.
The bottom half of Charlotte is now under 'slight' risk of flash flooding through this weekend.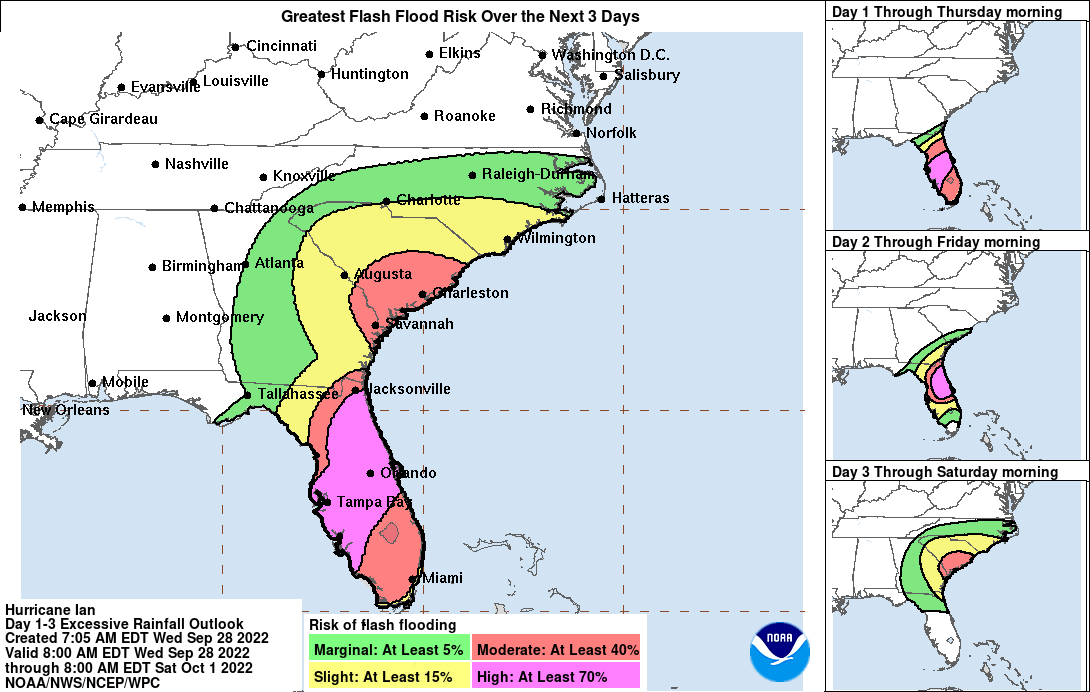 According to the National Hurricane Center, tropical-storm-force winds are expected to reach Charlotte on Friday morning:
Original Article 9/26/2022: 
After a relatively quiet 2022 hurricane season, the Carolinas now face our first major storm of the year.
Most projected tracks now take Hurricane Ian directly over the Carolinas after making landfall on Florida's coast.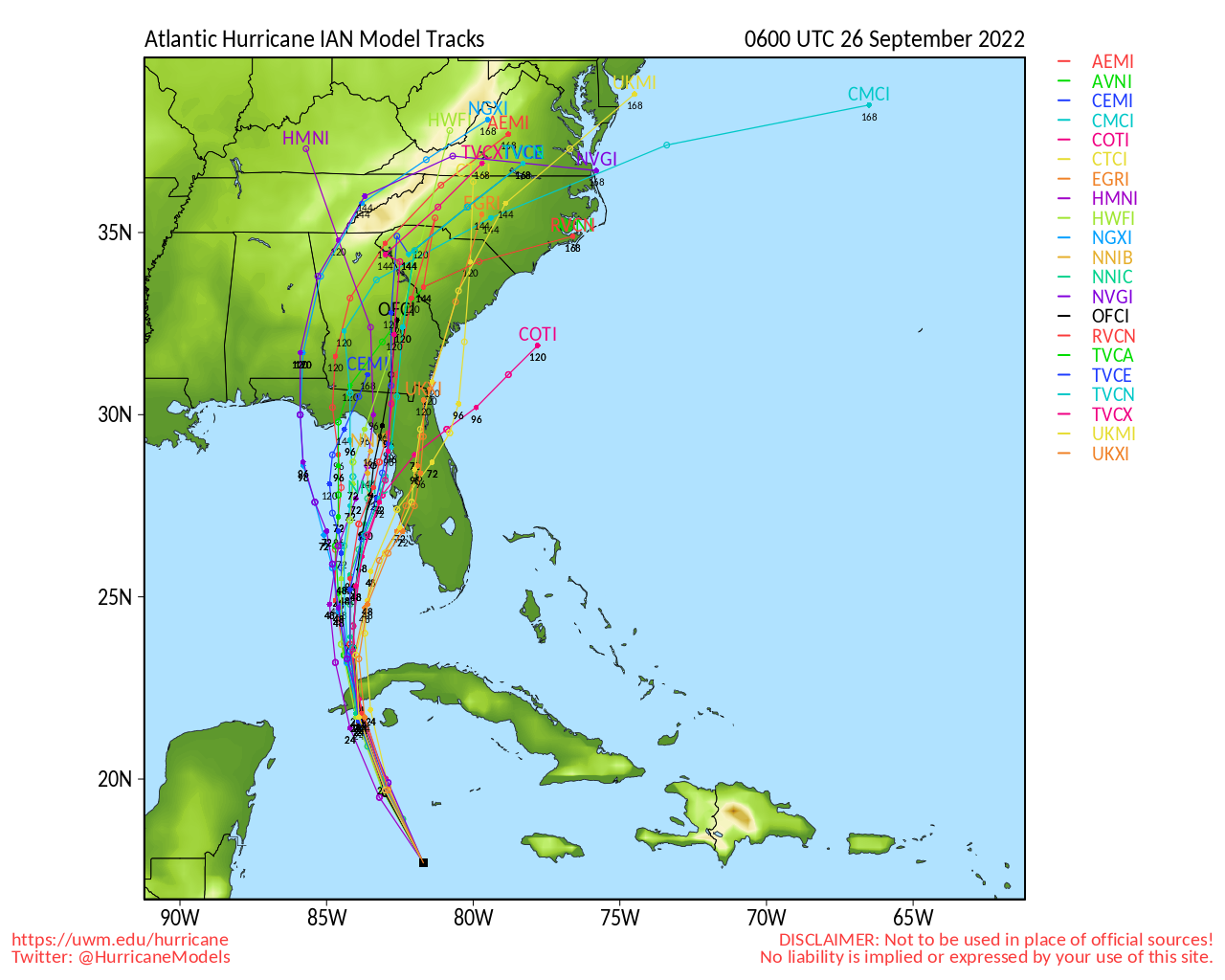 While the storm is expected to drastically decrease in strength right before making landfall, it will still bring us damaging winds that could knock out power for many across our region.
According to the National Hurricane Center, Charlotte should start to see her first tropical-storm-force winds this coming Thursday evening.
NWS officials are reminding all residents in Atlantic Coast states to be prepared.
In case of a power outage, make sure to have the following emergency items stocked in your home;
We will continue to update this article as this storm develops. 
Comments
comments