Huntersville Police are now warning local residents to be on the alert of a new scam where a fake Huntersville Sergeant is attempting to collect 'fines' from residents.
A number of residents have been reporting that they've received calls from a person claiming to be the Sergeant Riley and telling them that they missed their court date and if they don't pay a fine immediately, they'll face jail time.
The scams use advanced phone cloning techniques to mimic local extension numbers
The Huntersville Police Department posted the scam alert on their Facebook page yesterday: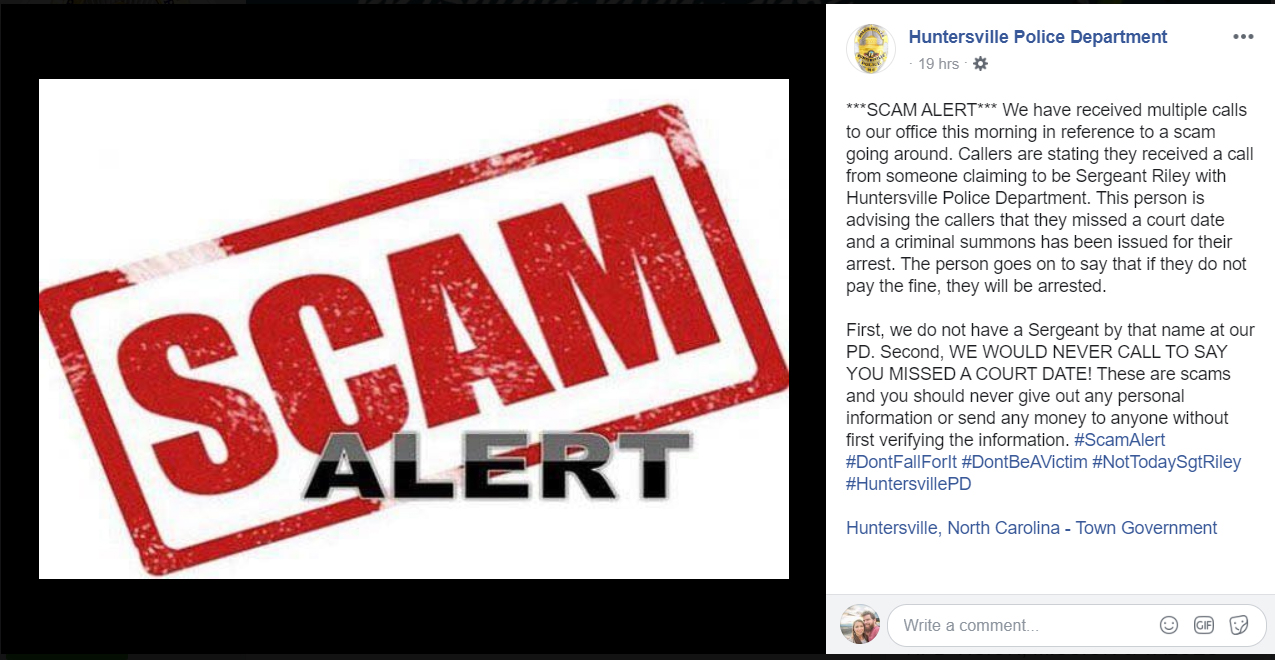 The alert post states that:
"We have received multiple calls to our office this morning in reference to a scam going around. Callers are stating they received a call from someone claiming to be Sergeant Riley with Huntersville Police Department. This person is advising the callers that they missed a court date and a criminal summons has been issued for their arrest. The person goes on to say that if they do not pay the fine, they will be arrested.
First, we do not have a Sergeant by that name at our PD. Second, WE WOULD NEVER CALL TO SAY YOU MISSED A COURT DATE! These are scams and you should never give out any personal information or send any money to anyone without first verifying the information."
Please help spread the word. 
Comments
comments