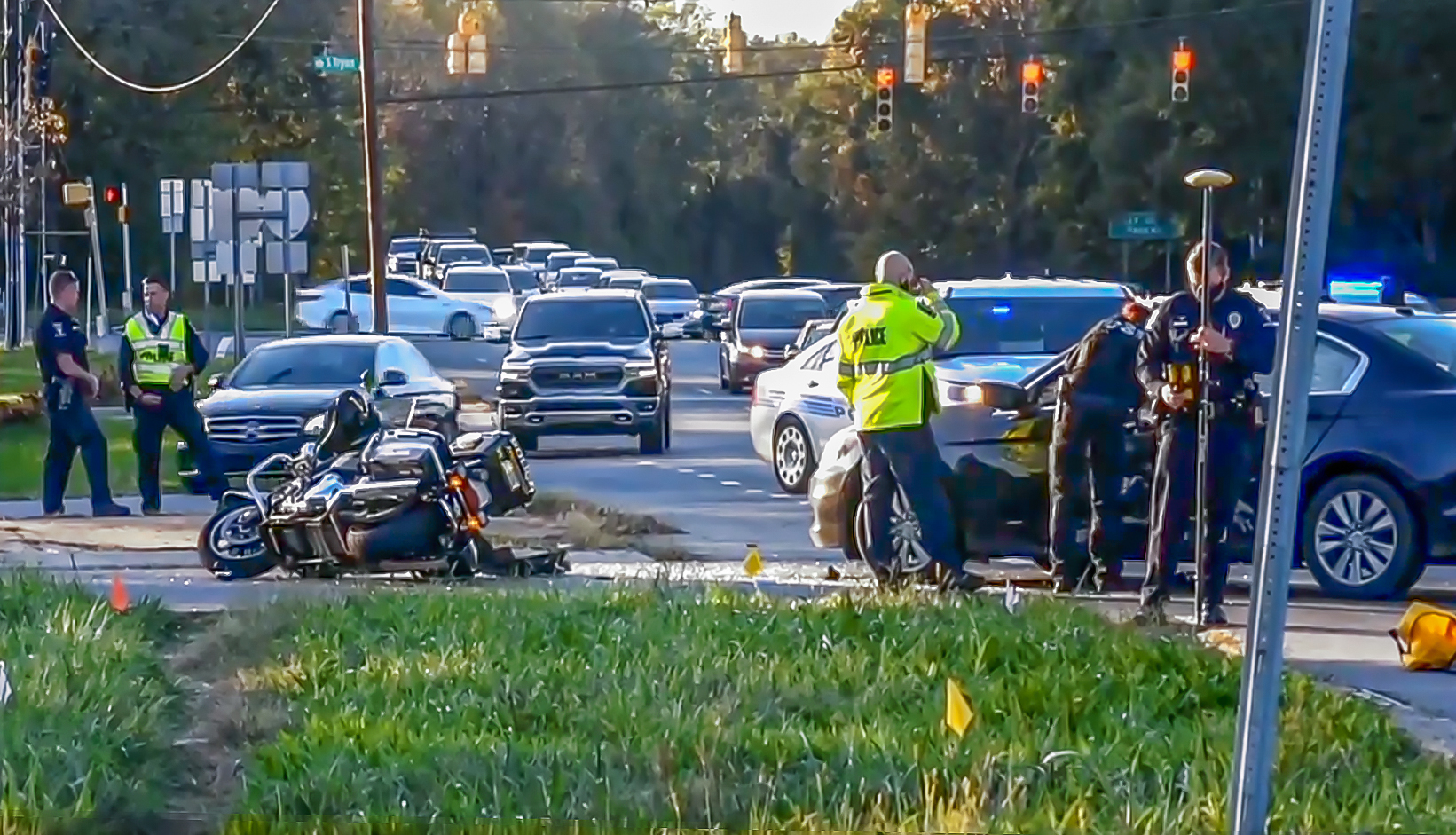 An officer escorting First Lady Melania Trump through Huntersville crashed and was taken to the hospital yesterday afternoon.
The incident occurred after the First Lady spoke at a 3 pm "Make America Greate Again" rally in Huntersville's Magnolia Woods.
According to police, a motorcycle officer with the Huntersville Police Department collided with a citizen's vehicle during the FLOTUS procession away from the afternoon rally. The officer was taken to the hospital with non-life-threatening injuries.
Earlier today, one of our motorcycle ofcs on the motorcade procession for the FLOTUS was involved in a collision. The ofc was transported to an area hospital with non-life-threatening injuries. Thank you to all who have sent prayers and well wishes! #HuntersvillePD

— Huntersville Police (@HPDNC) November 2, 2020
Yesterday evening, the First Lady announced that she had spoken with the Huntersville Police Officer and said that he is now doing well:
I spoke w the injured @HPDNC officer this evening & was glad to hear he is doing well. Thank you, as always, to all of the law enforcement officials who work to protect us every day! https://t.co/Sp8W9Qi3QG

— Melania Trump (@FLOTUS) November 2, 2020
Comments
comments