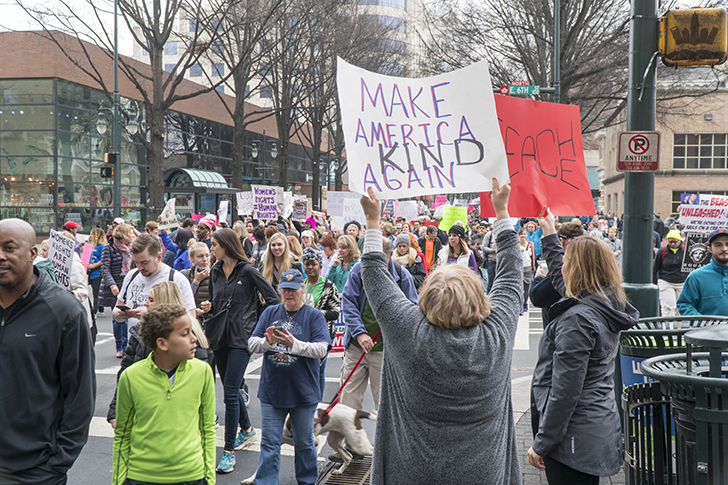 In spite of the seeming deescalation of aggression between the United States and Iran, a widespread coalition of left-leaning groups are now planning to come together this evening to speak out against President Trump's recent actions.
This evening, starting at 5 pm Eastern Standard Time, there will be hundreds of protests organized in cities and towns across America in opposition to any potential further aggression or conflict with Iran, including here in Charlotte.
The coalition's new website, NoWarWithIran.org includes the following statement:
"Trump's reckless action has needlessly endangered countless lives of U.S. troops, Iraqis, Iranians, and countless other civilians. The devastation that a war with Iran could bring upon the earth and humanity cannot be overstated—millions of lives hang in the balance. None of us will win, except politicians and corporations. Even more resources that our communities desperately need will be wasted on unnecessary violence."
There are now a total of 362 protests scheduled for this evening in most states across America, including Hawaii and Alaska;
Charlotte's protest will be held on the corner of Trade and Tryon. So far there have been 154 attendees who have committed to attending.
#NoWarWithIran! End Trump's unhinged foreign policy. We can't let Trump lead us into another illegal, costly, and deadly war. Find an event near you at https://t.co/pFNyrtT6bU #Charlotte. 5:00 PM today 100 N Tryon Street, very convenient to the light rail at the Epicenter

— zyg (@zyg) January 9, 2020
What do you think about the protests?
Comments
comments