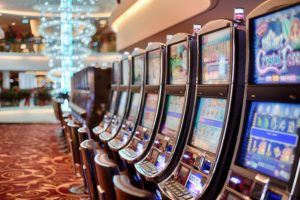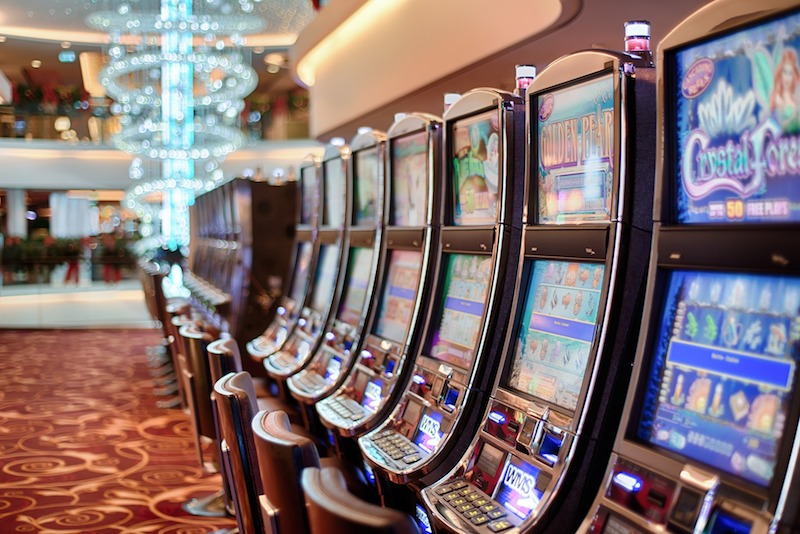 You can start streaming at whichever level you are since your target audience will have both beginners and experienced games. However, this is not something you can just pick up and grow overnight into a superstar level like Pokimane or Ninja. To be successful, it is better to start at the level you are and enhance your skill and creativity over time. Keeping in mind that playing any game, even the simplest slot machines, such as Wild Life slot, requires patience and consistency. These are the key aspects that will see you through to your success. 
Live streaming is a great way to create content (which could be profitable), but there is a lot of preparation that is involved when starting out. Let us start off with the basic requirements for streaming a game, then dive into the equipment and streaming platforms you can consider. 
What Are the Basic Requirements for Game Streaming?
As a beginner, you don't need to invest in expensive equipment to have high-quality streams. Instead, you just need to have a more powerful machine that can support quality streams. If you are on a low budget, then an Intel Core i5-4670 processor with 8GB of Ram or an Nvidia GTX 650 Series or more will get the job done. You can also opt to live stream using smartphones or consoles. 
Another basic requirement other than a strong PC is a good webcam and microphone. Your audio quality is crucial since a lot of your viewers will be interested in listening to what you are saying. A stable internet connection is another essential component to consider, with an ethernet connection being a better option than a wireless connection. The speed of the internet also matters since it determines how much information can be streamed per second.
Proper lighting is another investment to consider to incorporate different effects, such as custom overlays and green screen.
Which Is the Best Streaming Platform?
Twitch is the most popular streaming platform, but there are other competitive options, including Youtube Gaming, Facebook Gaming, and Mixer. We will highlight the pros and cons of each streaming platform below.
Twitch
Twitch TV takes the lead as the most popular streaming platform globally, offering a wide range of audiences. You can also buy real Twitch followers cheap.
Pros
The largest number of broadcasters and viewers (You can also buy real Twitch followers cheap)

The large audience can help you monetize your channel 

Easy to use

Accommodates all niches

You can stream directly from mobile, PS4, and Xbox One
Drawbacks
Can be confusing to a new streamer

The high competition makes it hard to stand out
Youtube Gaming
Youtube gaming is the second popular streaming platform offering the most diverse audience than any other platform.
Pros
Free to stream

Offer diverse options than just gaming content

Easy to use

You can stream directly from your Android device
Drawbacks
Frequent changes in terms of use and monetization

Strict copyright infringements

You cannot stream directly from Xbox One
Facebook Gaming
If you prefer using social platforms, Facebook gaming is the best option.
Pros
Free to use

Support mobile broadcasting

You can play with your friends
Drawbacks
The ads can be such a nuisance

Only supports Android devices

Monetization options are limited
Mixer
This is an alternative option to Twitch, and although relatively new, it offers a highly optimized platform for live streaming. 
Pros
You can co-stream with up to 4 other streamers

Viewers can watch your live stream in real-time
Cons
Relatively small audience compared to Twitch
What Equipment Do I Need for Streaming?
It is becoming increasingly easy to stream since you can go live using your smartphone, laptop, and even gaming console. Although each of these devices is a great option, they don't necessarily have all the features you need. This is why you need additional equipment, some of which we have highlighted below. 
WebCam. In addition to watching your content, your audience also wants to see the person making all the magic happen. A high-quality webcam ensures you give your viewers the best visuals. This is a great way to engage your audience as they see your reactions to what's happening in the game.
Suitable Lighting. Installing proper lighting will ensure a consistent webcam feed that looks professional and will help the viewers see every action. You can opt for lighting with a cool to warm colour range, and that is easy to adjust depending on your setting. 
Green Screen. The next thing after a good camera and lighting is a green screen. This helps minimize the amount of disruption your webcam makes to the game and only shows you, your chair, and anything else you put between you and the green screen.
High-Quality Microphone. In addition to people watching you play, they also need to hear you clearly. A great mic guarantees quality audio, which is a crucial aspect of engaging your audience. The best option is a mic that blocks out surrounding noises and focuses on your voice. 
Gaming Headset. A gaming headset is another essential you don't want to miss as it prevents your mic from picking up the gaming sounds. An excellent headset will help you hear your voice and keep sound in check. 
A Capable Gaming PC. As a beginner, most streaming services recommend using a computer with at least an Intel Core i5 processor, 8GB of Ram, and Windows 7 or newer as the bare minimum. Depending on the game you are streaming, you could consider upgrading your hardware to prevent streaming issues such as dropped frames, lag, or pixelation problems. 
What Should I Do If I Am Still Not a Good Gamer?
If you still feel that you don't have the gaming skills that can help you start streaming successfully, we have outlined some useful tips below.
Practice
This is one of the key aspects to becoming a great gamer. However, it does not mean just mindlessly queueing one game after another. If you are serious about becoming better, you will give all your energy to every game. Enter every game in peak performance and aim to get the best results while embracing a proactive mindset rather than a reactive one. 
Be conscious of the choices you are making in the game and why you are making them. In addition to thinking about your own gameplay, it is important to keep track of your opponents'.
Set Up Goals
Practicing and giving your all are the first steps to becoming a successful gamer, but you also need to have clear goals that will act as roadmaps to get you to the top. When setting up your goals, you need to have an understanding of where you are in terms of gaming stats and compare them to some of the best players. After identifying your ranking, it is time to take action and set your goals focusing on one thing at a time and not trying to do everything at once. 
Watch the Pros
Watching the pros is a great way to learn and boost your creativity within the game. Make it a goal to watch one game a day or two games a week based on how much time you have, as this will give you insights on how to execute strategies and mechanics.
Comments
comments