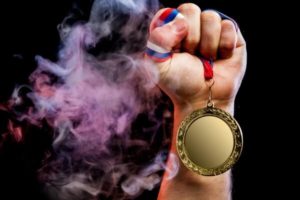 Interest in betting continues to be high, and betting sites are constantly working to develop and maximise the experience for customers. Today, most betting sites offer the possibility to bet on matches/competitions from virtually all different sports worldwide, which is a big reason why the betting industry is constantly growing. 
In most cases, experienced bettors focus mainly on one or two sports. Most people who bet do so on sports that they have an extensive knowledge of, which is perfectly reasonable. But what if you want to try betting on a different sport? This article will cover 5 essential factors you need to keep in mind when betting on sports you are less familiar with.
Bonuses and Promotions
Bookies are becoming increasingly generous in handing out betting bonuses to new and old customers, obviously to your advantage. Using betting bonuses and promotions when trying a new sport is a great way to try it out without risking your original budget. You still get all the excitement, but it's not fully your money yet anyways. We advise you to be selective when looking for bonuses and to compare betting bonus sites to find the best bonus for you. 
Learn the Rules
One of the most important factors for those who want to bet on a sport that you don't fully understand is knowing the rules. If you don't know the general rules of the sport, your betting can be costly. Especially if you're betting live and rule breaks can change the match entirely. Not knowing what's going on might cause you to miss out on the opportunity of cashing out or not making a bet in the first place. 
Read up on the Sport
It's still essential to do your homework before the match/competition you want to bet on, especially if you don't have much knowledge of the sport in the first place. Always read up on the teams and players to determine why the odds look the way they do. What are the statistics of the competitors, and what is the actual form of the team or players? You should take a quick look at the latest sports news to make sure you are up to date with the latest happenings. The more thorough and well-read you are, the better your chance of success with your betting.
Play with Caution
Even if you have learned the game rules and studied the conditions before a match/competition, we recommend that you play with caution in the beginning. Make sure to play for smaller amounts at first and avoid betting impulsively. It's a good idea to use a betting bonus to try sports you're curious about since losses shouldn't affect your main budget. Once you feel comfortable enough with the new sport, you can gradually try for real money and increase the size of your bets.
Don't Gamble Unnecessarily
A common mistake many people make when betting is that they play just for the sake of gambling. Especially if the sport you normally bet on doesn't have any interesting matches, which might tempt you to look for matches/competitions that you don't usually bet on. If you are going to bet on a new sport, do so because you are interested in the sport and may even watch the match/competition in which you are placing a bet. Generally, in betting, watching the event is always to your advantage as it gives you a complete overview.
Comments
comments