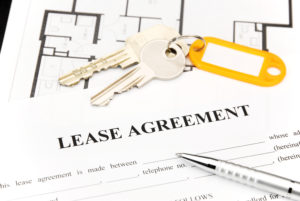 When you decide to sell your property, it's important that you understand how to do it properly. First of all, you should never ignore the fact that selling your home will require some extra efforts on your part. The problem that many people have with selling their property is that they think that this will not be a big deal and that it can be easily accomplished. However, there are certain things that need to be considered when selling your property. 
Some sellers tend to ignore the fact that they might have some problems when they try to sell the house to the right buyer. Adding tenants or renters to the mix only makes things more complicated. Fortunately, there are lots of companies, like Fair Cash Deal, that help you sell your house fast since you don't have to list your property.
This article is going to give you some tips that'll help sell your property quickly and easily. By following these tips, you'll be able to sell your property without too much effort.
Make Use Of We-buy-houses Companies
When it comes to selling your property that still has some tenants, there are some things that need to keep in mind. You should only list your property if you can prove that you're the right owner. This means that you have to prove that you're the person who should be taking the rent from the tenant. 
If you're not able to prove it, then it's better for you not to list your property on the market. If this is the case for you, you can find a company, like Element Home Buyers, to help you sell your home quickly even without listing it.
Consult A Real Estate Lawyer
A "lease cancellation for sale" clause may also stipulate that the tenant must first pay the late rent payment in full.  In order to determine whether or not your lease cancels out, it is best to consult with a real estate lawyer to see whether or not you're getting a good deal. 
A real estate lawyer knows the ins and outs of leasing and can help sell your house fast. Once you've determined that you're getting a good deal on your sale, it'll be a good idea to talk to a local real estate agent in your area about selling your property. 
Although most agents charge a fee for letting a client know when they're selling a rental property, it's much less than if you had an attorney to handle your case.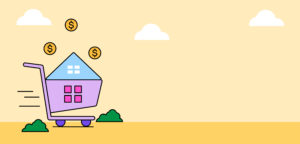 Know Your Tenant's Rights
It's important to know your tenants' rights because this will help you get what you need in terms of profit from your property. If you don't follow these laws, you could end up with a negative effect on your rental unit and in legal trouble. 
Some landlords will allow their tenants to stay in their rental units until they are sold and they do not have to pay anything until they actually leave. Even though the property belongs to you, you have to make sure you go about selling the property the right way, if not it can cost you a lot of time, money, and headaches.
Read All Clauses On Your Lease Agreement
Most lease agreements come with clauses stating that any tenant who doesn't pay their rent in full within the specified time period (usually one to two weeks) has to either pay any late fees and rent or leave the premises. This can save a landlord a lot of money because it means they don't have to pay expensive legal fees that would otherwise have to be paid if these clauses were not included in the contract. 
Usually, a 'lease cancellation for sale' clause provides renters with at least a few days of notice before their 'rights to cancel' are enforced. In some cases, it may even allow renters to leave voluntarily even if their lease isn't over. 
This type of clause usually only applies to apartment complexes and multi-unit residential buildings, but there are some exceptions to the rule.
Conclusion
There are many different things that you can do when it comes to selling your rental property. It's up to you to decide which options will work best for you. 
Although selling your house while people are still living there might seem difficult, remember there are plenty of ways you can go about this. Tenants living in a property and avoiding to pay rent can not only be stressful but can cost you money in the long run. 
If you have complications because of a tenant, it's always best if you contact a real estate lawyer as they can help you with the hard work.
Comments
comments