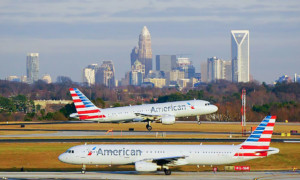 If you are the owner of a new aeroplan credit card or are looking to get one, it is important to learn how to redeem your flight awards. Knowing how to fully take advantage of award flights could result in asignificant return value. The truth is, figuring out how to use your miles and points can be pretty frustrating for beginners, especially considering all the options available out there. Everyone wants to get the most value out of their miles and points, and taking the time to learn about the basics can make a big difference.
Aeroplan Air Canada is part of the Star Alliance group, together with other airlines such as Lufthansa, ANA, United, and Singapore Airlines. There are many different partnerships with airlines which can be useful when you are traveling to remote parts of Canada. Although you cannot transfer Aeroplan miles to ANA or United, you can still redeem the miles for award flights with these airlines. Sounds great, doesn't it?
Aeroplan has a Fixed Mileage Rate award chart and the award calendar is open for booking 365 days in advance. The further in advance, you book a flight, the better the chance to get the seats that you want. Just keep in mind that not all partners have the same availability. For example, United opens its calendar only 337 days in advance.
One thing we really love about Aeroplan is the fact that you can have up to 2 stopovers or 1 stopover with an award on eligible flights when you travel between 2 continents. This can offer great value to those interested in a round-the-world itinerary. However, pay attention to extra fees that some of the partner airlines might have.
Best Ways to Redeem Aeroplan Miles
Although Aeroplan doesn't have incredible sweet spots, its award from the U.S. to Western Europe (Europe 1) is just 110k miles roundtrip in business class. Moreover, you pay just 5k miles more for Eastern Europe (Europe 2). However, its true value shines when you start taking advantage of open jaw and stopover features.
There are some rules when it comes to using the Aeroplan stopovers and open jaw features. Cardholders must be aware of the fact that one-way tickets do not benefit from stopovers. Only flights between Canada and Continental USA and inside Canada can have either 1 open jaw or 1 stopover. Flights from Canada or Continental USA with Air Canada are allowed two stopovers when traveling to Puerto Rico, Hawaii, Central America, the Caribbean or Mexico. Award flights between 2 continents can have either two stopovers, or one stopover and one open jaw.
By using Aeroplan's search tool, you can create an award itinerary when there is only one open jaw and one stopover involved. For more complex itineraries you will have to book by calling Aeroplan. When there is only one stopover or one open jaw, you can select a multi-city booking option and enter the search details one at a time.
Certain tools can make your life easier, like the airport Wikipedia page where you can see which airlines fly from your home airport to your dream destination. If, for example, you want to fly from the U.S. to a Europe 2 destination such as Athens with a stopover in Brussels, the Economy roundtrip will cost 75k miles, as the second destination doesn't cost any more Aeroplan miles. For a total of 90k miles, you could switch your final destination from Athens to Bangkok, and keep the stopover in Brussels at the same price as a roundtrip to Bangkok.
Moreover, Aeroplan chart offers a very sweet deal for roundtrip Business class to Africa. If you would want to go to South Africa with a stopover in Tanzania, you would spend 150k Aeroplan miles and get to do both Southern Africa and Eastern Africa safari. Asia has many open jaw possibilities because it's very cheap to fly between destinations with budget airlines such as Scoot Airlines and Air Asia. With United miles, you also have an Excursionist Perk when flying from Beijing to Singapore.
To start using Aeroplan award flights you have to apply for a free loyalty account. You can also use it to transfer points from Capital One, Amex, and Marriott. Just click Become A Member and follow the easy steps. Once you've joined, you can start looking for award flights under the section Book. Simply enter your destination, the number of passengers, desired dates and preferred seat class.
If you are looking for First Class or Business tickets, make sure it's a mixed class itinerary, as you want to avoid paying more miles for Business Class when your itinerary's longest segment is Economy. Most times, the best option is to choose the Fixed Mileage Rate, as the Market Fare Flight varies according to the cash price of the ticket, and will probably be more expensive. With this in mind, you are ready to start enjoying the benefits of Aeroplan's reward program and get one step closer to your travel goals!
Comments
comments