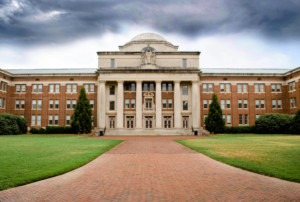 With a new year around the corner, this may mean a fresh new year at college or university is coming up for some of you!
Getting into college takes a lot of planning, and it doesn't end once you receive your acceptance letter. It's a good idea to start thinking about your living situation as soon as you've decided on a college. The importance of preparation cannot be overstated. It's the difference between a hectic and a relaxing move-in day.
Save Time and Money on Your Move
Getting all of your belongings to your new residence is a challenging undertaking that should not be taken lightly. This is one of the most crucial points to remember when moving into a student residence. Your friends and family may not be able to help you shift, especially if you have a truckload of things to move. By using the right Boise moving company, you can rest assured that your things are in good hands.
Pick a moving date that is convenient for you and begin packing your possessions. If you're in a rush or are unsure about packing, you can even hire them to handle it for you.
Clear Out Your Clutter
Moving home, even if it's temporary, is a great time to channel your inner Marie Kondo and clear things out. If you've been holding on to it for too long or aren't going to travel with it, do you still really need it?
It's better to do this yourself before your parents or your siblings get to it! It's going to be a lot worse for you when your family is going to go through your things and clear them out. 
Find Out What Is Already There
Before going ahead and buying new things or packing up everything your parents have, it's good to know what you might already have in your new home. If you're moving into student accommodation, you can contact your housing and find out what is going to be in your room/home, if it's not already listed online. 
If you're moving into a house with other people, you can all chip in and buy things together for your space. This way, you all split the costs and responsibilities of taking care of the items. 
Stay On Top of Your Bills
Being away from home means you're going to have to manage your own expenses. That means your groceries, phone, utilities, and any other expenses you might have.
Bills are paid every three months, so make sure you have enough money set out for them. If you believe that paying on a monthly basis is more convenient, you should inquire with the utility companies.
Don't Forget to Pack Your Essentials  
Personal belongings – clothes, shoes, accessories

Bed linen – blankets, sheets, pillow and pillowcases, mattress cover or protector.

Kitchen utensils & cutlery – cutlery, pots & pans, dishes, etc.

Cleaning materials – detergents, soap, dishwashing liquid

Toiletries – bath & hand towels, shampoo, conditioner & soap, cosmetics, hair products (don't forget toilet paper)

Electronics – laptop, hairdryer/trimmer, items like a microwave oven or toaster if your new place doesn't already have them

Textbooks (you're going to need them) and any documents needed for your stay at your new house
Make the Most Out of Your Move
Everyone experiences mixed emotions as move-in day approaches. Parents may feel upset, and students may be nervous and eager at the same time.
Pick a moving date that is convenient for you and begin packing early. If you're in a hurry or aren't sure how to pack, you can hire a moving company to help you.
Comments
comments