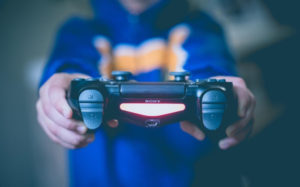 In the broadest sense, the Play-to-earn games that will be discussed are games built on blockchain technology. Thanks to this technology, players get great opportunities. They can own digital assets, and in some cases control the course of the game. There are many different games created on the blockchain.
This material will walk you through the process of selecting the best Play-to-Earn for you. Let us begin by clarifying the Play-to-Earn ecosystem and how it functions.
What exactly are play-to-earn games?
Many games require users to gather virtual items to advance. These can be in-built goods such as weapons, assets, and wearable tech. They are typically acquired as bonuses for accomplishing side missions and challenges, or from virtual goods purchased with real money. Items allow players to personalize their characters with new looks and advanced facilities, but you can sell nothing to other players for the money.
This is where tournaments like P2E appear. Game creators can use blockchain's stability to develop in-game goods and prizes that are distinctive and exchangeable. Getting native virtual money, gathering NFTs, or staking can all result in bonuses. Coins can then be transferred to crypto purses and transformed into real money, whereas NFTs can be offered for purchase to other gamers via in-game trading systems or special platforms.
Selecting the best P2E games
When you fully comprehend how P2E games function, you can begin searching for one that suits your needs. With dozens of such games currently available (and thousands more in progress), how do you choose the greatest one for you? Before you begin, you need to realize how bonuses are distributed, how in-game money can be exchanged for other digital currencies, and what you would like to achieve.
Here are some critical factors to help you choose the best P2E game for you.
Establish your budget
When you've decided on the kind of game you want, you will have to decide how much money you are ready to invest in it. Most P2Es require a certain amount of initial investment. You'd need to buy the game's native crypto or an NFT. For example, the cost of STEPN sneakers may start from $500. Do you possess this amount of money? However, as Buidlbee.com states there are 4 strategies for making money on NFTs that will not make you bankrupt, so why not try?
Other tournaments do not necessitate an initial investment to play. You will ultimately have to pay to gain access to exclusive play-to-earn resources or characteristics. God's Unchained is an amazing illustration of a "free-to-play-to-earn" play. It does not necessitate any buying and instead gives you a free deck of cards with which you can earn funds if you are skilled and extremely fortunate.
Think whether you prefer coins, NFTs, or both
Every P2E game provides players with a variety of bonuses. The majority of them will pay out benefits in NFTs and in-game money, that you can buy and sell to other gamers or external brokers. In rare instances, players may receive popular tokens for their participation. For instance, participants in Coin Hunt World can search for codes that activate quizzes. If you give the right answer, you will be compensated with bitcoin and other cryptos.
As soon as you begin, it is crucial to comprehend how you will gain points for gaming and how long the process will take. Although some activities are easy to complete, others necessitate greater resources to be fulfilled.
Determine your interest
When selecting your ideal P2E game, you must keep your preferences in mind. Some consumers love massively multiplayer online role-playing games (MMRPG). Somebody else tends to favor puzzles, while still others might be interested in sporting events. Ensure that you choose a style of gaming that appeals to you the most.
How simple is it to encash coins?
Though several P2E games are constructed on famous blockchains, transforming them into a different coin can be difficult. NFTs can take a long period to be sold, whereas in-game coin prices can change rapidly.
Perform your research before putting your resources in a game to realize how you can use your in-game money for real income growth. Understanding how to transform your virtual goods can assist you in determining whether the game is okay for you.
Last Thoughts
Without a doubt, P2E games are becoming increasingly popular. In case you are searching for a wonderful way of participating in the game, then playing for bonuses might be the way to go. With a variety of different games to select from, deciding which one is the most suitable for you can be difficult. That is why we have created this guide on how to select the best P2E. Hope it was helpful and you will succeed in your new way!
Comments
comments