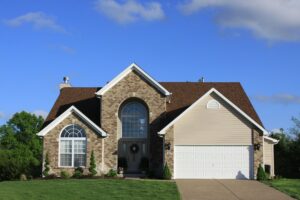 Whether upgrading to a larger home, moving to a new city, or downsizing, moving homes is an intensive and expensive process. Instead of dreading your moving day, it's vital to lessen your stress so you can focus more on being excited about your new home. 
Perhaps one of the most stressful aspects of a move is the cost. If you are planning a move and are working with a tight budget, here are some ways to save money and keep the process smooth. 
Decide If You Want to Hire Movers
Let's face it: although it would be economical to pack up everything yourself to move into your new digs, this tedious and labor-intensive process often cannot be done alone. If you have amassed some heavy or oversized furniture items, hiring a professional moving company for the process may be worth it. However, there are some ways you can lower the price tag on this service. 
First, try hiring a small business local to your area to get the best price point. Say you are in a city like Indianapolis. Try hiring Indianapolis movers who are small but reliable. This way, they'll be able to give you a fair and accurate quote and may even be up to negotiation. 
The other thing you can do is be sure to have everything packed and ready for your moving team to move out when they arrive. This way, they'll save time moving, and you will save a few bucks by being extra prepared.
Of course, if you are physically capable and don't have a ton of furniture and boxes, you can always enlist a few friends with bribes of pizza and beer and rent a Uhaul to carry out your move. 
Declutter and Donate
Over time, it's shocking how much stuff we can accumulate that we don't regularly see or use. A large move is a perfect time to apply the KonMari method to your life, start fresh, and maybe even make a buck or two. 
As the saying goes, one man's trash is another man's treasure, and old furniture, books, or clothes that you may no longer want may be just what someone else is looking for. Selling your old stuff on online marketplaces like Craigslist is a great way to downsize for your movers as well as make some money to fund your move or some new decor. 
If some things don't sell on time, it's always a good idea to donate. If you get a receipt from your donation facility, you can always add it as a tax write-offwhen the season comes.
Use Materials in Your Home to Pack
It's easy to forget about all the things that you need to pack up all your things. The boxes, the bubble wrap, the packing tape are all expenses that tend to add up. 
To save some money, it's entirely possible to use items in your home as packing materials to avoid material and monetary waste. For example, instead of using bubble wrap to secure your fragile items, try wrapping them with your bath or kitchen towels. 
You can also try to avoid buying boxes and check out craigslist to see if anyone happens to be giving them away. 
Save Money While You Move
Moving your entire life from location to location can seem like a monumental task, but there are plenty of ways that you can streamline the process while saving quite a bit of money to put into your new home. By following some of the steps listed above, you can turn a stressful process into a pleasant one. 
Comments
comments