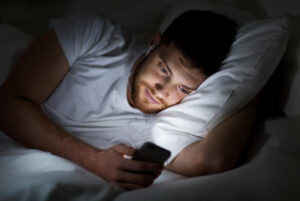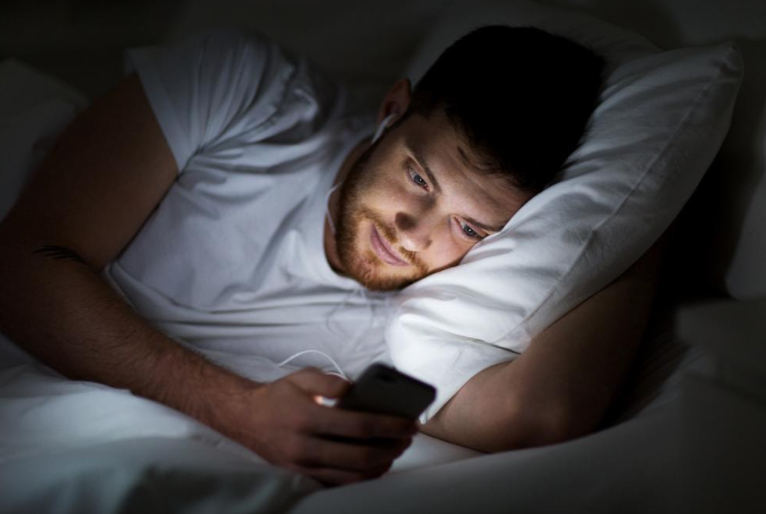 You do not need the password to a Snapchat account in order to get it hacked. Need to hack a Snapchat account without a password? please click here.
Snapchat is private messaging software that allows users to send fleeting content; thus, it may appear to be an unassuming platform for hackers. These qualities, however, make it more appealing for espionage and blackmailing reasons. To monitor someone's Snapchat account, you can look forward to wpdevshed.com to get a monitoring software such as the ones mentioned in this article, this is the most common way of social media monitoring. Anyone can utilize this monitoring software, which can be downloaded and put on the target devices. The app runs invisibly on the target's device and logs all of their activities in real-time, which you can access at any point in time; this allows you to view and archive that target's Snapchat activity.
If you're looking for a Snapchat hack tool that lets you see their private messages rather easily, you should definitely check out mSpy. The app is designed to let you effortlessly review their Snapchat messages. Every sent message. Every received message. It's all there for you to see in your own personal mSpy Control Panel. Just log in whenever you want to review their private Snapchat messages. And if you're worried about disappearing messages, mSpy has that covered. They've included a screen recorder tool that takes screenshots of their activity, including when they're using Snapchat.
How to hack someones Snapchat private messages 
Because Snapchat does not guarantee end-to-end encryption, it has raised privacy concerns. This means that with a Man-in-the-Middle (MITM) attack, the content you share could be intercepted on its way to the platform's servers. The app was hijacked by bogus accounts that didn't need to be authenticated at the time. Millions of users' usernames and passwords were stolen by hackers as a result of the incident. Hackers gaining access to your account at random or by someone close to you are a major source of concern for account security. 
asides from that, there  are also good reasons why a loved one needs to monitor your account. It could be for safety reasons or to stop a dangerous activity, especially on Snapchat. 
Note: this article address all Snapchat related queries as seen on google searches some of which include:
How to hack someones Snapchat account in 2021
How to hack someone's  Snapchat in 2022
How to hack Snapchat using Kali Linux
How to hack Snapchat messages of another person
Can Snapchat be hacked?
How can I hack a Snapchat account without access
The best Snapchat hacks for 2022
Snapchat password hack
Snapchat hack tool for Android and ios
How to hack Snapchat in USA
How to hack into Snapchat for my eyes only
How to hack Snapchat gallery
How to see someone's conversation on Snapchat
How can I know what someone is doing on Snapchat
How to hack someones Snapchat remotely without getting caught 
There are more than enough reasons why anybody might wish to monitor someone's Snapchat behavior. One of the most prevalent uses is to keep an eye on your children or employees. You might wish to keep an eye on your spouse on occasion, assuming it's legal in your nation. Perverts, scammers, and bullies abound on Snapchat. Children may be victimized by dishonest personalities like those on Snapchat. A stranger may entice them into sharing nudes. If you're a parent, it's probably a good idea to monitor your child's Snapchat activities. You can be an employer who has given staff business phones. Is it true that they are working when they should or that they are spending time on Snapchat? To discover out, you may need to keep an eye on them.
How to hack into someone's Snapchat account (parental monitoring)
Some Snapchat users admit to using the app for sexting and sending sexual content. When youngsters use Snapchat, they may be exposed to pornographic and violent images and videos, and these messages may have a mental and physical impact on them. Before enabling their children to use Snapchat on their smartphones, parents should think twice. If youngsters truly wish to use Snapchat, parents must monitor their children's devices for Snapchat messages in case of danger.
Parents can remotely monitor their children's Snapchat conversations to see if any indecent photographs have been given to them and inform them about the need of staying away from questionable men on Snapchat.
Hack someone's Snapchat account (employee monitoring)
Snapchat is also popular among users between the ages of 25 and 34. Some employees, for example, may spend the majority of their working hours conversing with friends on Snapchat using company-provided iOS/Android devices and sharing amusing and entertaining photos. Worse, some disgruntled employees may use Snapchat to sell or leak confidential company information to competitors. Employers will find it difficult to unearth the concealed reality because shared texts can be removed instantly in seconds.
How to hack husband's Snapchat inbox
Some websites claim to have created tools that allow them to access a user's Snapchat account. These websites, on the other hand, are frequently deceptive. This simple solution appeals to hackers who do not have access to devices or passwords and need to access a Snapchat account. These online services only require a username and provide tools to complete the remainder of the process.
The use of these websites to monitor your husband's Snapchat can increase the risk of a security breach. Many bogus websites are set up to catch users off guard, resulting in the want to be a hacker being hacked. The best way to monitor a Snapchat is by using Snapchat or any other spy app mentioned in this article.
How to hack into wife's Snapchat
Phishing is one of the techniques that can be used to monitor your wife's Snapchat. This can be tough to accomplish, making it less common on Snapchat, although it may be exploited by cybercriminals to access a variety of accounts. It's riskier if you use the same password for multiple sites, which is why this method is not encouraged.
Any Snapchat account is only as secure as the login credentials used to access it. A hacker may target your Snapchat account particularly to learn more about you and possibly blackmail you, or they may be recruited to gain access to your account. Here are a few basic tips to secure your account based on the methods used by hackers:
Maintain the secrecy of your Smartphone's passcode. Do the same for accounts linked to multiple devices, such as your Apple ID and password if you have an iPhone.
Even if you have a passcode, don't leave your phone unattended in case it's guessed. You may prohibit someone from accessing Snapchat or downloading monitoring apps on the Smartphone this way.
To keep your Snapchat account safe, double-check the phone number and email address associated with it.
Select a secure password for your Snapchat account. It should be made up of a variety of characters that do not contain any personal information; it should be distinct from your other accounts for maximum security, and it should be kept private.
Make sure your account's privacy settings are correctly configured and up to date. This gives profound control over who sees your Stories, sends you snaps, and knows where you are. This will prevent others from discovering your username.
Only real pals should be added to your contact list. Joining forces with strangers is not a good idea. Yes, it may appear to be amusing and frivolous, but it is not worth jeopardizing your security and privacy. However, many people do get to know one another and interact rapidly on Snapchat. It's crucial to note that if you ever receive any content that you don't like, you may still block it.
Enable two-factor authentication to protect yourself from unauthorized access to your account. Because you'll have to validate it twice, this feature assures that the person logging in is you.
Trending: easy way to track anyone's phone
How to monitor your boyfriend's Snapchat
To use the Snapchat Spy feature to monitor your boyfriend, you must first create a Cocospy account and subscribe to the service. After that, set up Cocospy to work with his device. The procedure is indeed very straight-forward and takes only a few minutes. After that, go to your Cocospy home screen and log in. In the left-hand selection panel, look for the Social Apps>Snapchat option. To open the Snapchat window, click it. You'll get a detailed look at your boyfriend's Snapchat activities here. On the first page, the most recent messages will be displayed.
In addition to this, a timestamp is attached to each communication. Cocospy automatically syncs messages as soon as they are sent. This implies that even if a user later deletes a message, you'll still be able to see it on your account.
How to hack your girlfriend's Snapchat account without rooting
You can use Cocospy to keep an eye on your girlfriend's Snapchat without having to be a root user. Cocospy operates invisibly, ensuring that the target is unaware of your presence. It operates in the background once installed. It consumes very little system resources and is nearly impossible to detect. Cocospy is one of the only apps that can spy on Snapchat without requiring root access. Now is the time to try Cocospy.
Best Snapchat spy apps for monitoring 
Flexispy
Not all espionage applications for Android are created equal. Consider FlexiSPY to be a classic rock band vs. a high school band: both sound good, although only one of them is boastful of the quality that comes with experience. Since 2005, when we introduced the world's first spy phone, we've been pioneering the mobile surveillance industry, so when you select FlexiSPY, you're choosing 15 years of experience and innovation.
Our Snapchat surveillance app has more functionality than any other tool on the market.
Many of these functions are exclusive to FlexiSPY and are not found in any other Android spy software, which means FlexiSPY can provide you with information, insights, and hints that no one else can. FlexiSPY is the only Android monitoring program that includes a free mobile app that allows you to view your data from your phone. FlexiSPY is the only product on the market with a one-of-a-kind trade-in policy.
FlexiSPY for Android is a powerful tool that you can download on your phone to protect your loved ones, company, and personal information. Imagine being able to observe everything that's going on on an Android from the comfort of your armchair, or while on the go, thanks to our unique mobile viewer app, imagination has just turned into reality.
FlexiSPY secretly records all information arriving and going from the phone after it is installed, and you may view or listen to that information at any given time, from anywhere in the world. Until the device is switched off, FlexiSPY for Android will continue to collect this data. After completing a few simple installation procedures, the data will begin to flow again.
How to hack someones spouse's Snapchat and read messages
Flexispy provides Information about your spouse that no other Android spy app can provide, including the ability to monitor all types of messages, including SMS, email, and major IM chat apps like Snapchat, Facebook, Viber, and Skype. FlexiSPY gives you the ability to be a fly on the wall by allowing you to view , photos,  GPS locations videos, and web history on the target device. Android enabled keylogger is also included to let you know exactly what is typed on the target device. FlexiSPY is also unique in that it can listen to and record live phone calls, as well as VoIP calls made on Skype, WhatsApp, Viber, and other services. These features aren't available anyplace else. So, if you're a parent or employer with concerns about how your Android devices are being used, only FlexiSPY can provide the answers you need – because no other rival offers a solution that is concealed on the latest Android smartphones.
How to hack my partner's snap chat with Cocospy
Cocospy allows you to spy on your partner's Snapchat without getting discovered. Also, with Cocospy, you can read all of the messages that have been exchanged and examine the contact information. This spy app enables you to keep track of the timestamps of your conversations, and you can also Spy on Snapchat easily.
To register follow the following steps
Step 1
Create a Cocospy account with your email address.
Step 2
Cocospy should be installed.
Step 3
Cocospy must be downloaded and installed on the target device.
After following the steps above, you can keep an eye on what's happening on the target device's Snapchat, from the Cocospy control panel, you can examine your target's Snapchat and get all the information you desire.
Hack into someones Snapchat  using IKeyMonitor
IKeyMonitor is a strong parental control tool for iPhone/Android that is simple to use. It enables parents to keep track of text messages, phone conversations, websites visited, current GPS location, Facebook, WhatsApp, Snapchat, WeChat, and other social media platforms.
You may monitor your children's cell phone activities using iKeyMonitor to safeguard them against cyberbullying, sexual predators, cyber stalkers, violence/suicide websites, and other internet dangers. By tracking keystrokes entered in Snapchat and capturing screenshots of every Snapchat photograph, iKeyMonitor allows users to monitor Snapchat communications on iOS and Android devices. IKeyMonitor also monitors Snapchat messages sent from your children's phones. IKeyMonitor allows users to keep track of all conversations sent over Snapchat, including deleted photos and messages! It will be simple to identify those individuals who are inefficient at work and straightforwardly waste the company's resources.
Snapchat, one of the most popular IM programs currently, allows users to share photos with their friends and then deletes them in seconds, providing users a lot of freedom to share a variety of photos and pictures. If you want to be sure that the people you care about are using Snapchat safely, you'll need to monitor their activities on the platform.
Comments
comments