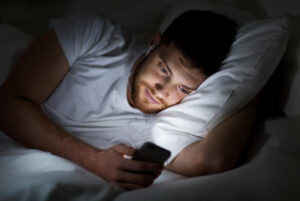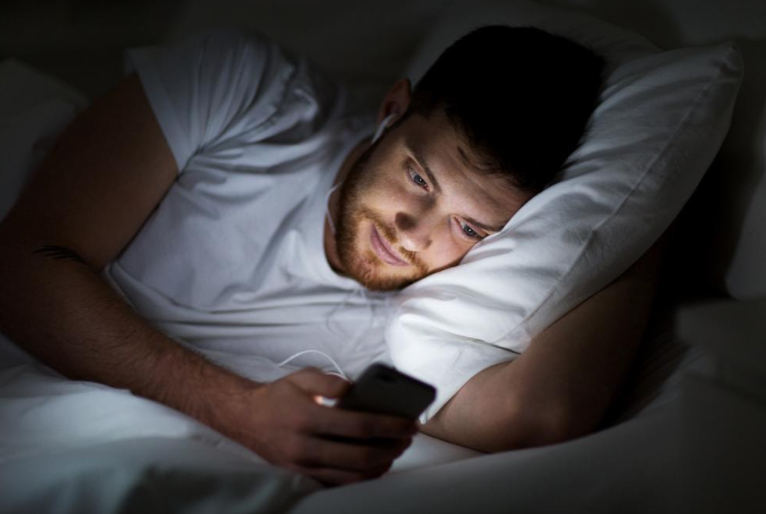 How can I hack someone's  account?
Did you know you can easily hack anybody's  snapchat account without access to phone? For an easy way to hack snapchat without access or detection, click here Social media is a platform used by a lot of users. Youths use this platform to connect with like minds all over the world but unfortunately, some people use the platform to cheat on their partners.
Snapchat may be a top-rated social media app with lots of daily users. It connects a large number of people. As fun as  Snapchat is, there are still some dangers and risks when using this application. Some people use this platform to cheat on their spouses while some use it for illegal activities. Some people even use that opportunity to plot against their ex partners, so,  to protect yourself as well as their loved ones, you can use the spy apps mentioned in this article to spy on their Snapchat account.

How to spy on someone'sSnapchatt without notification
when you hear the word hack, what comes to your mind?
Hacking is not always bad, some people  it to monitor their loved ones so that they can protect them though some people use it to hack people's accounts to scam them. There are times you need to monitor your partner's phone and you need to monitor the device with a spy app that would not notify them of your activities. But if you have a feeling that your partner is cheating on you, how do you handle it? Read further to find out.

How can I hack my husband'sSnapchatt
It is not wrong to be aware of your husband's social media activities, however, you need to be careful not to be caught or communicate the wrong message to your husband. If your man finds out that you are monitoring his account, he could assume that you do not trust him. The question is how do you monitor him without being caught?
How to hack Snapchat password
To effectively monitor your husband's device and not get caught, FlexiSpy is the best spy app to use. Affordability and amazing user experience rates make the  FlexiSpy application the simplest option to hack Snapchat passwords.

Follow these three simple steps:
Step 1: Visit https://www.flexispy.com
Step 2: Make Payment for the subscription plan of your choice and activate the Snapchat hacking app with a license key provided
Step 3: input the details of the target device and you would be given access to the Snapchat activities of your husband.

How can I monitor someone'sSnapchatt account
There are various stuff you can do to hack someone's Snapchat. However, the foremost reliable application to hacking someone's Snapchat account is by employing a hacking app called mSpy. mSpy permits users to realize a whole overview of someone's Snapchat account.

As you recognize, all Snapchat photos and videos are self-destructed within 10 seconds of being sent. That creates things rather more difficult. However, mSpy enables users to recover all lost content, whether or not it had been previously destroyed.

How to log into someone's Snapchat without a password
You can also use mSpy Snapchat hacking software to hack someone's Snapchat account even if you do not know the person's password. This hacking app is one every of the most effective ways to hack social media apps.

Bear in mind, though, that this Snapchat hack app does require physical access to the cellular phone. Here's the way to hack someone's Snapchat through mSpy.

Step 1: Create a mSpy Account
Step 2: Select the target device to be monitored.
Step 3: Select and get a subscription plan.
Step 4: Check the e-mail with login credentials, guidelines, and directions.

The installation process is quite straightforward and only requires a little time to complete. If you have any issues, ensure to contact their 24/7 customer support to resolve them.
How to Hack Someone's Private Snapchat Using Phishing
Phishing could be a common tool used by many hackers to access someone's account and hack their Snapchat.
However, Phishing may be a platform to steal sensitive and lead-like username, password, and account information.

How can I hack my wife Snapchat
To hack your wife's Snapchat account you can use FlexiSpy or use the phishing method?
To hack a Snapchat account with phishing, follow these steps.
Create a fake profile that appears the same as Snap chat's login credentials page.
Once somebody logs into their Snapchat account through the fake login page, their username and password details are sent to you through your email.
With this phishing method, you'll quickly get access to someone's Snapchat account using the credentials that you just have received through email.

However, it requires knowledge of making websites and also some money for web hosting to start to hack the Snapchat account. Though this method might sound simple and direct, it is not legally acceptable.

How can I hack my ex Snapchat
you can hack your ex's Snapchat account by employing a spy app called Key logger. Keylogging is a great way to obtain access to one's Snapchat account.
A keylogger is employed to trace and record the target user keystrokes, enabling you to put together critical information like login credentials, downloads, search history, typed messages, text messages, and so on. A good example is mSpy keylogger, which is compatible with both iOS and Android devices.
How to hack someone's Snapchat with mSpy keylogger
mSpy keylogger is one of the highest 5 keyloggers that encompasses a special stealth mode that is completely undetectable on the target device. This method does require physical access, though, since you've got to put it directly onto the victim's device.
Also, if your victim owns iOS or an Apple device, you may have to perform a jailbreak for it to figure. The installation process is pretty straightforward, and it only takes a while to complete.
After that, you may be ready to log into your panel through the website and track all typed data. Moreover, you'll also use it to get access to other social media accounts on the target device.

How can I hack my boyfriend's Snapchat?
FlexiSpy is a spy app that can be used to hack the Snapchat application on your boyfriend's phone. In addition to the amazing features that come with this application, it is user-friendly. FlexiSpy hacking process doesn't require you to possess any specialized knowledge to hack someone's Snapchat account. You can use FlexiSpy to monitor your wife's Snapchat messages, view all her multimedia files, see vanishing images and also check timestamps and dates. You can also use FlexiSpy to monitor your wife's Snapchat messages and conversations.
What makes Flexispy particularly significant is that the incontrovertible fact that its multi-use. You can use this hacking app for Snapchat, Facebook, and WhatsApp. This hacking app transfers data in real-time, which might be seen within the dashboard.
To monitor your child's Snapchat activities without Human Verification or Survey, KidsGuard Pro is an amazing Snapchat hack app and may be seen as a leading surveillance software for deploying parental control on your child's device. Tracking the Snapchat account activity, or hacking the Snapchat password with its key logger feature is safe and secured. You would also be able to hack WhatsApp without access to the phone or access the device's social media network.

How to Hack Someone's Snapchat Without Them Knowing
Although it's technically possible to get access to someone's Snapchat account without them knowing, hacking it at no cost could be a whole other story. The net is brimming with websites that claim to be ready to hack a Snapchat account at no cost in an exceedingly matter of seconds.

During our extensive research, we've concluded that these websites are unreliable, unrepeatable, and sometimes difficult to use. You may be putting yourself in danger from being infected with malware as well, so we generally advise you to remain aloof from them.
For research purposes, let's see what these websites are all about. You can hack a Snapchat account through many various online hacking services.

Trending: Easy way to catch a cheater
Other Snapchat hack tools
Here are other ways one can gain access to someone's Snapchat by using dedicated Snapchat hacking software. However, the list of methods doesn't end there. Below, we are going to explore additional ways of accessing one's Snapchat account.
To monitor your loved ones' Snapchat accounts you also use the following Snapchat hack applications.
SnapBreaker
This website claims to be able to obtain an entire list of someone's Snapchat conversations and media. All they require maybe a username. However, this is often highly unlikely to be accurate.
AppMessenger Tracker
This password hacking tool claims to hack Snapchat and other social media accounts on Facebook Messenger, Skype, WhatsApp, and Telegram.

Umobix
Snapchat password hack tool that claims to figure through remote monitoring of Snapchat accounts. With this tool, you will get access to messages, call logs, audio, and videos. It also tracks GPS location.

Kidsguard pro
This Snapchat hacking tool running on a site with an SSL certificate. The tool supposedly works on mainstream browsers, and no install is required to induce access to chats, media, and stories in Snapchat.

Spy
This Snapchat hack tool has been existing for the last three years. The hack tool is reliable and claims to hack Snapchat passwords, videos, and pictures within 2 minutes of launching.

Comments
comments