HOW TO HACK FACEBOOK ACCOUNT AND READ MESSAGES?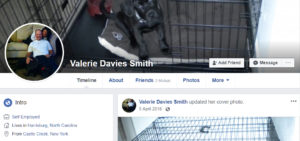 Do you urgently need to hack someone's facebook account with out password and without access to phone? Please click here now Facebook has become an important part of our life because it is used for everything from company advertising to networking to friendly discussions. Teenagers and adults now use the platform for various purposes. As a result, if you can break into someone's Facebook account, you can learn a lot about who they are and what they're up to.
Everyone's life comes to a point where they begin to wonder if they genuinely know a person or if they are hiding anything from them. Don't worry; this post will show you how to gain access to someone's Facebook account without them knowing.
For cyber thieves, your Facebook account is a valuable resource. They may have access to not just your personal information (complete name, address, and facts about your life), but also that of your Facebook friends. You can also use your account to send spam and viruses to other users, jeopardizing their security. They may utilize malicious software, rogue programs, and social engineering to get access. Follow these guidelines to keep your account safe.
There are situations when it makes sense to try to get into someone's Facebook account. Some of the reasons include child monitoring, catching a cheating partner of employee monitoring.
The social media environment has a large number of dangerous individuals who are damaging to children. To be free to explore, youngsters may attempt to keep their parents out of their online Facebook activities. You might wish to hack their account to make sure they don't get anything and to keep them safe from these dangerous and harmful people.
Also, you may wish to hack your employee's Facebook account to guarantee that the company's information is not leaked to the public.
If your employees are linked to the company's Wi-Fi, one of the ways to hack their Facebook accounts and watch their actions, especially while they are at work, is to use Wi-Fi.
In addition to this, it's difficult to know who to trust these days. As a result, many businesses do further background checks, which may include secretly monitoring employees' online habits. Instant messaging apps like Facebook Messenger may hold the key to uncovering the types of discussions your employees are having and what they're saying about the company to strangers. Employees may unwittingly reveal sensitive information about an organization through their online contacts. If sensitive information or details regarding an innovation or product release leak or slip into the hands of competitors, it could jeopardize the company's competitive advantage.
So you want to hack into someone's Facebook Messenger account but don't know-how. Not to worry, this write-up will assist you in achieving your goal. Below you'll find a list of tried and true methods for hacking Facebook Messenger.
How to hack facebook messenger
Flexispy is a crucial spy program to consider if you want to get access to Facebook Messenger. This app is reasonably priced and works on a wide range of mobile devices, including Android and iOS.
The features of FlexiSpy include
Interception of telephone calls
Listening in the background
Keep track of social media apps.
Keep an eye on your instant chatting apps.
Camera control from afar
To use FlexiSpy to monitor someone's Facebook account, you must first go to their official website and purchase the app. Once you've done that, you'll be given a URL to install and download the software.
How to hack my partner's or spouse's Facebook account.
Husbands and wives, as well as boyfriends and girlfriends, may feel suspicious of one 
another due to infidelity. If this is the case, you may wish to break into your partner's Facebook account to acquire information on him or her.
Spy applications are the most effective way to hack someone's Facebook account without them realizing it and with the least amount of work.
You can use a variety of spy apps for this, each with its own set of features. To begin the hacking procedure, go to the official website of the spy application you want to use and register an account. Unless the platform is free, you will have to choose a subscription plan before creating a spy app account. It's worth noting that most free spy software is garbage files that won't operate, so choose the premium apps instead.
must read: How to catch a cheater on facebook
How to hack my Ex's Facebook account
If your ex resurfaces and you have a feeling he or she is planning something bad, you can monitor his or her Facebook account with the FlexiSpy. With FlexiSpy, you can monitor your ex's Facebook activities remotely without getting caught.
Using FlexiSpy and other spy programs recommended in this article is the best way to hijack your ex's Facebook account. They include capabilities that allow you to track a person's Facebook activity and take control of their accounts at any time. Spy applications handle all the work for you by keeping track of their activities on the target phone through software integrations and discrete operations. After registering on the website, you'll receive a personalized dashboard from which you may remotely monitor your ex's Facebook activities. FlexiSpy also has a keylogger with which you can see the password used to secure the device if there is any.
How to monitor someone's Facebook account without being caught
Do you wish to gain access to your kids' Facebook accounts secretly? If you answered yes, mSpy is an effective spy app that you can use. It is one of the most successful apps for beginners and toddlers to gain access to the target Facebook account. It's a completely legal app that lets you access sent, received, and deleted Facebook messages, as well as Facebook media assets like photographs, videos, and friend requests, as well as track other Facebook messenger activity like calls and call logs and erase messages with flag words. To use this app, you must first purchase a membership plan on 
the official website, then download the program, install it on the target device, and begin hacking.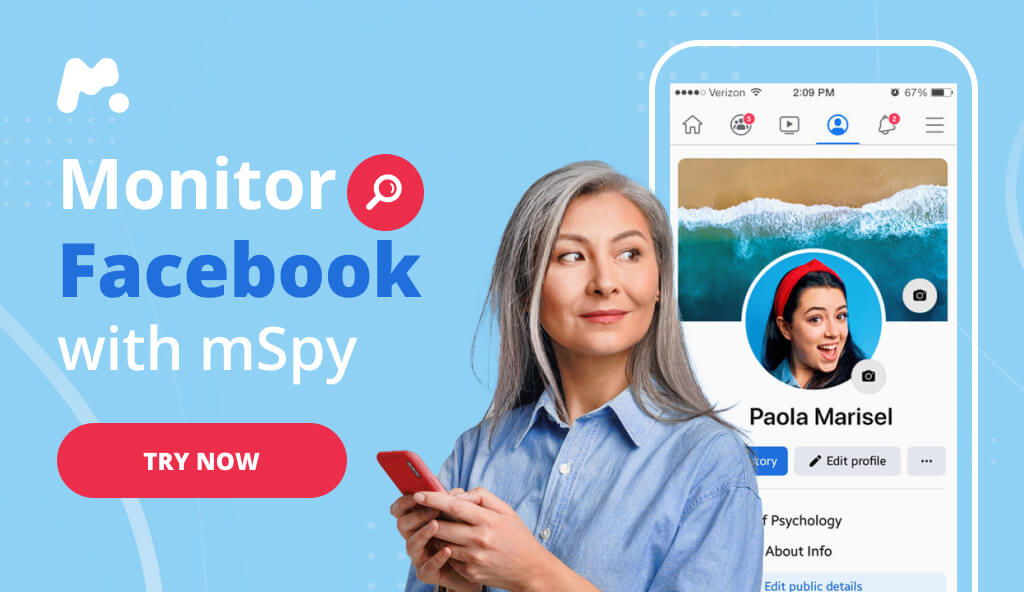 How to hack my girlfriend's Facebook account
To spy on and hack a Facebook, uMobix is another spy app that provides the best and most powerful features. It will enable you to read and preserve all sent and received Facebook messages; view all Facebook contacts, including dates and timestamps; search messages for keywords; check all information on your protected uMobix portal, and obtain screenshots of all Facebook actions. It's simple to set up and utilize the Umobix surveillance app. Purchase a license, download, and install the program on the target device by going to the official uMobix website. On the target device, it will camouflage itself and operate in stealth mode; it will deliver all information once it is installed.
How to read someone's Facebook messages on a passworded device
What if your partner or child uses a password to secure his or her phone so that no one else can access the device?
Key logging is a feature of spy apps that you can use.
Keylogging is a software program that records all of a computer's real-time actions. It also records every keystrokes made on the target device, allowing it to track passwords used to log into accounts and use them to break into Facebook accounts without the user's knowledge. This implies you can hijack a Facebook account or password without having to change it. You'll be able to see what data and information are being copied, pasted, or transferred as well. Because the keylogging software acts in a stealth mode, the target will not be aware of what is going on. To get started, simply install the appropriate keylogging software on your computer. Some espionage applications, such as FlexiSpy, uMobix, and mSpy, provide keylogging capabilities.
How to hack my husband's Facebook
A simple way to hack your husband's Facebook account is to use the password recovery method. This method is entirely manual and does not necessitate the installation of any software. However, you'll need access to your husband's Facebook account's phone number and email address. To hack a Facebook account using a password recovery method, follow these simple steps:
Open the Facebook app on your phone.

At the Facebook sign-in screen, enter your husband's Facebook login information (phone number or email ID).

Still, on the sign-in screen, select "Forgot your password?" from the drop-down menu.

Click "This is my account" to confirm.

Choose between receiving the reset link via "phone call" or "email" from Facebook. For this step, you'll need physical access to the person's phone or email.

Enter the code you received from the recovery link. Then, you can use the code to change the account's password.
If you can guess the password correctly, the guessing approach is another simple manual method of hacking your husband/wife, boyfriend/girlfriend, or children's Facebook accounts. It's especially effective if your husband's password is usually weak or obvious. The following are some of the weakest passwords:
The year you were born
Your anniversary of a marriage or a partnership
His Birthday or that of the children
The anniversary of his parents' wedding
A pet's name, his name, your name, a best friend's name, a favorite movie, a favorite destination, siblings, parents' names, and so on.
How to hack my boyfriend's Facebook 
To hack a Facebook account over Wi-Fi, you'll need to download Faceniff, an android app that will give you access to all of the information on the target device, including the username and password for the target's social media accounts. You'll also need to make sure the target is on the same Wi-Fi network as you. Connect to the internet and start the Faceniff app after the download is complete. Then press the enter button after clicking the red button, which will turn red after the sniffer is turned on. You'll be presented with a list of accounts linked to the Wi-Fi network, from which you can select the account you want to hack. 
The Forgot Password Technique can also be used to break into a Facebook account.
Users can use Facebook's password reset option to change their passwords. You'll need access to their email to do this. To put it another way, you must first hack their email before you can hijack their Facebook Messenger account. I know your first thought is, "How can I hack their email?" You'll need a phishing app for this. You'll also need to create an analogous email service log-in page. Let's imagine you want to hack the target's Gmail account. All you have to do is download a Gmail phishing program and then develop a Gmail login page that looks exactly like the real thing. The target will then be sent a link to the same Gmail log-in page. You'll be able to access their email if you can persuade them to click the link and log in. Then go to Facebook, select lost password, and type in the target's Gmail address. You will receive an email with a link that will allow you to alter the person's password and gain access to his or her Facebook Messenger.
Password Guessing or Social Engineering
The psychological manipulation of people into completing acts of exposing sensitive information is known as social engineering. So you can trick people into disclosing sensitive information, which you can then use to steal their Facebook Messenger account. It's also possible to guess people's passwords.
One of the many functions offered by this software is access to Facebook and its instant Messenger service. Even though there are numerous such apps, just a few provide decent value for money. MSpy and Flexispy stand out among the various apps in terms of user experience and reliability. You can also take a look at our list of the best cell phone spying applications. 
The psychological manipulation of people into completing acts of exposing sensitive information is known as social engineering. So you can trick people into disclosing sensitive information, which you can then use to steal their Facebook Messenger account. It's also possible to guess people's passwords. The majority of people use passwords that are easy to guess. It's not uncommon for people to use their children's names or significant dates as passwords.
Comments
comments