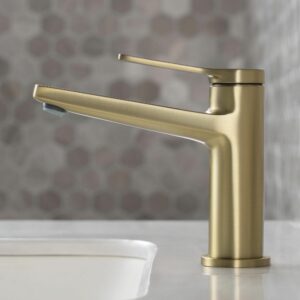 The whole house generally follows a décor theme to tie all its nooks and corners together, creating a sense of uniformity. But that doesn't interfere with their individuality. Each space caters to a specific purpose, which ultimately reflects on their style too. Plus, multiple other factors influence their personality, such as who lives or uses that corner and how. When you decorate your new home, make sure to focus on each section while keeping your choices in mind and the primary function of that area. It will be easier to conceive every part in its best shape and form for your needs. Here are some cues to help you get started. These details can come in handy with the selection of materials, accents, and accessories. 
The ultimate retreat – the bedroom
You spend a large chunk of time in this cocoon. That's why you have to carve it more carefully, making it the perfect restful place. When you talk about rest and comfort, bedroom furniture becomes the natural priority. Don't be reluctant to spend on the bed, mattress, pillow, and other bedding materials. Unless these are top-notch quality, you cannot expect to ensure sound sleep and peace of mind. You can cut corners in other matters if you wish to save a few dollars.
Another critical aspect is the choice of the wall color. Light wall paint can be suitable for early risers and a darker tone for late risers. Similarly, lighting can enhance the mood and ambiance for sleeping, resting, relaxing, reading, etc. You can also consider photo print canvas for the personalised touch to your bedroom. So, it can be the other essential consideration. However, all these things should align well with the room size. If it is a small bedroom, you will want to prioritize functionality over aesthetics.
The restorer of privacy and freshness – the bathroom
Most people desire to turn their master bath into a luxurious spa. Do you want to give it the same touch? In that case, it would mainly embrace a soft and sophisticated vibe. Every element in this space should convey the same energy, regardless of the sink, lighting, tile, cabinet, mirror, and accessories. You have to emphasize this even when considering the features of a bath faucet. With large bathrooms, you don't have to think much. But the smaller size can be a challenge. So, whether it is a remodeling project or new construction, it will be better to involve a trusted contractor from the beginning. They can recommend the best type of vanity, color, and other materials for this corner.
The symbol of hearth and home – the kitchen
Kitchen renovation can be an expensive undertaking. Hence, being careful with its planning and execution is critical. Suppose your budget doesn't allow elaborate changes in this space. In that case, you can lean on more affordable facelifting techniques, such as deep cleaning, replacing old lights and hardware, bringing new accessories, using Annie Sloan chalk paint etc. Even getting rid of a tired-looking sink and faucet can be rewarding in reviving your kitchen's overall feel. 
One thing that can hugely benefit you is your flexible design and decoration approach with this section. Ascertain what you can spend to understand what to do and what to avoid. 
The haven of entertainment – the living room  
Whether you greet guests, study, socialize, or play, the living room remains your go-to center of every activity. You can prepare it for a formal or light moment in a snap. Most modern houses feature living spaces close to the kitchen and dining hall. In the living room décor, you can include a focal point, especially in the seating corner. You can extend its effect by choosing lighting, textures, and other pieces of art and accessories. 
The site to satiate – the dining room
In this corner, the main feature is your dining table. That's why its design and positioning require proper attention. You can elevate its charm by combining the right furnishings, even with a smaller nook in the house. Invest in comfortable and stylish chairs and lighting as per the theme. If you frequently indulge in elaborate meals, you would prefer a luxurious backdrop. You can go with casual energy if your lunch and dinner consist of a light, hearty spread. Since all the components help replicate an ambiance, your selection can be the key influencer. So be careful about flatware and drinkware too.
The impression-maker – the foyer
Since the entrance hall connects people to the main section of the house, make sure it imparts all the right energy. It sets the expectations about the rest of the dwelling. So your emphasis can be on its décor arrangement. But don't let that dominate your choices as it can hamper its practical implication. Focus on getting suitable storage, flooring, and fixture materials. 
The area full of loving and tender energy – the kid's room 
Generally, there is a tendency to design it after a girl or boy theme based on who will live there. But modern parents are opting for gender-neutral choices. It is up to you to choose its elements as per your desire. Since it is a kid's corner, you can make it colorful. Still, the combination should evoke a feeling of comfort and peace. Experts believe that children tend to be high on energy. If you add too bold colors, they might struggle to rest. Hence, maintaining a fair balance is crucial. At the same time, factors like safety and security should underlie your choices. In this context, a nursery tends to have its design demands. So, please don't mix it with the kid's room.
As you notice, every corner of the house has a goal to meet. You can follow that along with your personal preferences to get the best design and décor outcome. Budget is a critical part of the entire process. So first try to estimate what you can spend. The next thing will be the decision about the overall décor. After this, you can set the tone for every nook and corner. All this will enable you to build a dream house of comfort and functionality within your financial resources.  
Comments
comments