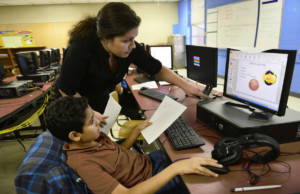 Countless students often ask themselves how to stay motivated to do homework. It's safe to say that a lack of motivation is a huge problem. It's almost impossible for students to try their best and write an essay or research their college assignment when they have no enthusiasm to do so. 
When you don't have the will to do anything, that's when your grades start to drop. Don't worry; you are not alone. In fact, statistics show that 40% of students have no motivation to do school work, let alone try to achieve better scores.
5 Strategies on How to Stay Motivated to Do Homework
This lack of attentiveness and boredom has a major impact on the student's ability to get higher achievements. That's why it's vital to have the right strategy in play to always find the motivation to finish college; here is how.
1.
Recalibrate Your Learning Timetable
If you want to know how to motivate yourself to do homework, the first thing you need to consider is your willpower. Yes, your willpower has a limit, and once you've reached that limit, it's very hard to keep studying. 
Writing a college paper will take a lot from you. So, what you want to do is rework your learning timetable.
Mark the times when you have the most energy to get something done. If you are a morning person, make sure to finish those papers before everyone else is up. Or if you work best at night, plan your study sessions then. That way, you can use your brain when it's at full capacity.
2.
Brush Up Your Learning Techniques
Countless students have no clue how to stay motivated to do homework. Well, the thing is, not everyone can study the same way. On various occasions, you have to rely on different learning styles to learn different topics and materials.
If you remember information best after taking notes, then use this technique. But, if you need to write an essay to remember all you've learned, then you can do that too. Make sure to try every learning technique to find out what suits you best. If you like a mix of more, you can always brush up your learning styles later.
3.
Seek Inspiration Elsewhere
Globalization is a crucial concept student need to understand, particularly those looking to get in various industries that work with promoting products worldwide. 
This is something that can be achieved by exchanging valuable knowledge with other institutions, talking with people, checking out essay examples that cover the topic, and more. That's why it's vital to participate in college activities or travel abroad. If you want to read any work on globalization, you might want to check out StudyMoose. Reading multiple globalization essay topics might give you the motivation you need. Besides, once you start to meet more people and learn more about this concept, you will want to stand out. So, if you want to know how to stay motivated to do homework, this is something you might want to consider.
4.
Focus on Creating a Positive Atmosphere
College is like a community. You will most likely share an apartment with roommates and meet with professors and tutors on a daily basis. So, if you want to know how to motivate yourself to write any college assignment or project samples, it's crucial that you create a positive atmosphere.
Learn to respect and like your professors. Try to be more accepting and comfortable with other students too. If you share a positive attitude, all the classes will be easier to bear. Once you have that in place, you will be a lot more motivated to get the research and writing done.
5.
Make Yourself an Offer and Treat Yourself to Something Nice
Checking out different assignment topics and examples are extremely draining. You will be studying every single day to keep up with your learning timetable. But, if you want the motivation to finish college, then you must give yourself a treat.
All the hard work must pay off; otherwise, you will not feel any excitement when you've achieved something nice. So, the next time you get a good grade on your paper, it's a good idea to get a nice dinner, play some video games, enjoy some chocolate, or anything that makes you happy.
Conclusion
Finding the motivation to study is not as easy as it seems. But, with the right game plan, you will be ready to take on any college activity. As long as you find refreshing strategies, you will always be one step ahead of all the projects and homework you need to complete.
Comments
comments