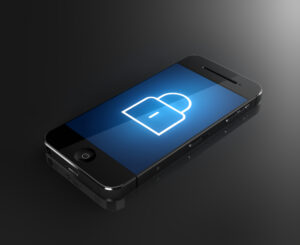 In the digital age, protecting your data and privacy is more important than ever. Recent studies have shown that 28% of smartphone owners do not use a screen lock or other security features to access their phones, leaving them vulnerable to cybercriminals. With the right phone, however, you can ensure that your data is secure and encrypted. This article will discuss the benefits of an encrypted phone, the most secure phones available, and how to choose the best one for your needs. We will also provide statistics on the number of people who need to take steps to secure their devices.
Look for a phone that has physical security features like a fingerprint sensor or iris scanner
With so many smartphone options on the market, it can take time to decide which is correct. Some of the most important considerations are security features. Today, phones have come a long way in protecting your data and personal information. If you're looking for an added layer of security, look for a phone with physical security features such as a fingerprint sensor or iris scanner. Not only can these features help keep your data safe from unauthorized access, but they can also make unlocking and logging into apps much faster and more convenient! Imagine not having to remember passwords ever again! Investing in a phone with physical security features will give you peace of mind as you go about your day.
Make sure the phone uses encryption for all data storage and communication
Encryption is an essential factor in maintaining the safety and security of your phone's data. Encrypting all data storage and communication on your phone ensures that any sent or stored information is locked up tight. This gives you peace of mind that no one else can access your personal information without your permission. Additionally, encryption keeps hackers from accessing private messages and other sensitive files. Keeping your phone encrypted with secure coding protocols helps secure any exchange or data storage for a safe mobile experience.
Avoid phones that come with pre-installed bloatware or carrier apps
If you want to get the best out of your phone, avoid phones that come with pre-installed bloatware or carrier apps. Bloatware and carrier apps are generally filled with ads, trackers, and other code that slow down your phone's performance. Not only will they waste storage space, but they will also decrease battery life and put user privacy at risk. Furthermore, these unnecessary apps bog down a phone's memory and can cause laggy performance when completing simple tasks like pulling up an app or loading a website. In this day and age, when state-of-the-art technology is constantly improving, there's no reason to have to put up with a slow or compromised device – so be smart and look at secure mobile phones that don't have bloatware or carrier apps.
Research the company's privacy policy to see how they protect your data
If you've been considering using a particular company's services, it is essential to research their data protection approach. All companies handle data differently, and understanding how your information is managed can be invaluable in building trust. It is important to note that if a company isn't open and transparent about its rights over your data, this could be a significant red flag. Unscrupulous companies may not have adequate safeguards, while well-reputed organizations will likely have the latest security protocols. Familiarizing yourself with a company's privacy policy will ensure your data is secured and protected from unauthorized use.
Choose a phone that runs on an open-source operating system like Android or Ubuntu Touch
Choosing a phone that runs on an open-source operating system is an increasingly popular choice for those looking to stay connected without investing their data or trust in large companies. Android and Ubuntu Touch offer users two completely different ways of utilizing their phones, offering a wide range of features that won't be found on proprietary systems. Whether you're looking for customization options to make your phone unique or want the assurance that everything you do on your device is secure, an open-source operating system can fit the bill.
Picking out a new smartphone can be a daunting task, but if you keep these five tips in mind, you'll be sure to find a phone that's both secure and private. With so many options on the market, it's important to research a phone that fits all your needs. Do you have any other tips for choosing a secure and private smartphone? Share them with us in the comments below!
Comments
comments