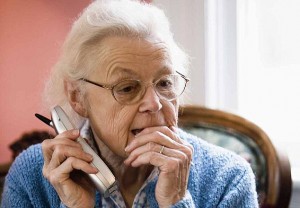 If you've become the victim of identity theft, you should review your credit report for fraudulent activity and inform your card issuer as well as the respective authorities. Do not bide your time because every second counts. The main credit bureaus nationwide each provide a free credit report.  
Identity theft is on the rise, and neglecting the issue poses not insignificant threats to your financial status. CheckPeople can help you establish whether you've been the victim of identity fraud. 
According to this 2018 identity fraud study, just under 7% of U.S. adults fell victim to this type of theft in 2017. There were almost a million fewer victims one year earlier. 
Cybercriminals' theft tactics are getting more sophisticated by the minute. Their schemes are becoming more complicated and harder to detect, making identity theft more challenging to prevent. It seems people should start taking identity theft more seriously. Here are some ways to fight back. 
Review Your Credit Report
Scan your report for unfamiliar transactions. Members of Experian CreditWorks or Experian IdentityWorks can view their accounts easily and make any inquiries by phone or online. The other credit bureaus offer similar services. 
Place a Fraud Alert 
Your credit report needs a 90-day alert added to it. If you contact TransUnion, they'll share the alert with Experian and Equifax and vice versa. This will prompt any creditors or lenders to get in touch with you before opening any additional accounts in your name, effectively preventing scammers from applying for loans or credit cards "on your behalf." In some cases, it might be necessary to opt for a credit freeze. 
Contact the Watchdog Responsible 
This is the Federal Trade Commission. To report identity theft, file a report at IdentityTheft.org, the FTC's dedicated identity theft website. The Commission will direct you to the best recovery resources, walk you through your report, and help you create a customized identity theft response plan to help you recover more quickly. 
This report makes it possible for you to prove you've suffered from identity theft by documenting it. It will also enable an extension of the alert by seven years. If you need to give anyone else proof of this theft or file a police report, it will help with that as well. You will be issued an identity theft affidavit after filing an identity theft report with the FTC. 
Damage Control 
You need to assess the damage carefully. After any form of identity fraud, the victim must list any personal data. This includes social security numbers, email addresses, and credit card numbers where applicable. You should keep the list as a digital file or on paper for creditors assisting you in an identity theft investigation and for accurate recordkeeping for the benefit of police and other law enforcement representatives. 
Report the Fraud to any Relevant Federal and State Agencies 
The agency you will need to notify depends on the type of identity theft. For example, you need to report Social Security fraud not only to the Federal Trade Commission, but also to the Social Security Administration. Your state's DMV is to be contacted in cases of driver's license fraud. Passport fraud must be reported to the Passport Services Department and the U.S. State Department. You need to notify the U.S. Postal Inspection Service of mail theft and the IRS and FTC of tax fraud. 
Get in Touch with Financial Institutions and Creditors 
Let your bank and any existing lenders know if someone created a fraudulent account in your name. They will then be able to watch for any red flags signaling further cases of fraud. 
In the wake of a cybersecurity breach, review all your bank account documents. You need to keep doing so up to a few weeks after the event. It's a good idea to use a credit monitoring service. Inspect your bank statements to make sure there are no further attempts to access your credit information. 
Don't Underestimate Identity Theft 
An identity thief can use your personal data to apply for a loan in your name or to open a new credit account. This crime can wreak damage on your credit report, making it very difficult for you to get a loan or be approved for a credit card in the future. You may even be denied a job because of it. Reversing this damage can take months and cost tens of thousands of dollars. Fighting back is essential in order to protect your reputation. Having enough knowledge of privacy rights to deal with identity theft will also help you to know if you're entitled to data breach compensation.
Comments
comments