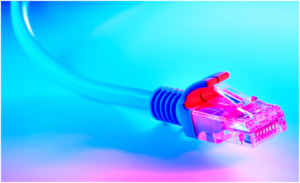 The stress of launching a new website includes that of having to come up with a good enough design. That would also mean that you have to make sure that you hire a designer that would work best for your ideas to come to life. With so many options out there, how then will you decide on which one to work with? 
Your website is what the public sees and it represents what your company is all about. The design of your website will determine that crucial first impression. It is what makes customers decide whether or not they would like to work with you. Therefore, it is very important to choose a web design agency that is able to help you reach out to your target audience and help you to achieve your business goals. Here are a few things to know about when it comes to picking a web design agency. When you're ready, you can start looking for nice design companies on Sortlist.
You are in charge
Remember that this is your business, meaning that you are the one with the most knowledge about your industry and what your business is striving for. Only you know what brand you are trying to portray and products are being sold. With this, you should be the one with at least a rough idea of how you would like to showcase all these on your website. There is no point in turning to a web design agency and asking them to direct you throughout the entire web design process. With that being said, if the agency refuses to take heed to your directions, then it would be best to find another one. The designer is there to help you bring your ideas to life, not start a project of their own. 
They will have suggestions
Despite the fact that we have said that you are the one in charge of the idea planning, you should also have an open mind. These designers are sure to have some ideas on how to better develop and improve your ideas that would potentially help your website draw even more attention. These people have the knowledge in design, so in that area, you have to be able to understand or negotiate with them in order to get the best out of it. It would be great to have designers who are passionate and able to suggest exciting new ideas.
They know responsive design
This is one of the best ways to design a website in this day and age. If the agency is not well-versed in this area or is able to suggest a better separate mobile website, then find another agency. As the usage of mobile phones and tablets rise, ensuring that your website can be accessed through all these devices would be beneficial. 
Should have a Marketing Department
It is an immediate red light if the agency does not have a marketing department of its own. The agency should not only be great at creating exciting designs, it should also know how to best sell and market your website as well. Knowing that the agency you are working with has developers and marketers alongside their designers would put you to ease knowing that your project is in the right hands. 
Check out their portfolio 
Before you pick an agency, be sure to check in on their portfolios to see the various live websites that they have helped to design. Looking at mere screenshots is insufficient. Be sure to visit the websites that they have created and see how they function. If you do not like what you see, then it is a sign that they will not be able to provide you with what you need either. 
The agency designs with CMS in mind
All websites require a content management system. If there isn't one available to you, it would mean that you would have to go through the trouble of ringing up your developer every other day to ask him to help update your website. People have moved on from HTML websites and make sure that the agency that you are working with knows about the best content management systems out there. For example, WordPress or Magento. 
Worked with more than one industry
To work with an agency that has dabbled with different industries would suggest that they have a lot of different ideas in mind. If you choose one that is only fixated on a certain industry, it is sure to mean that they have a template in hand and your website will not look very much different from the rest within the same industry. Your website should stand out, and that is what your web designer is supposed to help you do. 
They will be expensive
Your website is the face of your business. As such, no corners should be cut in the process of making it. This means that the website that you are creating is sure to cost you quite the sum of money. Creating a website must be seen as an investment. You would not want to pay a sum of money (that is still not cheap) and end up having a website that looks no different from the rest. We want a website that is unique and stands out in order to gain more traction from the public. A good website is sure to reap in return on investment in the future. 
Up to date with the modern design trends
Having a website with a design that was popular a long time back is not something you would like to have. Imagine the impression it would give to your potential customers, you could be perceived as a backward company incapable of providing them with the latest goods and services. Web designers should know about the latest trends. Customers are more likely to think of your website as credible when it has a modern design as it shows that you are aware of what is deemed as the 'in thing'. Parallax scrolling, flat design are some of the things a web design should be aware of. 
Finding the perfect web design agency to help develop your website is not an easy task. There are many things that you have to take into consideration. Think about which designer understands your idea more and check if they are capable of ensuring that your website will do well. 
Comments
comments