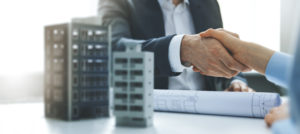 Starting or owning a business can be investment intensive. Every activity involved in the operation of businesses, like purchase of raw materials, hiring of employees, scaling-up of business, and maintenance of equipment requires extra money. This can be taken care of by business loans. It is considered to be a comprehensive opportunity to enable you to focus on the growth of your venture. 
You can meet your capital requirements from time-to-time with the help of business loans. However, it is imperative that you evaluate whether you are eligible to apply for a business loan or not. It becomes helpful as it saves you from making an uninformed decision. This gives you a clear picture whether or not your application form will be accepted. You can clear the eligibility criteria set by your financier solely based on your financial history, profile, credit score, business stability, and repayment history. 
Now that you have understood the importance of checking your business loans eligibility, it is important for you to know what the eligibility criteria are. Read on to know more about the same.
Business Loan Eligibility
Eligibility criteria set by financial institutions varies from one financier to another. Here's a list of criteria that you must fulfil in order to be eligible for applying for a business loan:
Here's a list of the business entities that are eligible for business loans:
Individuals

Ministry of Micro, Small, and Medium Enterprises

Sole Proprietorship

Partnership firms

Public and Private Ltd. Companies

Limited Liability Partnerships

Retailers

Traders

Manufacturers

Other business entities which are engaged only in manufacturing, trading, or services sectors.

Your age must be between 25 and 65 years.

Your enterprise must have shown a stable profitable record for at least the last two years. 

Your enterprise must have a turnover of at least Rs. 10 Lakhs.

You must have the possession of your Income tax returns for at least the last 1 year.

You must have a credit score of at least 750. 

You must be a citizen of India with no background of any default on any of your previous loans with any lending institution.

You must have ownership of an office, godown, shop, or a residence. 

You must have had a business experience of at least 1 year with the business location being the same.

Your business vintage must be of at least 1 year.
It is important that you take care of certain factors to enhance the probability of your eligibility for business loans. Read on to know more about how you can achieve the same.
Ways to Improve Your Business Loan Eligibility
Here are a few things you can do in order to improve your chances of being eligible to apply for business loans:
Submit Error-free Documents
Mission or fake documents increase the chances of the rejection of your loan application. Ensuring that you submit every document that has been listed during the submission process will enhance your banking experience and clear the chances of your application being selected.
Be Regular With Tax Payments
Tax history is one of the most important factors that can decide the fate of your loan application form. Any default with your tax payments can result in loan rejections. Hence, ensure that you make all your tax payments on time.
Lending financial institutions consider the progress of an enterprise before giving them a business loan. They trust the ones that are doing well and have an upward graph in terms of profitability. If your business suffers losses, it is more likely that the financier might reject your loan application form. Hence, if you have an unstable business record, you must seek a secured loan.
Future Prospects of Your Finances
Stable and profit generation businesses have a higher chance of receiving business loans. If your business' industry is volatile, the probability of the approval of loan will be lesser, while the interest rate will be higher.
There are several financial institutions that have a business loan calculator. You can compare various factors aligning them to your financial goals and choose your lending partner. Post this, you can open their online business loan eligibility calculators in order to estimate whether you will be accepted or not. This will enable you to gauge your eligibility better and you can take the necessary steps to improve your selection probability.
Comments
comments