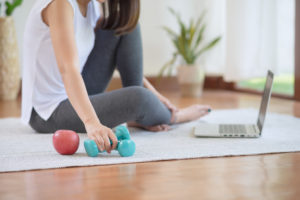 What is the meaning of life? If you start asking people, you'll get many different answers. Is it to become famous or make a lot of money? Some people spend their lives in pursuit of power. And some people passionately want a life that is devoted to helping others. If this sounds like you, how can you make this happen? There are actually many different avenues you can take to improve life for other people.
Money
When you think about someone who has a lot of money, your first thought might not be altruism, but in fact, this is actually a powerful way you can make a difference in many people's lives. If you have a lot of money, you can set up foundations, donate to charity or support people in other ways. You may not have considered pursuing a big fortune as the first step to making the world a better place, but it is possible. You may want to consult with a team, including an attorney and a financial planner, to figure out the best way to use your money to help people.
Your Career
Throwing money at problems is certainly one way to solve them, but some people want to be more hands-on in what they do. You can also pursue a career that is all about helping others. This can take many different forms. You could seek a career in health care, or you could work in the legal field helping low-income clients. You might become a teacher, or maybe you want to go into politics, fighting for the changes that you believe are right. If you're looking at making a career change so that you can help others, you may need to return to college and get a degree. You can apply for grants and loans to help cover tuition and other expenses, and you can look to getting matched to Going Merry scholarships for college that are applicable in your situation.
Volunteering
You'll never be rich, and you like to have the kind of job that you can leave behind at the end of the day, but you still want to help people. There are many, many volunteer jobs that you can do, and there is truly something for everyone out there whether you want to stuff envelopes, knock on people's doors, and talk to them about issues that matter to you, build houses, teach English, and much more. There are sites online that can match you with volunteer opportunities in your area, or you can simply call an organization that you care about and ask them what kind of help they need. Down the line you might even build a successful career from these efforts, you never know.
Fundraising
Organizations have professional fundraisers, but you can also fundraise on their behalf. This is an option that has become much easier as the internet has grown. A great way to raise the profile of an organization and encourage donations is to engage in some kind of challenge, such as running a marathon. In fact, these types of events often partner with nonprofits and make it even easier to increase awareness and take donations. There are many other ways to create fundraisers as well, such as running an event or holding a raffle.
Comments
comments