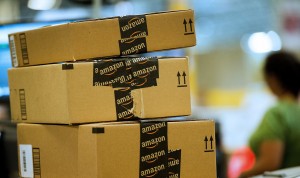 Even as e-commerce continues to grow, most sellers will have times when their sales drop. The sales cycle is very well understood in the U.S. Peaks in the holiday shopping season, for example, are nearly always followed by a wintertime of lower sales. That doesn't make running your Amazon business any easier to manage, though.
A second factor that tends to start making things worse are returns. Even the most well-intentioned buyer may have a few returns to make during that slowed time. That adds up the costs and becomes frustrating for many businesses. Returns that follow with refund and replacements only complicate the process that much more.
F
What can you do right now to turn the corner if your sales are lower than expected? Here are a few strategies to boost sales.
Reprice Your Products So They Sell
At the end of the day, price is a big component of any buyer's purchase decision. Repricing allows you to boost sales when you need them the most. However, it's critical to be able to do this in an automated fashion because prices on the site change rapidly. An automated repricing tool, for example, can help boost your sales while keeping your business highly competitive.
Work on Organic Ranking
Now is also the time to focus on organic ranking improvements. In January, for example, you need to change up your ranking strategy to move away from what you used during the holidays. Now, focus on what's next – such as Valentine's Day or even Easter. Look for other ways to boost your organic ranking.
One option is to find keyword-targeted URLs to include. You can do this by looking up ASINs using a keyword finder tool. Then, list the ranking keywords and the competitors using them. You can then include these – in your own combination – to improve your product's visibility.
Improving Your Advertising Strategy
It is possible to improve your Amazon sales outside of the platform. This takes a bit of creativity but with a few well-placed links, it is possible to improve your Amazon sales using outside strategies. For example, you can drop a few links in a social media post or other networking platforms. Some companies find success when using Instagram to create a video, for example, that helps share links directly to your products. You can also use this type of advertising to provide specific promo codes to your followers.
A simple way to do this is through an affiliate program. If you join an affiliate program, it will let you promote the company's products. This is a good way for you to get spread the word but also make a little extra cash from doing so.
Another strategy is using influencers. It is important to choose the right person – you can choose someone that has signed up through the Amazon Influencer Program that matches your brand, values, and style. 
Optimize Your Amazon PPC Advertising Campaigns
It is always important to put at least some of your focus on updating and optimizing your current Amazon PPC advertising campaigns. You probably know of the three options when creating ads – Sponsored Products and Sponsored Brands.
To use Sponsored Products or Sponsored Brands, you will need to set up a PPC campaign. If you do not have one, do not let that stop you. You can always use an Amazon marketing agency like the one at Nuanced Media, https://nuancedmedia.com/amazon-marketing-agency/ ,  for a bit of help in creating one. Sponsored Products are a good tool for boosting your sales significantly. They are available to third-party sellers. It is critical to establish them properly to get this type of benefit.
Now is a good time to create a campaign that is comprehensive. Start by developing a campaign calendar. It allows you to align everything together including your social media platform. You don't want to have your campaign to run out of budget before a high volume sales day, either.
Think About FBA 
Not every seller on Amazon has the ability to pump enough money into keyword ranking or price on the site. That's understandable. One way to take a closer look at your options then is with Fulfillment By Amazon or FBA. If you are a seller who wants to streamline the fulfillment process, you may also benefit from this. In short, moving to FBA allows you to free up your time and resources to focus on your sales and marketing channels instead. However, the Amazon FBA process can be confusing, so you may want to look into an Amazon prep service to handle it for you.
It can be helpful to use a tool to help you check out the profit margins across all areas. This can give you more information about the specific profits you can expect for fulfillment and markets based on what your products are.
Don't Overlook the Importance of Reaching Out
Finally, now is a good time to ask for those reviews from your buyers. It is a good time to work on boosting your feedback on the site and sending out emails to the customers who have already purchased from you, hoping to draw them back in with a special offer or discount. Seek out new opportunities to get reviews – even those off of Amazon – so you can improve your customer service as well.
Are you ready to sell? You don't have to manage this process on your own. Our team at Nuanced Media offers the tools and resources to help you. Check out how our Amazon marketing agency does it at amazon agency.
Comments
comments