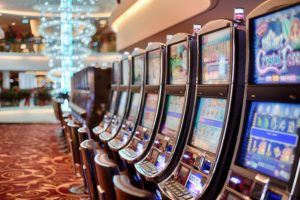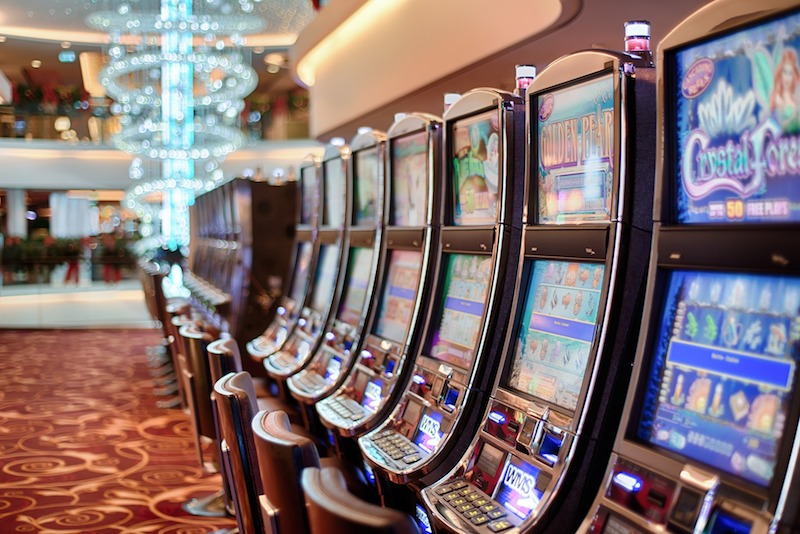 People take advantage of the entertainment from YouTube videos, social media platforms, and online games that include gambling or sports betting. As a result, the gambling market has started to rise again in 2021, with a market size of 230.86 in US dollars. So, there's a signal that for the next coming years, as the pandemic eases, new career paths will open, especially for the job of a casino dealer.
So, who is a casino dealer? Casino dealers are the masters of the game. The word "master" means that they have undergone beating the odds and setting the vibe of casino games to captivate a huge number of gamblers.
It's easy to call them the experts in terms of casino setups, but the truth is, it's not simple to become a casino dealer. So, if you're the person who wants a shift in your career, this position could be a good head start to your liking. And there are a lot of lessons and tricks to learn to become one.
Casino gambling is a challenging task. It requires interest to learn. Although the applicant doesn't need to have long years of experience, what matters is the willingness to learn, and here's how.
Participate in Training Programs or Dealer Schools
It takes full concentration, accuracy, speed, and confidence to become a casino dealer. There's a need to attend vocational courses or undergo on-the-job training from accredited dealer schools. But, if anybody finds this requirement too sunken, then it'll be chaos stepping into a career that is totally alien to you.
There are courses that give adequate training and solid ground on how to play casino games as well. Instructors let you play poker, roulette, blackjack, baccarat, etc., to discover strategies for you to learn and apply. And they will guide you through the standards from the perspectives of casino operators and clients.
This opportunity makes you feel like you're already at a game table, arranging chips and preparing cards with no head down. After 2 to 3 months of training, a certificate is awarded by the school as a testament to one's competency.
Here's a list where you can enroll for a gaming-hospitality and dealer course:
The University of Nevada at Las Vegas

Boston University

University of Macau

Plato Education Services: Casino Staff Training Center

UNLV Boyd School of Law

Cerus Casino Academy
Be a Math Wizard
Always be ready with math moments on bet sizes. And yes, casino games require a skilled mathematician because of the complexity of the rules.
It's not always about the games themselves and how they are played. One must know how to calculate the probabilities of either winning or losing and what type of card does the opponent is holding. But it doesn't stop on computations. Casino dealers memorize every count and amount at the same time from different tables. And doing this every day at training will help sharpen one's mathematic skills.
Get Licensed
The gambling industry is also strict with licensing not only for the land-based and online casino operators but also on employees like casino dealers. There are requirements to provide depending on the state you're living. So, it's best to know and comprehend rules and regulations on licensing.
Aside from having the proof of eligibility to be a dealer in a gambling den, you need to let the officials in charge for the background check, proof of identity and settle some licensing fees required by your state or government.
Flexible Working Skills
Multi-tasking involves speedy calculations, execution of rules, mechanical skills, and outstanding customer service. These factors are seen from other careers that are also applicable to being a casino dealer.
Having enough knowledge of the rules of the casino and the games will develop the integrity of the business. That's why you should pay attention to classes to learn shortcuts and secrets that conceive pros and successful casino gamblers.
Aspiring casino dealers should watch out for interpersonal communication because this is also one of the best attributes to maintain the ambiance of a casino game. It's crucial working in casinos because gamblers are involved with a concentration on how the game will turn out whether they bluff or not. Always take note of the small details to avoid getting involved with business issues.
As an example, some gamblers will tend to say words that will trigger their opponent's focus until such time they'd get annoyed with each other. So, what are you going to do next?
Get the Job
After getting licensed and learning tips and tricks that will create a lucrative career path in the gambling industry, it's time to get the job. Apply online or visit casino houses and be the best version of yourself. There is no harm in trying a casino dealer position because opportunities can come from anywhere!
Comments
comments