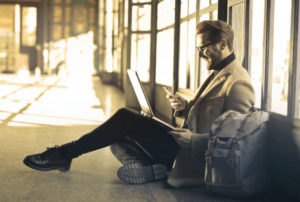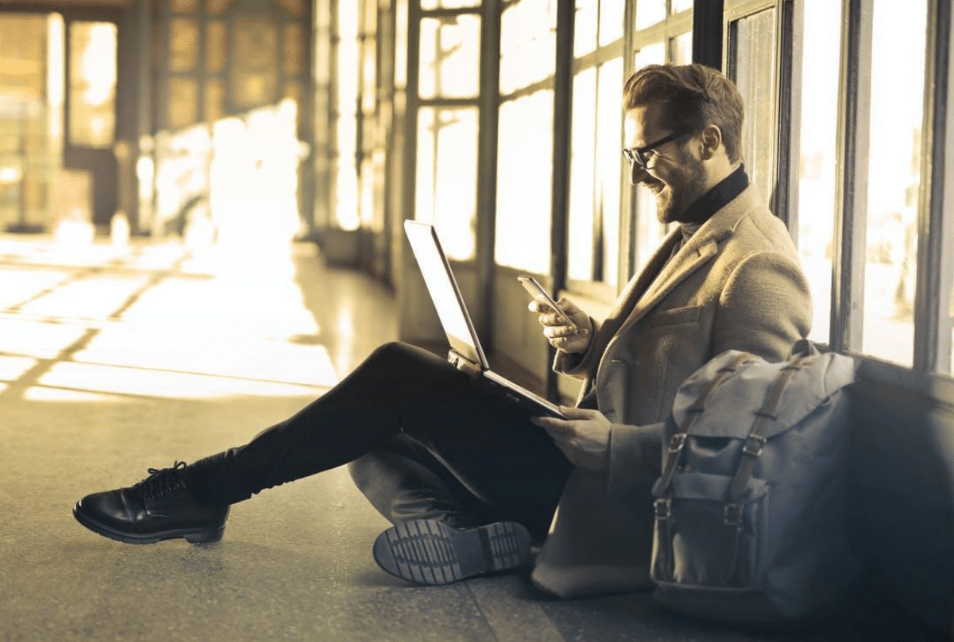 Working in the gig economy provides more flexibility and a better quality of life for many people. In fact, as a recent study found, 34% of Americans have side income from temporary or freelance work. That implies that one in three adults work at least two jobs. That's great news for job hunters who have flexible work schedules and a desire to create a more flexible work situation.
A reputable online staffing platform that helps job seekers find part-time flexible jobs, is Upshift. It connects people who have flexible schedules with companies that are looking to expand their workforce. There's the flexibility of choosing when and where to work.
Not everyone knows how to get started and even the most qualified candidate may encounter difficulties. Therefore, here's what job seekers need to know about Upshift, including who qualifies, how the company hires, and other processes.
Who Qualifies for Part-Time Hires?
Flexible staffing is open to all job seekers, regardless of age, gender, background, and education. From students to stay-at-home moms and even retirees, anyone who can commit can work a flexible part-time job with Upshift.
For those looking for flexible part-time jobs that can be done remotely, online cleaning jobs may be an option to consider. With the rise of online marketplaces for services, such as Homeaglow, there is a growing demand for cleaners who can provide their services online.
It's not uncommon to find a part-time job at a company where people work remotely from their homes. For those who enjoy working in their pyjamas and are okay with getting in touch with clients over instant messengers or other online communication platforms, Upshift is likely a good fit.
How to Find Part-Time Work
Tapping into the employment market is a straight-forward process, depending on the platform being used. To get started:
Create an Account and Undergo a Personality Test
To submit a candidate profile, job seekers need to create an account and complete the online application form. Once the application has been completed, the company runs a personality test. The assessment, which takes less than 12 minutes, helps the company evaluate core qualities like:
Judgment

Motivation

Interpersonal skills 
The assessment isn't a "fail" or "pass" criterion. It is there to make sure that the company is bringing on people who have the right work ethic, professional attitude, and skills. Once the personality test has been completed, job seekers are notified about their application status.
Undergo Onboarding at the Physical Office
The orientation focuses on how the company does business, which tools employees can use, and how they can make the best of the job. A valid ID is required, along with complete employment and tax documents. Candidates are verified electronically, which takes at most 45 minutes.
Find Available Jobs on the Platform
All information regarding part-time job offers is available on the Upshift application dashboard. Various companies are hiring in various fields. Included in the occupation type are full-time, part-time, or seasonal jobs. Anyone with the necessary qualifications can apply. Upshifters only need to select the position they are interested in.
Scale Up Skills and Experience
Being on the Upshift platform provides the opportunity to build a strong portfolio, gain relevant experience, and expand professional relationships. With the platform having a job success rate of 95.6%, Upshifters can boost profiles and resumes through positive feedback and ratings from satisfied employers. This approach helps job seekers get hired faster at other companies and increase their chances of getting a raise.
How Online Staffing Platforms Benefit Part-Time Employees
When people decide to work in the gig economy, it means they are more flexible in terms of time, and even in location. A work-life balance is essential for anyone, and that's the benefit of working part-time. The problem is that some job seekers don't have access to online staffing platforms. Also, the job market is highly competitive, and a lack of experience can prevent people from getting hired.
A platform for short-term jobs, such as Upshift, provides candidates with the opportunity to develop skills and gain experience through on-demand employment opportunities. Other benefits include:
Stress Reduction and Enhanced Wellbeing
The job flexibility that working in the gig economy provides is what leads to better health and happiness in a person's life. Job seekers choose the hours they want to work and can decide whether they are willing to put in extra hours in case the workload is extra heavy.
Not everyone is happy with the nine to five, Monday-to-Friday working hours, that come with traditional jobs. In fact, 80% of employees would prefer flexible jobs that give them more control over their lives. This concern is what Upshift addresses.
A better quality of life via the platform implies being able to spend time with family and friends, while also staying on schedule and accomplishing professional goals. The result is better mental and physical health.
More Earnings, More Savings
Ever thought about how to pay down credit card debt, save more money, or even get some of the beautiful things of life? Having a part-time job erase such worries as it serves as a means to increase one's income. Also, not having to drive or pay for a monthly metro pass means that the fewer daily commutes will be an extra boost in the bank.
Access to More and Better Job Opportunities
Traditional employment opportunities may not always be in the best interest of the job seeker. It may mean working at a place that isn't fulfilling, doesn't match skill sets, or is too far away. However, with an online staffing platform like Upshift, job seekers can expand their network.
Such skilled professionals can meet people who they might not have encountered had they not been on the platform. They can even gain new skills and acquire new perspectives, all of which can be helpful when looking for a full-time position or moving to a new position.
The Bottom Line
The job marketplace is rapidly evolving. A growing number of people are working on a part-time basis and taking advantage of the opportunities presented by a company like Upshift. The online staffing platform helps people find part-time jobs with flexible schedules that are not only beneficial to them but also to hiring companies.
Comments
comments