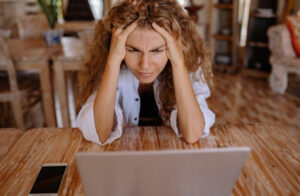 Sexual assault is one of the most talked-about crimes in the modern world, with previously oppressed and subjugated groups now feeling empowered to speak out about their experiences.
It's also an emotive and divisive subject; one that's actually quite difficult to analyze because it is believed that many incidents of sexual assault go unreported.
So what does the current data tell us about sexual assault, who is most at risk, and what can those accused of it do to defend themselves?
The damning statistics
The latest research shows that 81 per cent of women have encountered either sexual assault or harassment at some point during their lifetimes.
43 per cent of men have experienced similar issues, so there is a clear gender divide where this category of crime is concerned.
A fifth of women were victims of rape, whether attempted or completed, and just under 25 per cent of men have been subjected to sexual violence involving physical contact in the past.
So in terms of frequency, sexual assault is one of the most common crimes around. If you are a woman, you are twice as likely to encounter it than a man, and it is predominantly younger women who are at risk of rape in particular.
What if you're unjustly accused of sexual assault?
One of the reasons that there's so much emotion attached to this category of crime is because of the potential for accusations to be damning and damaging to the accused, even if they are innocent.
This is where working with one of the experts at Marshall Criminal Defense is necessary if you're unjustly accused of a sex offense.
Likewise if you are the victim of sexual assault, getting a lawyer on-side sooner rather than later will give you the best chance of achieving justice.
A further breakdown of the data
There are other studies into sexual assault in different contexts which go beyond merely separating people according to gender.
For example, stats show that almost 19,000 people serving in the military are exposed to unwanted sexual contact each year. Moreover, in excess of 80,000 prison inmates are similarly compromised against their will annually.
In addition, a little over half of the attacks or incidents take place inside the victim's place of residents, or very nearby.
The upshot is that the knock-on effect of sexual assault is felt throughout all communities, and impacts the lives of the victims and their support networks. It's very hard to imagine that this is not a problem that concerns all of us as a result.
An exploration of next steps
Victims of sexual assault are gradually being given the confidence and the support they need to speak up, rather than feeling unable to do so because of social pressures or the expectation that their allegations will be brushed aside.
This might be seen as a worry by those who fear being falsely accused of sexual assault. However in reality if there are more cases of this kind brought to light, then there will be a better precedent in place to process them fairly.
More importantly, new campaigns to raise awareness about the issue of sexual assault will hopefully lead to societal changes that will reduce the number of cases that occur in the first place.
Conclusion
The stats on sexual assault are undeniably depressing, but we all have the power in us to make positive change and push forward our culture to the point that such crimes are minimized, and when they do occur they are prosecuted appropriately.
Comments
comments