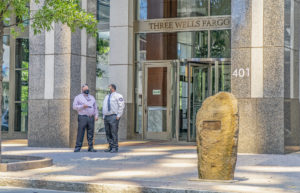 The business environment is looking bleak for small businesses. Top economists at business schools at Harvard and the University of Illinois are projecting 160,000 small businesses could be closed forever. In Charlotte, an estimated 18% of small businesses have shut down, never to reopen. For those that remain, the going promises to be challenging because of the prevailing financial hardships amongst customers. 
Small business owners must change tact to survive and recover from the slowdown. As they figure ways of cutting costs, small businesses must figure ways of keeping revenues flowing in. It means devising ways of attracting new customers while ringfencing old customers. How can small businesses in Charlotte recover from the slowdown and thrive? 
Rejuvenating the Old Base 
Marketers have a consensus that it costs 5x more to acquire a new customer than it costs to retain an existing one.  If you had closed down temporarily during the height of the COVID-19 pandemic, your customers might not be aware that you reopened.
Look at your email lists and shoot an email to each address to remind them you are open for business.  Get active on social media again, letting your followers and fans know that you are still in business.  It is advisable to get into an immediate sales pitch, but ask on their welfare as if they are valuable friends.
Empathize with Your Customers 
The pandemic has left many people feeling isolated. Any emotional connection is highly appreciated.  Brands that go out of their way to initiate contact with their customers build trust capital.  Take the time to know how your customers are faring and how your business can alleviate their problems. 
Empathizing involves making your customers feel your brand is honest and transparent. If a delivery gets delayed, take the time to explain the delay.  It would help if you also made amends for mistakes.  A discount on the next purchase or a free sample can soothe raw feelings. 
Rethink Promotion Channels 
Cash constraints demand that you cut costs across the board, even in marketing.   Some of the more costly tactics include product launches, galas, PR events, and cocktail meet-and-greets. These channels have low rates of returns. 
Think of promotion channels that resonate with your customers while affording your business lower costs. Social media analytics are good at providing these insights. Is Customer X a fan of Borgata online casino? Incentivize with a full month's internet connection voucher for flawless play. 
Leverage Digital Marketing 
Leveraging digital marketing can help your business reach a wider audience at low costs. Social media marketing is a handy tool for a small business. Facebook ads, for example, allow highly accurate targeting according to demographics, geographical location, hobbies, income, and marital status among other targeting options.  Investing a few hundred dollars in such highly targeted marketing has higher returns than conventional tactics such as PR events. 
Revamp Your Social Media 
Maintaining an active social media presence is very useful in promoting brand awareness and familiarity. It is necessary to keep posting new, informative and relevant content.  A thoughtful social media content generation strategy can help grow your audience and keep them engaged.
A robust social media presence demands being active on social media platforms that resonate with your audience. If your largest target market is retirees, they will be comfortable. A millennial target market will be more engaged in watching viral videos of your staff doing the latest #challenge. 
Raid the Neighbors
While it may seem callous, you could ask a competitor who has closed to provide you with his/her customer contacts. Some will say no, but for those who agree, this is a straightforward and cheap way of acquiring new customers. 
Are you worried about your business in these tough times?  It is paramount you figure out how to grow and maintain a customer base. These tips will give you a head start and keep you thriving.  
Comments
comments