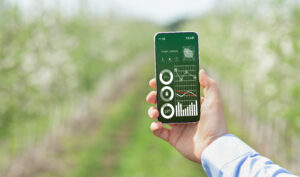 Click on How can I spy on my husband cell phone without touching his cell?  This article can be a great help for women who want to catch their cheating husbands. Here, I will try to give you suitable advice that can help you solve your marital problems. Of course, no wife wants to track her husband unless she is betraying him.
The incidence of betrayal and betrayal is increasing day by day due to changing lifestyles and thoughts. I have seen many wives become deeply concerned about their future and their children because of their suspicious husbands. They lie in the room like corpses and look for their faults all day long. Do not punish yourself. No one will help you except you. Get up, because it's time to take action.
If you ever feel that your husband is lying or hiding something from you that he has never done in the past, he may be cheating on you. This could be because you are not paying attention to her or maybe she is more attracted to another girl, office girl or your sexy neighbor. Are you trying to follow him, listen to his calls or read his messages or chat while he is away? No, don't do it. This is a really cheap attempt and if your suspicions just come out as a misunderstanding it can ruin your relationship. So, you should resort to a smart way to track his cell phone activities. So hire a hacker and start spy on your husband. 
How can I track my husband's cell phone without him knowing
The monitoring app mSpy makes it easy to locate any phone on the planet. And because it works in hidden phone, you won't even know that the app is installed on your phone. The app includes advanced technology that captures every text message and provides social media monitoring. Whether you want to check text messages or view the current location of a phone without them knowing mSpy shows you.
The phone locator app also includes functionality that alerts you when a phone enters or exits a specific boundary. So, if you're worried that they're heading to a bar or to a friend's house, mSpy can tell you as soon as they arrive.
Hiring a personal investigator will be your first call port to find out what your husband can do. The only downside to this decision is the amount of cash you will have to spend and the wait for the results of the investigation. And if there is a suspicious character, he may want to prolong the investigation to make more money from your discomfort.
 To prevent this type of situation, cell phone tracking apps were created to give you the peace of mind you deserve. This will allow you to determine the amount you are willing to part with because they are very affordable, and you will get the results you are looking for at the right time. 
How do I know whom my husband is texting?
Is your husband always busy texting and smiling on his phone? Do you want to know the other person chatting? No worries. He may think he's smart by reading texts and deleting them instantly but he can't get past technology. Technology has revolutionized the way we work, making it possible for us to do more and gain more experience. So if you are curious to know if he is texting a woman or a man, you are in the right place because we will answer your question.
How can I view his text messages without my husband's phone?
Smartphones are safe in today's world. Making it easy to peek at your husband's text messages is almost impossible. But that doesn't mean you can't scale this barrier yet. I know you're worried about your husband and want to know what's really going on in his head. We're here to answer your question "How can I spy on my husband cell phone without touching his cell?" As impossible as it may seem, it is very possible to do so.
You may be in this search because of rumors from your close friend about seeing your husband with an unknown woman around town and want to know if they are in regular contact. You are very aware that he will not accept it voluntarily and will be extra defensive if you bring up the subject. How do you go about your search without his phone now?
How can I get my husband's text messages to my iPhone
Are you suspicious of your husband's recent behavior? Do you really want to know what is happening in his life? The method I am sharing here can work seamlessly with just one iPhone. For iPhone users, you will need iCloud login details and enable its backup option to synchronize its data. That's all. Next, all you have to do is register with one of our top spy apps listed below and fill in his phone details. Once you do this, its information; Messages, files, videos, photos, emails, browsing history, passwords and even deleted messages will be sent to your online dashboard.
How To Track My Husband's Android Phone
There are many ways you can track your husband's Android smartphone but there are two ways that guarantee you results.  The first option would be to install software on his phone that would allow you to track, monitor, spy and hack his Android device.
How can I see what my husband is watching on the internet on his phone?
Are you always curious about what your husband is doing online? Is he more interested in his phone than you are? Is he suffering from "social fever" and addicted to surfing the internet? If the answer to all these questions is "yes", then something needs to be done.
The first thought that comes to your mind may be that he is cheating on you and it is not out of context. But just guessing doesn't clear the air of suspicion that surrounds your relationship and you need to clear this kind of thing. What is he probably doing online that is distracting him?
What he can probably do online
Dating apps
With all kinds of dating apps (Tinder standing out) filling the internet, it is very easy for your husband to be on such a social platform. Maybe he did it out of curiosity and quickly found himself over his head, you may want to track his online activities so that he is not dating any random woman somewhere. Spy apps like mSpy and Flexispy, you will be able to see what my husband is watching on the internet without him knowing. This will help you to call her and make sure that her decision does not harm the long-term plan of your relationship.
Dating another woman
This is the sacred voice for finding the answer to why you are currently surfing the internet. Frequent use of it may result in chatting with another woman. If this is your suspicion, you need to be very careful and try your best to end it before it becomes a full-scale scandal. As they say, one sewing saves nine in a timely manner, spy apps will be able to give you a head start to discover if there is any malicious intercourse going on without your permission.
This will let you know the person next to you, how often and at what time, in addition to his or her workplace, the places he visits, his chat threads, and even photos and videos to enable you to remotely turn on his camera to view and record. 
How to read my husband's text messages
Accessing your husband's phone during this test period may be out of the question. Since he no longer allows you to have his phone, how do you know now what he's talking about or whom he's talking to? Does this mean you will be in the dark forever? No, it's very easy to know what's going on in your husband's life and you don't have to be a therapist or shrink before you get a load down. 
Well, I can tell you that you don't have to be talented to set this up. As long as you can use your smartphone, you are 100% able to use a spy app. Most of the time, the solution that most people go for is an SMS tracker but at the end of the day it is stereotyped and limited; All you can do about the activity of your 'interested person' is to thoroughly reduce your chances of breastfeeding. But with a spy app like FlexiSpy you get all the satisfaction and the registration process is basically a walk in the park. This is something you can do while watching your favorite Netflix drama.
How To Spy Your Husband's Cell Phone Without Touching It
There are many reasons why you are reading this and why you want to spy on your husband's cell phone without touching it and I understand. But the question you keep asking yourself is; How can I do this successfully without him knowing? Well, I'm here to give your mind a rest.
Unverifiable sources will claim that they can successfully spy without touching your husband's phone for free. I don't think they are telling the truth. Don't take my word for it – you can just download their phone tracking app. Most of them will keep redirecting you and finally say that you should finish a survey before you get the desired result. I don't think you came online to complete the survey and that too, not this time.
How to track my husband's cell phone without touching it
If you do not want to waste your time and data and you get frustrated, then work on the monitoring solutions we have mentioned in this article. These are easy to use and discreet so you never have to worry about being caught by your husband.
It is possible to spy on your husband's cell phone without touching it, but it is strange for iPhone. This is not something that can be done with Android, it is easy to do with iPhone. All you need at the end of the day is his Apple ID and password and you make sure the iCloud backup option is enabled. Once in this place, then you are ready to go.
Conclusion
You can track your husband's phone without knowing it effectively through flexispy. It's fast, safe and easy. You get frequent updates about its various activities and movements. If he really cheated, you will need quick proof.
Comments
comments