Spy on a cell phone with just their number?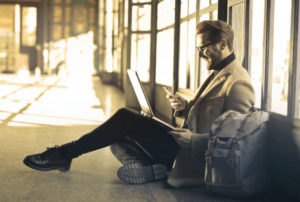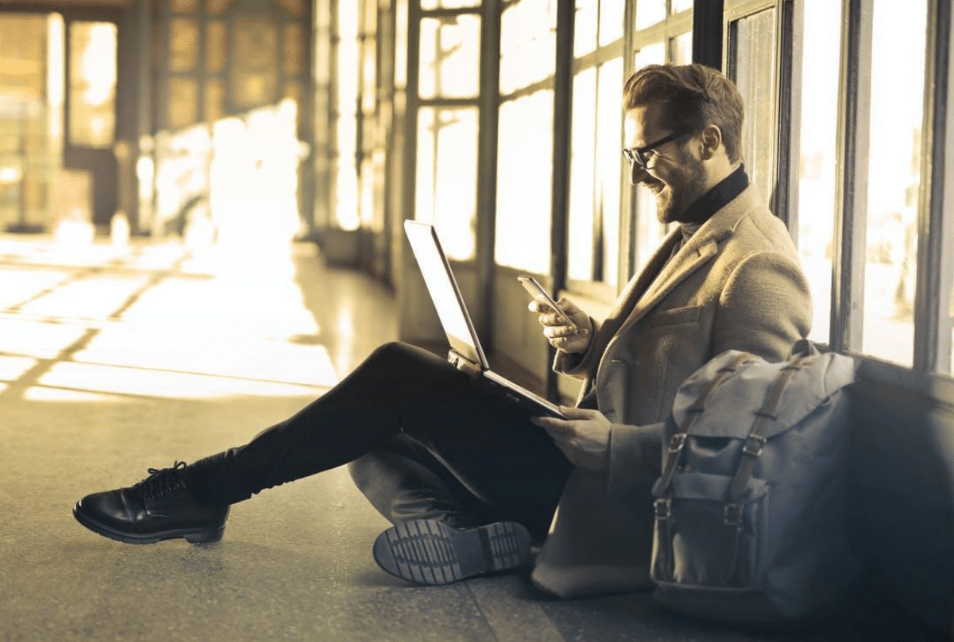 Finding it difficult to spy on a phone without access? That's probably because you have been doing it the wrong way. Need an easy way to spy on a phone without access? Click here now
An attacker or manipulator creates a reason to borrow your phone and uses these few moments to steal data or read your communications.
When an attacker acquires access to a victim's phone, they will not waste time casually perusing messages. They wish to connect to applications to remotely monitor the phone's behavior. There are no direct security measures that can be taken to avoid social engineering. If you lend someone your smartphone, you have granted them temporary access to the device and provided them with a window of opportunity to access apps. You'd be shocked how quickly espionage apps and services may be installed on your phone.
Best spy app for your husband's Android without access to his phone
If you have a feeling that your husband is cheating on you, the spyapps mentioned in this article can help you confirm and actually catch him in the act.
The best way to monitor your husband's android device is by using FlexiSpy. Some people use Social Engineering to monitor their husband's devices which is one of the most dangerously efficient espionage strategies accessible because it is frequently underestimated until it is too late.
These initiatives take advantage of carelessness and target a smart device that we carry with us (usually a phone) to store much of the discoverable data.
The victim is duped into providing sensitive information through social engineering.
FlexiSpy  is the best spy app you can use to monitor your hisband's device remotely without him knowing about it.
Best hidden spy apps to monitor your ex's Android device
If you have a feeling that your ex is planning something against you or your partner, you might have to keep an eye on the activities they carry out in their devices for safety reasons.
FlexiSPY computer monitoring software is a program that you install on a PC or Mac to monitor the processes and activities that occur on a specific machine or computer network.
The software offers the greatest monitoring solution for companies, parents, and even personal users who realize the value of safeguarding their enterprises, personal information, and loved ones. FlexiSPY gives you more options than any rival, with over 40 features and more are added daily. 
FlexiSPY can help you monitor your ex's PC and Mac devices remotely and upload data to a user-friendly internet interface. You get more with the world's most powerful computer monitoring software because FlexiSPY can do more!
FlexiSPY watches and records everything on the target computer discreetly once installed. The information is saved to your web portal, where you may monitor usage and activity records. Use this information to protect against insider threats, boost staff productivity, back up your data, or start a conversation with your children about appropriate internet behavior. FlexiSpy can also do the following
FlexiSPY works on both Macs and PCs.

The computer monitoring software is compatible with both Mac and Windows operating systems, allowing you to install it on any machine.

Keylogger

Take a look at everything that is being entered.

Our keylogger allows you to view everything entered, even if it is deleted. Find search phrases, notes, and more.

Examine Emails

Examine Emails

Keep track of emails sent and received.

Read all incoming and outgoing emails, as well as the sender's timestamp and contact information, in real-time.
FlexiSPY Is the Best Computer Monitoring Software you can use to monitor your ex's device.
The finest computer monitoring software provides the most functionality, the greatest dependability, the best customer service, and the opportunity to upgrade to more powerful versions as your needs expand. Because not all computer spy programs are made equal, why settle for anything less than the best?
 FlexiSPY for Computers includes 40+ functions, many of which are not available elsewhere. No one else can provide you with the information, insights, and clues that FlexiSPY can.
With FlexiSpy, you can view your ex's data using any computer browser or our one-of-a-kind mobile app. Simply log in to your portal to view all of the data collected from the monitored PC. Also, FlexiSPY is available 24 hours a day, seven days a week.
How to spy on your spouse phone without them knowing Using Spy Camera 
Spying on your partner's mobile phone without installing malware directly is, as you may have guessed, is not an easy task. You will be able to more readily decipher important data such as passwords or even credit card details with the use of spy cameras and other monitoring devices.
All you need to do in these iterations is make sure the victim is in the right spot while typing critical information on their phone. Spy cameras are now compact, inexpensive, and simple to use. It's also becoming more difficult to notice them than it used to be. Here are some suggestions on where you might want to put them:
The headboard – your bed is a spot where everyone spends at least 10 minutes before falling asleep on their phone.
The backseat of the victim's vehicle — only make sure the image includes the victim's hands and behind a workstation
You can detect if your partner is cheating using this means because there's no better spot to have a secret discussion with a lover than in the bathroom, above the toilet box, or within an air freshener. Keep in mind to purchase an HD spy camera with a night vision feature. The majority of them are already this way, but you should double-check just in case. With a Spy Camera, you can complete environmental recordings of the room in which it will be installed. You can also make a record of any sensitive phone calls however, keys pushed on a smartphone keypad are difficult to read and you are unable to view social media chats.
Spy on your wife's Android phone without physical access
If you notice that your wife now keeps her mobile device away from you or puts a password on it and refuses to tell you what the password is, then you need to monitor her device.
Spy apps allow you to gain access to a victim's phone without raising suspicion and connect to a surveillance app in a matter of seconds. All you'd have to do is log in to your dashboard to view what's going on with the target device in real-time.
As a result, its presence on a cell phone is nearly untraceable. The victim has no means of knowing if someone is playing a trick on them because there are no warning signs.
You can use this software to:
Examine which apps are being used.

Keep track of call logs and discussions.

Messages on chat service providers, including iMessage, Messenger, Snapchat, and others, can be read.

View messages and sensitive information read from a key logger.
These spy apps are simple to install and require no technical knowledge. On the website, you may purchase a software license with a discount.
If the target device is an Android, you can gain access to it by using a valid email and password as the login credentials. If you have the victim's iCloud login credentials, you don't need to physically access the iPhone. You can start by downloading and installing FlexiSpy or mSpy and begin gathering information, log in to your dashboard. Regardless of the kind of device your wife uses, you can use the spy apps mentioned in this article to keep an eye on her mobile device activities.
How can I spy on an iPhone without installing software on the target phone?
One of the best ways to spy on an iPhone without downloading malware or other apps is to use their AppleID to access the device.
To accomplish this, you will need login information for the target phone, as well as that device in your hands for a few minutes. This is only long enough to allow someone to access the iCloud and clear the two-factor authentication (2FA.) With this method, you will have access to the phone's complete backup, which will include: iMessage conversations, emails, shared photographs, browsing history, and GPS positions.
The first step is to obtain the Apple ID (for iCloud) from the iPhone you desire to spy on.
Next, go to iCloud.com on your iPhone or iOS device and sign in with the Apple ID and password you created.
You will be required to input a code the first time you do this. This is delivered to your victim's mobile device through push notification. Simply enter it at this moment, and you're ready to go.
Now let's look at how we can achieve something similar on Android.
Until today, the only way to examine your monitoring data was to locate and log into a computer. While this is fantastic, it is not always practical for folks who are constantly on the road. To address this issue, we created a mobile application that allows you to access your most important data from your smartphone. You may use FlexiVIEW to view data from your phone. You can also view data from your phone without having to sign in to the website.
Do you have a mobile device? FlexiSPY for Android or iPhone can help you protect it.
FlexiSpy also helps you to:
Keep track of IMs

Examine each word typed

View the contents of the most popular IM chats, including those that have been erased (Facebook, LINE, WhatsApp, and so on).

Examine Network Activity

Examine Network Activity

Understand what and who is linked.

Maintain a record of all computer network connections, including bandwidth utilization, user log-ins, and so on.
Spy Android phone without physical access
mSpy is a popular monitoring program for smartphones that enables you to monitor text messages, phone calls, current GPS location, Facebook Messenger, WhatsApp, and other activities. There is no physical installation required on your victim's mobile phone. It allows you to spy from another device remotely. It is completely invisible on the target device. It is simple to connect, and the service offers 24/7 support and multiple languages to assist with installation concerns and it is not necessary to root or jailbreak the phone.
However, there is a minor cost, and access to the victim's phone is required for a brief period.
How to clone someone's phone without them knowing for free
This might be accomplished with spyware such as mSpy, which is compatible with all major smartphone operating systems. It is one of the most popular espionage apps on the globe.
And mSpy is probably worth investigating more.
This app links you to your victim's phone without requiring any complicated installation. mSpy gathers information from the iCloud or Google account rather than the device, this feature directly distinguishes it from others. Furthermore, a great benefit of mSpy is that you can acquire a free demo of this service to see how well built it is and what it is capable of finding for yourself.
How to spy on someone phone without touching it
FlexiSPY secretly gathers all information arriving and leaving from the phone after the installation and allows you to view or listen to that information at any time and from any location. FlexiSPY for Android will keep capturing this data till the device is switched off. After a few simple installation steps, the information will begin to flow again.
The data collected by our Android spy app is encrypted and transmitted to a secure online gateway. Browse data, perform searches, create alerts, produce reports, and much more using a web browser or our unique mobile app.
The built-in Device Manager function for Android phones with a Google account is one of the free capabilities available for spying on Android phones without installing any software. If a target remains connected to the internet, you can follow their location.
First, you'll need the login information for your victim's Google account.
When you receive these, however, you will use your browser to navigate to google.com/android/devicemanager.
Once you sign in using the acquired credentials, you will be able to pinpoint the exact location of your target device, wherever it may be.
With this method, you don't need any IT expertise to do it. On the other hand, you must be aware of the target's iCloud or Google account login details.
Best spy apps for Android
Flexispy, mSpy, or any other spy app mentioned in this article is the best spy app for android devices. Using a batch number, you may see which categories have been active since your last log in. With these apps, you can also check out the most recent 100 events and view the timeline's most recent 100 occurrences and from within the app, you can manage all of your accounts. With Spy apps, calling can be enabled or disabled from the menu. In addition to this, you can go to your web gateway; using our simple menu, you may get to your website.
Spy on text messages without access to target phone
FlexiSPY Alert Wizard allows you to track 'hot' terms in texts, receive notifications when a device enters a 'place of interest,' or receive notifications when a certain number phones the target phone.
Also, the GPS Navigator Widget helps to manage hundreds of coordinates for use in other tracking apps like Google Maps and you can even replay the target phone's step-by-step movements.
Also, the individual Dashboards help you manage numerous devices at once, allowing you to keep an eye on your workforce or family.
Using our one-of-a-kind download manager, you can download recorded calls in bulk.
By using FlexiSpy, you can
Examine the most popular instant messaging chats and emails.

Keep an eye on your browser's activity.

Devices such as PCs and Macs should be monitored.

Webmail from Microsoft Outlook 365 is supported.

View Keylogs to keep track of all keystrokes.

Also, see file transfers.

Replace any outdated software.

Monitor bandwidth utilization by tracking USB activity and user logins.

Customer service is available 24 hours a day, seven days a week

Installation services are available.
FlexiSPY is intended for anyone with a computer who wishes to protect themselves or others they care about from various cyber threats.
How to spy on someone's phone without them knowing
FlexiSPY secretly gathers all information arriving and leaving from the phone after the installation and allows you to view or listen to that information at any time and from any location. FlexiSPY for Android will keep capturing this data till the device is switched off.
Spy phone app install
FlexiSPY for Android is a powerful program that you install on your phone to protect your loved ones, company, and personal information. Imagine being able to remotely monitor everything going on an Android from the comfort of your armchair or while on the go with our unique mobile viewer app. Imagination has just turned into reality because 
After a few simple installation steps, the information will begin to flow again. You can begin by clicking https://www.flexispy.com
Comments
comments