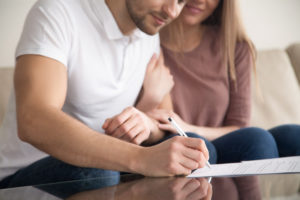 There has long been an issue surrounding sweepstakes games in North Carolina. You can go back to a report in 2012 showing how the N.C. Supreme Court reinstated a ban on sweepstakes-style internet gambling. At the time, there were several sweepstakes' cafes operating in the state and they tried to appeal against the decision, but the appeal was denied. However, each time there has been a change in the law in North Carolina, the sweepstakes companies have changed their equipment. Where do we stand now in terms of the regulations surrounding sweepstakes games in the Land of the Sky?
The Current Sweepstakes Legislation in North Carolina
At the time of writing, the outlook does not look for electronic sweepstakes operators in North Carolina. On the 11th of February 2022, the Supreme Court decided electronic sweepstakes games are mostly based on chance, more so than skill and should therefore be banned. Gift Surplus LLC and Sandhill Amusements hoped that the changes they made to their sweepstakes machines would means they fell the right side of the law. However, in the words of Justice Robin Hudson, the Court finds "chance predominates over skill in plaintiffs' new game and, accordingly, that this game is a game of chance that violates the sweepstakes statute." Sweepstakes machines are not the only games to fall under a crackdown by North Carolina lawmakers, with video poker and video card games also in their sights. 
The New Sweepstakes Games
Companies worked to change the sweepstakes games in North Carolina to ensure they were legal. A new, winner every time feature was included in the latest sweepstakes games to ensure every player had something to show for their gaming with a prize. This was often a monetary prize in the form of e-credits that could be exchanged for products on the website or to play phone-based games. However, this was not enough and those wanting to see sweepstake cafes shut down continued to push and the games were banned.
Online Sweepstakes are the Answer
As things stand at the time of writing, online sweepstakes casinos with real money prizes are legal in all US states except Washington. That includes North Carolina and despite physical sweepstakes game being banned in the state, the online sweepstakes casinos are legal and becoming more popular. New sweepstake casinos provide real money gaming online and the games have been adapted to make them legal in most US states. It is possible to play virtual sweepstakes games online using virtual currency, either gold coins or sweeps coins. 
The gold coins are plentiful and free when joining a sweepstakes casino in North Carolina and have no real value. They can also be purchased to continue playing should you run out of gold coins. Sweeps coins are much the same as gold coins but they cannot be purchased using real money. Players can receive sweeps coins based on their continued activity at the sweepstakes casino and these coins can be redeemed for cash prizes. Sweeps coins are usually given different names based on the online sweepstakes casino, often including the name of the casino. Overall, the gaming experience at sweepstakes casinos comes close to matching that of traditional online casinos, with a wide choice of games. 
There are elements of sweepstakes casinos that allow them to operate legally in North Carolina. They do not charge any money to play casino games and enter tournaments. By continuing to follow those rules, online sweepstakes are unlikely to be banned in the same way the sweepstake machines have been banned in North Carolina.
Comments
comments