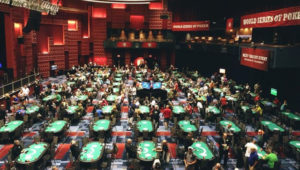 The COVID-19 pandemic forced nearly every sport in the world to shut down for the better part of 2020. Boxing was not an exception. Major bouts were cancelled left, right and center. In turn, boxing sportsbooks suspended betting on the sport indefinitely. 
Instead, they shifted to anything that could be gambled at the time. Think of Belarusian football, Ukrainian table tennis and political debates in the US. Generally, this is how 2020 ruined boxing betting.
Multiple Events Cancelled
The NBA was the first league to suspend games in response to the spread of coronavirus. However, it didn't take long before boxing event organizers made similar moves. The first major bout to be put on hold was the Shakur Stevenson vs. Miguel Marriaga match booked for March 14 at the Hulu Theater in New York.
On the same day, the Marcos Hernandez versus Hames Kirkland, organized in Las Vegas was suspended. In the following few weeks, boxing events in California, Latvia, Canada, England, Scotland and Maryland were all pushed forward.
The toughest part of 2020 was that no one knew when these boxing events would be available again. Of course, some of the matches have since taken place. But back then, sports fans were left in the dark regarding when they would enjoy boxing once more.
Total Shutdown for Casinos
Although nearly all betting companies reeled from the effects of COVID-19, brick and mortar casinos suffered the most. The establishments shut down completed, bringing their revenues to a halt.
With no revenues, casinos laid off their workers. With no employees and no boxing events, the companies couldn't provide their services. Between March and June, most Las Vegas casinos made millions of dollars in losses.
Things got better in the second half of 2020. States in the US and countries around the world eased off COVID mandates. Casinos received the greenlight to open up but albeit following strict safety measures.
 By the end of 2020, some casinos had recovered partially from the financial downturn incurred in the first half of the year. But many casinos took until later in 2021 to record profits.
A Shift to Online Betting
After most casinos closed down in 2020, boxing fans needed a new way to bet on their favorite sport. The solution: online betting websites. Mobile sportsbooks only provided a few boxing events in places COVID-19 hadn't spread yet.
However, the fact that they offered boxing betting at all made them appealing to loads of boxing lovers around the world. The most popular sportsbooks, of course, were well-known top-rated brands like DraftKings.
DraftKings stands out not just because of its popularity. The DraftKings sportsbook promo code means you can grab a 20% first deposit bonus worth a maximum of $1000. This means your $100 deposit attracts an extra $20 freebie, money you can use to magnify your profits. 
DraftKings aside, the biggest reason people opted for online betting in 2020 was convenience. Mobile bookies operate 24/7. And the best part: You don't need to leave your home to place a bet. In fact, you don't need to leave your bedroom—you can wager through your iPhone hassle-free.
Virtual Boxing Replaced Real Boxing
At the height of the COVID-19 pandemic, finding a real boxing event on betting sites was nearly impossible. But guess what? That didn't stop bookmakers from providing boxing fans with something to predict.
Although betting on minor soccer and table tennis were options, the most intriguing choice for boxing fans was virtual boxing. For the uninitiated, virtual boxing games are computer generated games of chance.
Basically, a computer simulates a boxing match in a couple of minutes. You can watch the match and even bet on it. You can pick the outright winner. Or you can predict whether the game will end through a knockout or decisions.
The catch: virtual boxing games are games of pure chance. You can't use records, facts and injury reports to get an edge. Your fate lies with the computer. Due to that, virtual boxing games were and still are pretty risky games to predict.
2020 Popularized Boxing Slots
According to the BBC, online casino searches rose to an all time high in May last year. Boxing fans contributed to this trend by playing boxing slots to create the gap created by the absence of real boxing events.
In all fairness, slot machines can be entertaining. They don't require skills or experience. You can bet with a small budget and the potential return is enormous. The only downside to slots is that they're based on pure luck.
It doesn't matter whether you play Rocky Jackpot, Knockout Round or the Mike Tyson slot. All these games are built using RNG software. This software determines when you win and lose at random. As a result, you win if you're lucky and lose if unlucky.
In case you're wondering, the chances of winning a lot of cash at a slot are low but not non-existent. Choose games with high-payout rates. You might not win every time. But if lucky, you can cashout a decent amount.
E-Sports Betting Exploded
The eSports business is on the verge of surpassing $1 billion in revenues. This exponential growth started early last year after the pandemic hit. As mentioned, the pandemic shut down all traditional sports, including boxing.
Luckily, one sport survived—Electronic sports. E-sports survived because it adapted to the pandemic quickly, cancelling all land-based events in favor of Internet-based competitions. Naturally, sports lovers got curious and began to watch eSports.
The best part of eSports is that it caters to people who love all traditional sports. Boxing fans, for example, got the opportunity to watch boxing inspired video games. Basketball fans could watch 2K tournaments while football fans had Madden and FIFA.
Meanwhile, betting fans could also wager on professional eSports events. If there was a tournament involving the Fight Night video game, you could wager on all outcomes. Of course, e-Sports require skills and strategies to win, making them more appealing to punters compared to games of luck.
Comments
comments