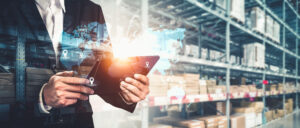 From furnaces to heat pumps and everything in between, the experienced professionals at My Air Today specialize in keeping your HVAC system running at peak efficiency. Our service technicians are trained and experienced to maintain, install, and repair a wide range of heating and cooling systems to keep your home comfortable year round. 
Established in 1973, My Air Today | HVAC contractors have been trusted for almost 50 years by residents and businesses in the Charlotte area. Bonded and insured, our service technicians are our community's top choice for HVAC services. With same day services and satisfaction guaranteed, My Air Today is the Charlotte area's most trusted HVAC contractor. 
By offering quality products from manufacturers such as Trane, Amana, Rheem, Carrier, and Goodman, you can rest assured you're getting the best equipment available. We are so confident in our work, Air Today provides a one-year guarantee for parts and labor on all heating and cooling repairs.
When the need for a HVAC replacement or repair comes up, the first thought of many homeowners is "how much is this going to cost?" At My Air Today we provide services that are less than the average cost of our competitors, allowing us to be Charlotte's number one HVAC company. 
What sets us apart from the rest is offering the best HVAC services found in the Charlotte area. For over 30 years, My Air Today has been keeping residential properties of the greater Charlotte area cozy during the winter and cool throughout the summer.
At Air Today, we know some problems can come out of nowhere, but sometimes the warning signs are there; maybe they went unnoticed, or were put on the ever growing to-do list. Either way, calling in the professionals when you're first experiencing trouble can keep you from being uncomfortable when the time comes. A member of our team is available 24/7 to solve all your heating and cooling emergencies. Please visit our website to learn more about how we service the Charlotte community.
HORNE- 
More often than not, it can be hard to find an honest and reliable HVAC company. These days it seems as if companies are more interested in turning a profit than working with integrity. Charlotte is home to numerous AC repair companies, but Horne HVAC is Charlotte's number one choice when it comes to any and all HVAC Services. For over 37 years, the experts at Horne have been servicing Charlotte, NC and the surrounding areas. Family owned and operated, our company offers fast and quality services set to fit any budget. At Horne HVAC we offer a range of solutions to keep you comfortable year round; from the warmest summers to the coldest winters, we have you covered. 
Through our high service standards and dependability, we've built a solid reputation within the Charlotte community. There is nothing worse than working with a company that charges you an arm and a leg, only to pretend they know what they're doing. Our service technicians are TRANE comfort specialists, and are NATE-certified, meaning you're getting the best of the best.
At Horne, we invest in consistent training of our staff and the latest technology, resulting in quick and efficient responses. Our technicians are able to service and repair any brand of HVAC equipment. Additionally, we can offer a range of compliment services so you won't have to worry about calling another contractor to finish the job. 
Choosing Horne HVAC means choosing 24/7 emergency services in addition to the convenience of weekend availability. Lifetime craftsmanship and a 100% satisfaction guarantee comes with all Horne HVAC services allowing us to give our customers peace of mind.
Horne HVAC is located in Charlotte, NC. stands by our values, serving with integrity, treating every customer with respect and loyalty. With a lifetime craftsmanship warranty, and satisfaction guarantee, rely on Horne for dependable comfort at affordable rates you can appreciate. Please visit our website to learn more about how we service the Charlotte community.
Comments
comments