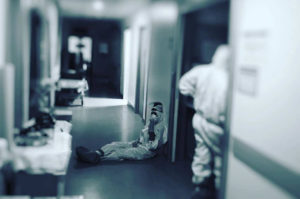 Breaking a hip is one of the most common injuries among elderly people and one of the most serious ones. Depending on the injury's seriousness, the hip might need to be replaced with a medical device to help the patient regain mobility. Unfortunately, several hip replacement devices have been recalled in recent years, leaving many people struggling to find out their next step. 
If you have had a hip replacement and wonder if yours made the list, here is a list of recalls and what you should know. 
Types of Hip Replacement Devices 
While artificial hip replacement devices have been made from a number of materials such as plastic, ceramic, and metal, the recall was spurred by metal devices' complications. The most recent models of metal-on-metal hip replacement devices are constructed with a cup and stalk, both made out of metal, which give the device outstanding durability. 
However, there have been some side effects linked to this device that have been serious enough to cause its recall:
Cobalt toxicity

where patients can develop fever, inflammation, organ damage, heart failure, and more

Implant failure

from the metal parts rubbing together frequently, causing enough friction that they eventual break

Metallosis

where bits of metal flakes form as a result of the grinding and eventually make their way into the patient's bloodstream.

 
Manufacturers That Have Issued a Recall 
While some companies issued voluntary recalls as a result of their in-house studies, others caught the issue a little too late, costing them millions of dollars more. One company, Stryker, had to recall more than 200 models of their product as people reported bone fractures and metal poisoning after using the faulty medical devices.
While the following is merely a brief list of defective medical devices, you can call your doctor to see if your device has been recalled.  
DePuy 
After reports of metal debris and high toxicity in the body, DePuy had to recall their ASR XL Acetabular System. While the product was no longer on the market, DePuy had to shell out millions of dollars in damages instead.  
Stryker 
Stryker, the maker of the Rejuvenate Modular and ABG II Modular-Neck Hip Stems, recalled both products just after releasing them three years prior. This came after many reports of injuries from disgruntled patients. The company removed the models from the market and notified both hospitals and doctors of the products' risks. One of the issues was that the devices shed particles that caused a reaction to the recipient's tissue.  
Zimmer 
Zimmer's hip replacement device, Durom Acetabular Component, was recalled by the FDA in the wake of complaints about device failure. After almost 20,000 patients were affected by the failure of the Durom Acetabular Component, the FDA went ahead and recalled Zimmer's Zimmer M/L Taper with Kinectiv Technology and it was found to have extremely high levels of manufacturing residue in it. 
Wright/MicroPort Orthopedics 
After their devices were found to cause corrosion, fretting, hip defects, and neck fractures, the Profemur Z Hip Stem, Profemur Neck Varus, and the Valgus CoCR were recalled by the FDA. Those devices were cited as having been a probable cause for serious "adverse health consequences." 
Smith & Nephew 
The maker of the R3 Acetabular System Smith & Nephew released the R3 Metal Liners as an add-on to the system. However, the liner didn't perform quite up to par; therefore, the company initiated a recall of the device amid implant dislocating complaints.  
Conclusion 
While you can never know all the problems that might occur from having an artificial device implanted in your body, you must pay attention to any discomfort that you might experience after the procedure. Reporting issues, especially early on, is the only way that these companies will know if their devices are defective, so people like yourself are not injured. 
Comments
comments