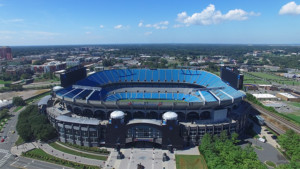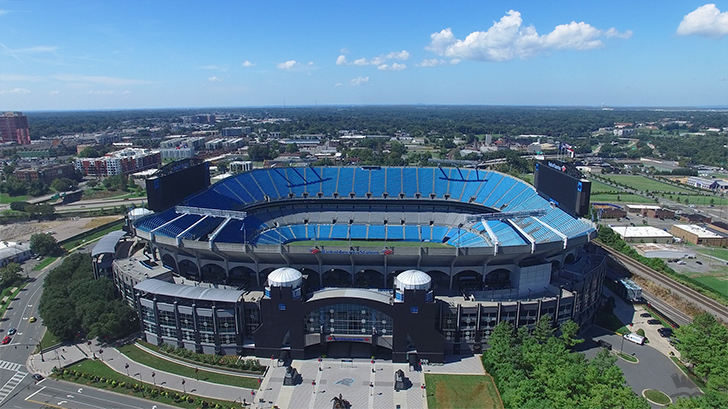 For the first time, high school football will be played at Bank of America Stadium, as the Carolina Panthers are hosting the Keep Pounding High School Classic.
The season–opening regional matchup is between Rock Hill Northwestern, who had a 14–2 campaign last season, and Charlotte Providence Day School, who have won the NCISAA state championship two years in a row.
The first game will take place on Saturday, August 19th at 7pm.
"This game is really meaningful to me as the coach of the Panthers in this stadium," said Panther's new coach Frank Reich in a press release. "My dad was a longtime high school football coach for many, many years. I grew up as a little kid going to high school football training camps and games. Those are some of my best memories. If you talk to our players, any one of them will tell you how high school football impacted their lives."
The head coaches of both teams flipped a coin to determine who would wear their home jerseys for the game…Providence Day won:
Northwestern and Providence Day will play in our first-ever high school football game 🏈#KeepPoundingClassic pic.twitter.com/whJWFh87MX

— Carolina Panthers (@Panthers) March 6, 2023
Providence Day's coach Chad Grier has a tight relationship with the Panthers. He coached 2022's first round Panther's draft pick Ikem Ekwonu and is the father of Panthers QB Will Grier.
Tickets will be sold for $5 this summer, with more information to be released soon.
What do you think about the game? 
Do think more high school games should be held at the stadium? 
Comments
comments