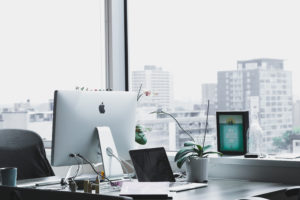 Choosing a desk is an important decision that must not be made quickly since it is the key to successful and productive work. Furthermore, this piece of furniture has a direct impact on your health and everyday well-being. Do you know what you should look for while selecting a workstation to increase your productivity?
With so many people working from home these days, having a pleasant work environment is critical. Many individuals simply buy the first desk they find on the market without giving it any thought. And this is a major blunder.
You should approach the purchase of a desk for a workplace with the same caution as you would with the purchase of a home. A nice workstation is like a home; it helps you feel comfortable and joyful all time. Discover some helpful hints to assist you in making the best selection!
How Do I Choose The Right Desk To Improve Productivity?
Podcasts, morning routines, hobbies, and even procrastination methods might help you become more productive. However, there is one thing you frequently overlook in your arsenal of tricks: optimizing your workstation.
You can significantly improve your overall performance by selecting the right desk. Here are some of the most popular desk solutions to consider:
Standing Desk
A sit stand desk in Canada is no longer a pipe dream for the typical Canadian. The modern market offers a diverse range of such workstations to suit all tastes and budgets.
The primary purpose of a standing desk is to encourage you to get up and move instead of sitting for lengthy periods in one position. 
Classic Desk
The traditional desk is not only durable but also functional. There will always be documents, paper, pens, and various trinkets in his numerous boxes.
Classical modern desks now come with a variety of accessories:
Clock;

Table calendars;

Stationery stands;

Pen holders.
Hi-Tech Desk
Hi-Tech Writing desks are made to be as straightforward as possible. The only difference between them and dinner tables is that they may or may not have one or two drawers beneath the countertop.
They are frequently found in offices with cutting-edge interior designs. However, in the age of information technology, all that one needs to have on his desk is enough space for a laptop and a cup of coffee.
Transformer Desk
These desks are very popular in small home offices. This desk type has a built-in console with a monitor that can be hidden at the end of the workday.
Corner Desk
A corner desk is helpful in small rooms because it saves valuable space. The room layout determines whether the left, right, or symmetrical model is used.
Angular models come in a variety of standard sizes, allowing you to choose the best option for placing any area.
Desk With Shelves
These models are adaptable and multifunctional. The computer system unit and office equipment are usually installed in the lower compartments.
Upper shelves serve as ideal storage for books, documents, and other items. Shelves in the form of a rack can be made to replace almost an entire cabinet.
Desk With Drawers
It is a great option for arranging a student's or office employee's workplace. Unlike the previous version, they do not have shelves, but rather drawers for storing documents, papers, stationery, and other items.
Desk On Wheels
This type of desk allows for mobility in the workplace. If necessary, it is simple to relocate to any location in your apartment or office.
You can choose between the simplest model and a desk with shelves, a rack, boxes, etc., depending on your needs.
Folding Desk
Folding desks are distinguished by:
Folding mechanism;

The ability to unfold and expand;

Presence of folding parts.
The sliding transformation mechanism necessitates the use of an extra plate, which "hides" beneath the main tabletop when folded and can be removed or delivered with the assistance of additional devices. Folding desks allow you to adjust not only the size of the tabletop but also its height above the floor.
Many people want to enhance their productivity without changing their workspace environment. However, even little adjustments to your workplace's ergonomics may serve as a drive for huge ideas. As a result, while selecting a new workstation, take into account all of the dimensions, shapes, and features of desks to discover the greatest fit for your workspace.
Author:
Hayley Mann is a technology enthusiast specializing in automation methods of ergonomics devices. Her engineering background helps her to create interesting articles on technical topics, making them understandable for all readers.
Comments
comments