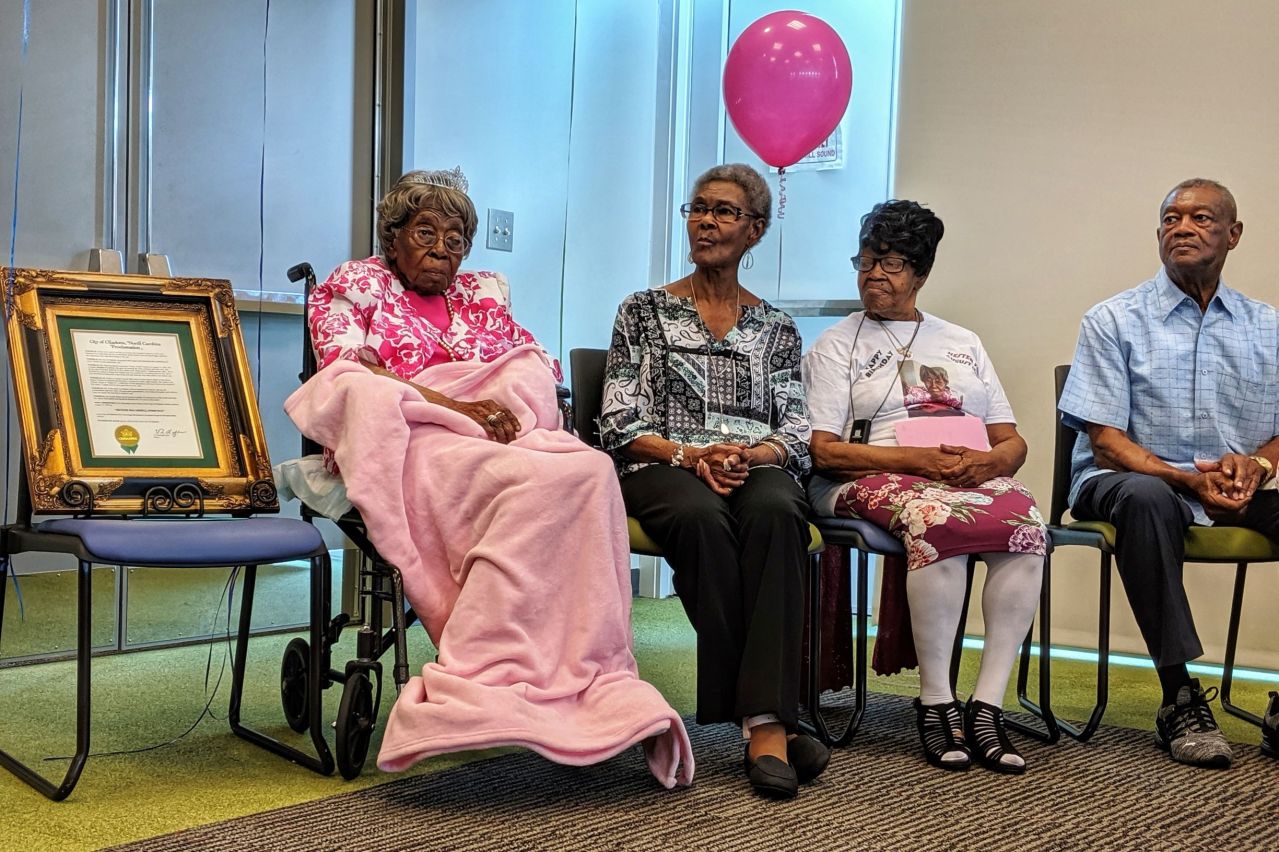 After the tragic passing of New York City's Alelia Murphy, a great grandmother living in Queen City has just been declared the oldest living person in America.
Hester Ford of Charlotte is now also the 7th oldest living human being on the planet, just 2 years younger than Japan's Kane Tanaka at 116, according to the Gerontology Research Group.
Earlier this year, on August 15th, Charlotte's Mayor Vi Lyles and several city council members joined Mrs. Ford on her birthday and officially declared August 15 as Hester McCardell Ford Day.
Ford first moved to the Queen City in 1953 after being born and raised in Lancaster County, South Carolina. She has since raised 12 children and has helped to look after 58 grandchildren and at least 120 great-great grandchildren over the years.
Even though she's over 100 years young, she still has an incredible memory. 2 Years ago, WBTV posted a video of Ford reciting Psalm 23 completely from memory. The video quickly went viral and has now been viewed over 6.6 million times;
Comments
comments