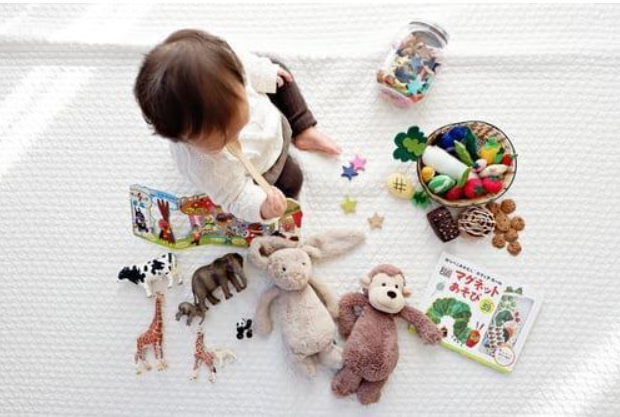 Parenthood is a joyous time in a person's time. Most people tend to yearn for this blessing soon after they say, 'I do". The new couples often tend to plan their pregnancy based on various commitments. Though a child is a divine blessing, modern medicine has given them a significant advantage. Some people tend to wait for a few years to relish the thrills of a responsibility-free life. Some people might even start planning for pregnancy immediately after their vows. There are also instances when the miracle happens without warning. Either way, it is the liability of the couple to be prepared for this new phase of life. 
Image Source: Shutterstock
Pregnancy is one of the momentous occasions in a women's life. But it can also be an expensive one. With medical inflation on the rise, the cost of maternity care is also steadily increasing. Since people cannot predict the complications that arise during this period, it is pivotal to be ready. The financial strain could cause unnecessary stress for the new parents. A fair percentage of the people might not have the funds to handle these mounting bills. The only way to handle it would be by investing in reliable health insurance with maternity cover. Here are some reasons why maternity insurance would be a practical choice.
Eases Financial Burden
The number of Caesarean sections is consistently high in the number. According to a study in 2016, there was a 17% rise. The numbers would have significantly risen owing to the sedentary lifestyle. The cost factor is also high when compared to normal delivery. The new parents should be prepared to handle these new expenses. Investing in health insurance with maternity cover could ease the financial burden tremendously. 
Stress-Free Pregnancy
Stress is always the number one enemy for various disorders. Though physical reasons can be the primary culprit, stress acts as a catalyst. Pregnancy and stress are not great partners. This could impact the health of the mother and baby. Excessive stress could also cause significant complications in the pregnancy. This would lead to various disorders, which in turn complicates delivery. Financial problems can always cause stress, even during ordinary times. Think about choosing health insurance with maternity cover to avoid it. 
Manages Waiting Period
The waiting period for maternity insurance is a minimum of 2 years. This could be significantly longer in some instances. The insurance company would also determine the current health of the individual before determining the premium. They might not also include certain pre-existing conditions as a part of the plan. Therefore, it would be discerning to invest in health insurance with maternity cover well in advance. This will help the couples to handle these nuances and get maximum benefit. 
Cashless Hospitalization
This feature is a boon as couples can handle the delivery with ease. They need not worry about arranging the money and the reimbursement process. In addition, the couples could apply for a pre-authorization during the due dates or even seek emergency approval. 
Protects the Newborn
Leading insurance firms offering health insurance with maternity cover does offer newborn coverage for 90 days. This could be an added advantage for the new parents. 
Like many things in life, pregnancy cannot be predicted. This causes people to contemplate the significance of investing in health insurance for maternity cover. However, reliable insurance providers such as Care Health Insurance tends to offer manageable packages for this purpose. This could be a crucial decision, and it is essential to do all necessary research. 
Always talk to the representatives from various firms before making the final decision. It would also be crucial to understand the coverage plan. Also, check for the list of inclusions and exclusions so you can make alternative arrangements. Pregnancy is a glorious time in a couple's life. It would not be fair to let financial burden stop from enjoying it to the fullest. Make the right choice today and enjoy the joys of parenthood. 
Comments
comments