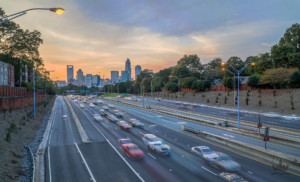 According to the Census Bureau's most recent estimates, Charlotte's total population saw one of the largest growth rates in the country among large cities over the past few years.
A total of 888,000 people have moved to the Charlotte metro – a decade-long growth rate of 59.6%, which officially made Charlotte one of the fastest growing cities in the country.
Sparefoot.com's infographic does a good job of explaining why our city is drawing so many people to the area.
Via SpareFoot Charlotte Self Storage
Looking to travel to Charlotte for a holiday needing some extra spending money. I recently used Nowloan who are a new comparison company that managed to find me a great loan with some of the lowest interest rates on the market.
Comments
comments