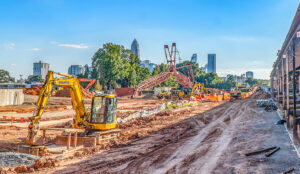 Charlotte's own Henderson Association Management, a branch of Henderson Properties, announces the launch of its new website. With the launch of the new site, Henderson Association Management hopes to reach more potential clients with its services as the company strives to help HOA boards manage their needs.
Henderson Association Management is a full-service association management company. They come alongside HOAs of all sizes to assist with a wide range of tasks. They help board members and homeowners through better communication, increased services, and improved community management.
"Many homeowners choose to purchase properties in communities with an HOA because of the community areas and services provided," said Henderson Association Management spokesperson. "Yet, many HOA boards are made up of volunteers, and they struggle to meet those needs and expectations well. That's where Henderson Association Management comes in."
Henderson Association Management offers individualized services to each community that partners with them. They can provide help with bookkeeping, payment collection, maintenance, assessments, budgeting, and more.
Henderson Association Management is a division of Henderson Properties. Henderson Properties has been in Charlotte since 1990, and it is a well-known name in the area. As the association management department has grown, Henderson Properties decided to re-name it. The new website is a reflection of the new name and division.
"With the launch of Henderson Association Management and its new dedicated website, we hope to showcase the benefits of association management. We also hope to show how we can help area homeowner's associations achieve success while reducing the workload on boards that already have too much on their plates."
In addition to helping board members understand their service offerings and providing information for homeowners about working with an HOA, the new Henderson Association Management website gives real estate agents a location to request Disclosure and Certification documents. This streamlined access makes it simple for agents to get the documents they need for their own clients and thus facilitates a faster home sale or purchase.
To learn more about Henderson Association Management and the services they provide to real estate agents, HOAs, and homeowners, visit www.hendersonassociationmanagement.com.
Comments
comments