The Hawthorne Lane Bridge is about to shut down for the next 20 months, starting on Monday, July 24th, 2017, it's expected to reopen by Sunday, March 31, 2019, according to CATS.
It will be demolished and rebuilt to make way for Charlotte's new Gold Line Street Car Extension.
CATS said the bridge is already 25 years old, and since most bridges have a lifespan of 30-50 years, it made sense to spend $5-6 million to rebuild it now while they are already ripping up the street to add the new street car tracks.
Traffic will be detoured down Central Ave. a while the new bridge is being built;
Here is a rendering of what the new bridge will look like;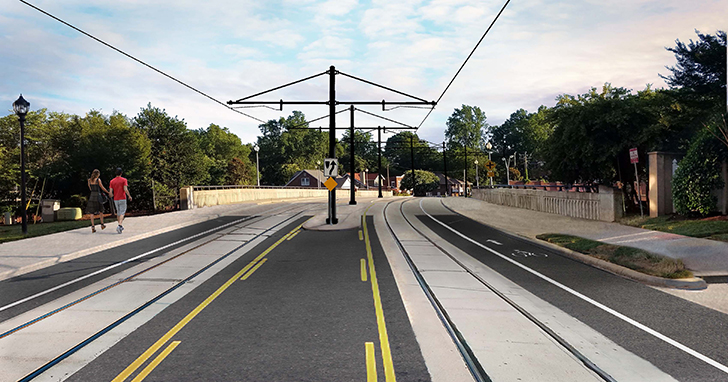 The total cost for the Gold Line's second phase is now estimated to be $150 million.
It will be extended from Johnson C. Smith University in the West to Sunnyside Ave. in the East.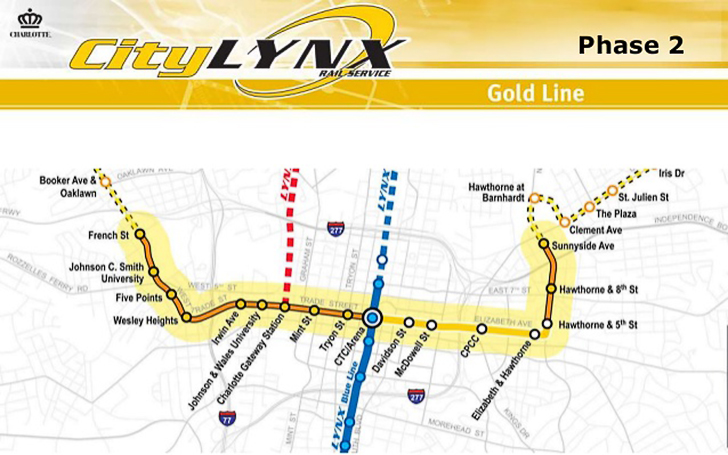 The look and feel of the new street car line will be the same as the existing line, with added cars for more capacity.
Here is a video of what it's like to ride the Gold Line Street Car:
What do you think about Charlotte's extended Gold Line?
Do you think it's worth the cost? 
Comments
comments