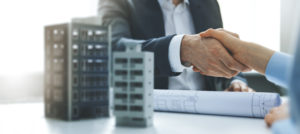 Coliving apartments, also known as shared living or co-housing, have become a popular housing option for young professionals and students looking for affordable, flexible, and social living arrangements. Coliving apartments offer private bedrooms and shared common spaces, such as kitchens, living rooms, and bathrooms, and often come with additional amenities such as a gym, pool, and laundry facilities. If you're considering renting coliving New York from reliable places Outpost.com, here are some handy tips to help you make an informed decision. Make sure to assess all aspects before finalizing a place:
Do your research
Before you start looking for a coliving apartment, it's important to research and know what you're looking for. Consider your budget, location, and lifestyle preferences, and list your must-haves and nice-to-haves. You can also research the different coliving companies and communities available in your area and compare their features, pricing, and reviews.
Check the lease terms
When renting a coliving apartment, it's important to carefully read and understand the lease terms. Make sure you know the length of the lease, the monthly rent, the security deposit, and any fees or charges. Ask about the cancellation policy and whether you can sublet the apartment if you need to move out before the lease ends.
Tour the apartment and meet the roommates
Before signing the lease, it's a good idea to tour the apartment and meet the roommates you'll be living with. This will give you a better idea of the living situation and whether you'll be comfortable living with these people. It's also a good opportunity to ask any questions you may have about the apartment or the community.
Consider the amenities and services
Coliving apartments often come with various amenities and services, such as furnished rooms, weekly cleaning, high-speed internet, and utilities. Consider which amenities and services are important to you and whether they are included in the rent or available at an additional cost.
Know your rights as a tenant
As a tenant, you have certain rights and responsibilities. Make sure you know your rights and understand your obligations as a tenant. For example, you have the right to a safe and habitable living space, the right to privacy, and the right to have repairs made promptly. You also have the responsibility to pay rent on time, follow the lease rules, and maintain the apartment clean and orderly manner.
Communicate with your roommates
Coliving apartments involve sharing a living space with others, so it's important to communicate and respect each other's boundaries. Set up a system for shared chores and expenses, and establish rules for noise, guests, and other common issues. If conflicts arise, try to communicate and resolve them respectfully and cooperatively.
Take advantage of the community
One of the benefits of coliving is the opportunity to live in a community of like-minded individuals. Take advantage of this by joining social events and activities organized by the coliving company or by your roommates. This is a great way to make new friends and create a sense of belonging in your new home.
In conclusion, coliving apartments can be a great housing option for young professionals and students looking for affordable, flexible, and social living arrangements. By following these handy tips, you can find a coliving apartment that meets your needs and helps you make the most of your shared living experience.
Comments
comments