There is now a chance that a new storm that could develop into Hurricane Barry might turn toward the Charlotte region next week.
The storm is currently en route to slam into the coast of Louisiana by Friday morning.
At 4pm this afternoon, the National Hurricane Center sent out the following public advisory:
A Hurricane Watch has been issued from the Mouth of the Mississippi
River westward to Cameron Louisiana.
The National Weather Service shows the storm moving up Lousiana into Arkansas by Monday afternoon;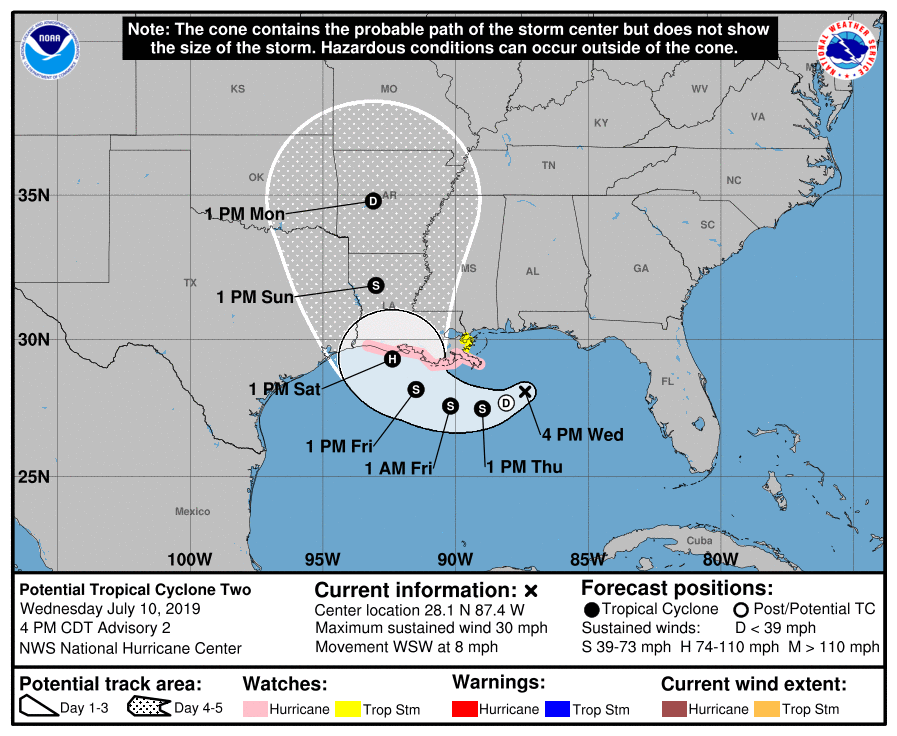 Most ensemble models show the storm dissipating by the time it leaves Arkansas, but one forecast path (AVNO) does show the storm swinging across Tennessee and into North Carolina by late next week;
Louisianna's Governor John Bel Edwards has now declared a state of emergency over Potential Hurricane Barry, saying that it will likely bring storm surge, hurricane-force winds, and up to 15 inches of rain across Louisiana.
"This is going to be a Louisiana event with coastal flooding and widespread, heavy rainfall potentially impacting every part of the state," said Gov. Edwards. "No one should take this storm lightly."
Comments
comments