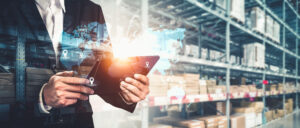 Since its start 15 years ago, Google's YouTube has grown to billions of users worldwide.
However, YouTube has the same restrictions on access based on location as any other website. The platform is completely blocked in some countries (such as China), and users in many others can only see a small amount of content.
Luckily quality VPNs work to unblock YouTube from anywhere. You can watch all the videos you want, even if you live in a place with strict geo-restrictions or travel. How do you do that in real life? We'll break it down.
Do you need a Virtual Private Network (VPN) to watch YouTube?
You might have wondered at first if you need a YouTube VPN. In short, it is used to being limited in some areas. For example, China and North Korea block YouTube, and the site may also block content in other places.
Not only are the countries blocking access to the service, but so are many schools and businesses. A VPN is also recommended if you want to use YouTube Red, a paid service only available in a few countries. With a Virtual Private Network (VPN), you can get around these limits and fully use the service.
How to use a Virtual Private Network to connect to YouTube
Now that you know why it's a good idea to use a VPN that's good for streaming to get to YouTube, the next question is how to do it. It shouldn't be too hard, and you shouldn't have to spend too much time on it.
The first thing you need to do is find a VPN that works with YouTube. The good news is that we made a list of the best VPNs for YouTube in 2020, so you can easily access any content that's been blocked. ExpressVPN, IPVanish, NordVPN, Speedify, and VyprVPN are the ones that our team recommends.

You'll want to download its mobile app when you choose a service provider. The vast majority of service providers have apps that work well with many devices, such as smartphones, tablets, laptops, smart TVs, and game consoles, so you can stream YouTube videos on them.

Find a server in a country where you can access YouTube or the video you want, and then connect to that server.

Once you're connected to a server, close the VPN app and open YouTube. Now, you should be able to watch any video on YouTube, regardless of where you live.
Is using a VPN with Youtube beneficial now?
A top YouTube VPN will give you unlimited bandwidth, unlimited data, access to servers in multiple locations, the ability to connect a total number of devices, apps for a wide range of platforms and devices, fast speeds, and compatibility with the video sharing platform.
When you use a VPN with YouTube, you can access any content, even dancing cat videos, and you won't be sorry. Who wouldn't want that, anyway?
We test and review VPN services that are used for legal and fun things. As an example:
One using a service from another country (subject to the terms and conditions of that service).

Keeping your online privacy and safety in mind when you travel.
Comments
comments