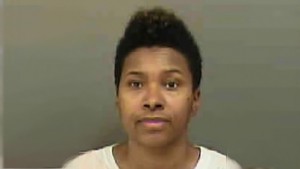 A self-described Moorish National group, led by Ninti el Bey, were recently arrested for squatting in an $800,000 home in the South Charlotte neighborhood of Piper Glen. Police finally arrested them after they were warned by neighbors, realtors, the HOA, and even evicted more than once by CMPD.
Over the past several months, Bey, her children, and a group of adults took up residence in the luxurious vacant bank-owned home. The group claimed to be part of an Indigenous Trust that had originally rented the home for $1.
Judge Donnie Hoover found the group's leader guilty of six of first- and second-degree trespassing, breaking and entering and several vehicle-registration offenses, and sentenced her to 45 days in jail or 1 year of probation and 48 hours of community service. She decided to choose the probation and community service.
North Carolina has recently become a real hot spot for the Moorish Nation, a group that doesn't recognize federal, state and local laws, and believes heavily in "squatters rights".
A couple months ago, a Moorish Nation murder defendant, debated with a judge regarding the court's legal authority to charge him. The same month, a Moorish Nation Charlotte man was charged with the fatal beating of his infant daughter plans to represent himself at his murder trial.
Another recent event involved a Moorish Nation man who referred to himself as 'Emporer' called into the WSOCTV news room demanding thousands of dollars every time the news station mentioned the Moorish Nation name.
Please share;
[one_third]


[/one_third] [one_third]


[/one_third] [one_third_last]


[/one_third_last]
Comments
comments